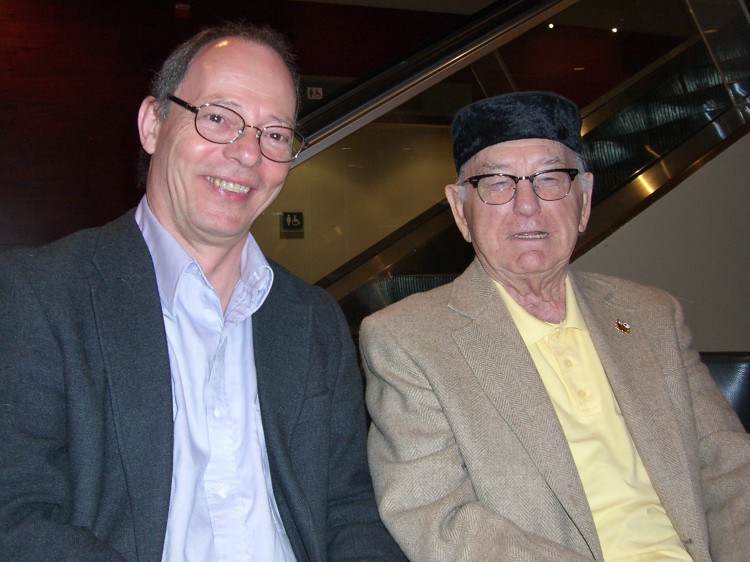 CALGARY, Canada—Deeply touched by the beauty of Shen Yun Performing Arts on stage at Southern Alberta Jubilee Auditorium on Monday night, 79-year-old Elias De Mohan struggled to say through tears that the classical Chinese dance and music production he just saw "was incredible."
"Beautiful, so pretty," he said.
Elias, who had trained for years to become an opera singer, said he was particularly impressed by the powerful performance of the Shen Yun vocalists. He said he cried every time he heard the songs.
"I think I've been in China a lifetime," he said, citing the Buddhist belief in reincarnation to suggest he has a strong relationship with China.
"Everything was beautiful," he said, adding that the performance was very "ordered."
Coming to see the show with Elias was Raphael De Mohan, a musician and artist. Raphael said he was impressed by how the Shen Yun Performing Arts Orchestra combined traditional Chinese instruments with classical western instruments.
"They succeeded, they found a blend that was really good," he said.
Praising the talent of the dancers and musicians in Shen Yun, Raphael said he also found a great deal of spiritual aspects in the performance.
"The songs were very spiritual, inspirational, ancient truths—very, very good. I think that the different dances give different aspects of physical manifestation in the world," Raphael said, adding as examples, "there's the warrior, there's the feminine."
Reporting by Mei Li and Omid Ghoreishi.
Shen Yun Performing Arts has three equally large companies touring the world. Shen Yun Performing Arts Touring Company will next travel to Edmonton for two shows at the Northern Alberta Jubilee Auditorium on April 10 and 11.
For more information, visit ShenYunPerformingArts.org.