NORFOLK, Va.—At the end of a speech about national security and enforcing immigration laws, Attorney General Jeff Sessions addressed recent criticisms of the Department of Justice (DOJ).
"We don't see criticism from Congress as a bad thing. We welcome Congress as a partner in this effort. When they learn of a problem and start asking questions, that is a good thing," Sessions said on Jan. 26. "Sunlight is the best disinfectant, truly. Truth produces confidence."
The DOJ has come under fire recently after it was revealed that a senior official, Bruce Ohr, had secretly met with Fusion GPS co-founder Glenn Simpson and former British spy Christopher Steele during the 2016 presidential elections.
Fusion GPS is the company behind the so-called Trump dossier, which had been funded by the Clinton campaign and the Democratic National Committee. Fusion GPS hired Steele to work on the report.
Sessions said department's employees need to eliminate 'political bias or favoritism' in their investigations and prosecutions.
The report was used, in part,  by the FBI—despite having been described by former FBI Director James Comey as both "salacious and unverified"—to obtain a FISA warrant to spy on the Trump campaign.
Nellie Ohr, the wife of Bruce Ohr, had also been hired by Fusion GPS to work on the Trump dossier. She had previously worked as a researcher on the CIA's Open Source Works project.
Text messages obtained by the Justice Department's Inspector General revealed that Peter Strzok, the lead agent on the FBI's investigation into alleged collusion between Trump and Russia, had a strong anti-Trump, and pro-Hillary Clinton bias.
In one text message sent between Strzok and Lisa Page, a high ranking FBI lawyer with whom he was having an affair, Strzok describes a meeting the two of them had in the office of "Andy," discussing an "insurance policy" in case Trump is elected president.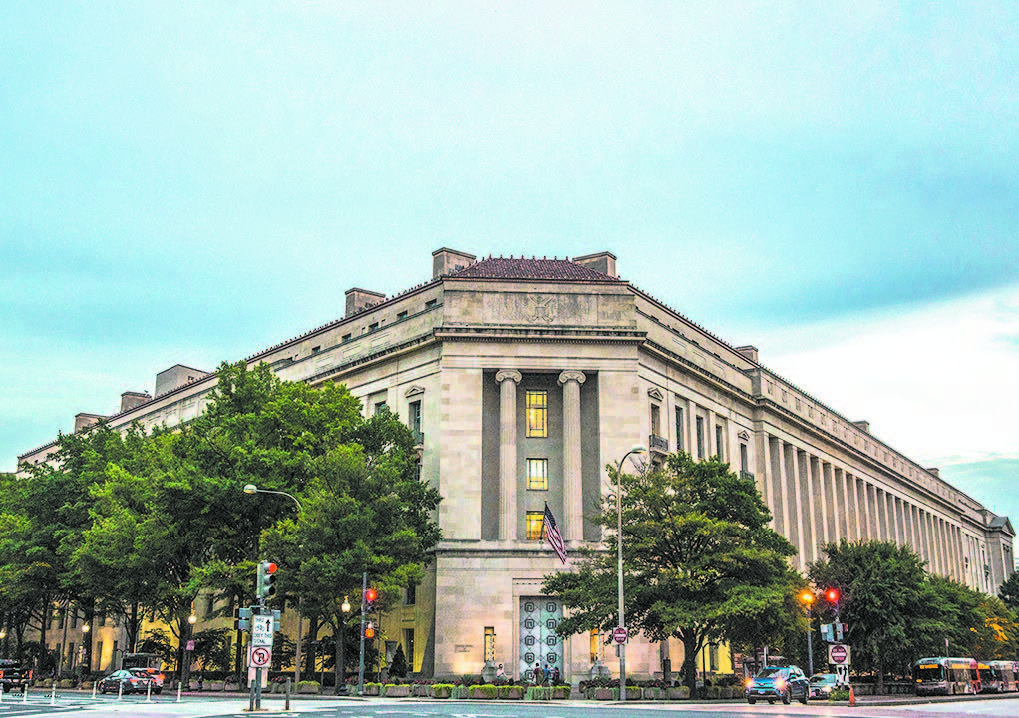 Andy is believed to refer to Deputy FBI Director Andrew McCabe, and the insurance policy likely refers to its investigation of Trump.
Strzok was also the lead investigator on the agency's investigation into Clinton's use of a private email server while serving as secretary of state.
Strzok was responsible for changing key language in the exoneration statement that FBI Director James Comey delivered in July 2016. In the highly unusual statement, Comey said that the FBI had found that Clinton used the private email server to send classified content, but that he recommended no charges—a judgment normally reserves for the DOJ.
In one of the draft statements Strzok changed the wording "grossly negligent," which is a legal term that would warrant prosecution, to "extremely careless," which is not a legal term.
A reference to former President Barack Obama was also removed from the draft by a different FBI agent.
Comey had started writing the draft of his exoneration statement weeks before the FBI's investigation was concluded, and before key witnesses, including Clinton herself, were interviewed.
In a message to Strzok, Page suggests to not be too hard on Clinton in the interview, because she would likely be the next president.
"One more thing: she might be our next president. The last thing you need us going in there loaded for bear. You think she's going to remember or care that it was more doj than fbi?" Page wrote, in transcripts of the text messages obtained by Sen. Chuck Grassley (R-Iowa.).
"Agreed. I called Bill and relayed what we discussed. He agrees. I will email you and [redacted] same," Strzok responded.
Comey testified before Congress on June 8, 2017, that Attorney General Loretta Lynch had asked him to refer to the criminal investigation as a 'matter' publicly.
"That concerned me because that language tracked the way the [Clinton] campaign was talking about the FBI's work and that's concerning," Comey said.
On Jan. 26, Sessions did not directly mention any of the issues currently beleaguering the DOJ, but said he was addressing the problems head-on, "not sweeping them under the rug."
"Much of what we are doing is behind the scenes, but some of it is squarely in the public view. That's ok. It's part of the process," he said. "It can never be that this department conceals errors when they occur."
The DOJ under Sessions has had an unusual increase in activity. Since late October over 9,000 sealed indictments have been filed.
Sealed indictments are typically used in prosecuting individuals or criminal networks in cases where revealing names could lead individuals to flee or destroy evidence.
The number of indictments filed in less than three months is in stark contrast to previous years. According to a 2009 report from the Federal Judicial Center, in all of 2006, there were only 1,077 sealed indictments, and these were about 0.96 percent of all criminal cases that year.
According to Marc Ruskin, a former FBI undercover agent and author of "The Pretender: My Life Undercover for the FBI," it's unclear whether the currently sealed indictments are connected, but the high number is something he never saw in his 27 years as an agent.
Ruskin said the large number of sealed indictments may explain the relatively low profile maintained by Sessions. "If he's been occupied with an initiative that is sort of under wraps and being conducted covertly, it would explain why he hasn't had a prominent position in the media as of late—because these are things he can't talk about," Ruskin said.
Sessions said he is trying to get the DOJ back to its fundamental mission of enforcing the law and protecting Americans.
"This mission means returning to the constitutional role of enforcing the law as it is written, not as some particular group thinks it should have been written," Sessions said. "The Constitution says that Congress writes the laws and we enforce them, not the other way around."
He said department employees need to eliminate "political bias or favoritism" in their investigations and prosecutions.
Sessions said he demands integrity, ethics, and professionalism from all employees in the department.
"If anyone falls short of these high standards, we will not hesitate to take appropriate action—and we will do so in accordance with the rules and procedures of the department," he said, adding that he will also defend investigators and prosecutors from unfair criticism.