If high-potency cannabis mysteriously disappeared from Amsterdam's smoke-filled coffee shops and streets, the number of psychotic episodes in the city would be cut in half.
That's the conclusion of researchers who examined the link between cannabis use and psychosis, drawing on data from 11 European cities.
The research, published in The Lancet Psychiatry, showed that daily cannabis use, especially of high potency cannabis, is strongly linked to the risk of developing psychosis.
Psychosis is a medical condition characterized by hallucinations and delusions—distinct from hearing voices, paranoia, or mind-altering effect of being high on drugs.
"Observational studies and biological evidence support a causal link between cannabis use and psychosis," said a statement from Kings College London.  "But until now, it has been unclear whether, at a population level, patterns of cannabis use influence rates of psychosis."
The link was particularly marked in the cities of London and Amsterdam, where "skunk" is smoked at much higher levels than other European cities.
Using records, the researchers identified all individuals in the cities who had their first psychotic episode over a five-year period, including information about their history of cannabis use.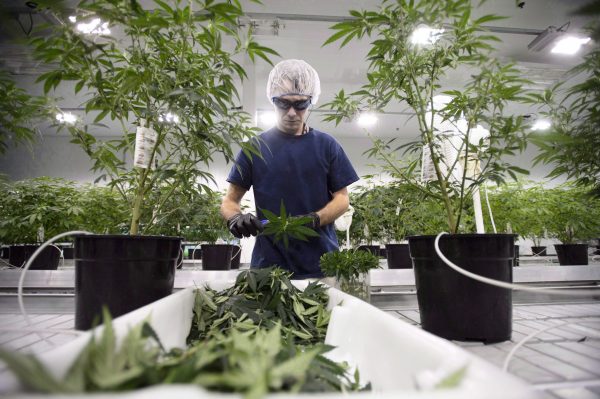 They categorized their cannabis use into two categories by looking at levels of delta-6-tetrahydrocannabinol (THC). Anything over 10 percent was "high-potency."
They compared the 901 people with a first episode of psychosis with 1,237 healthy controls to be able to adjust for other risk factors.
"Once adjusted for other factors, the authors found that across the 11 European sites, people who used cannabis on a daily basis were three times more likely to have a diagnosis of first episode psychosis, compared with people who had never used cannabis," said the KCL statement. "This increased to five times more likely for daily use of high potency cannabis."
Lead author Dr. Marta Di Forti said in a statement, "Our findings are consistent with previous studies showing that the use of cannabis with a high concentration of THC has more harmful effects on mental health than the use of weaker forms"
In Amsterdam, those who reported using high-potency cannabis on a daily basis were nine times more likely to develop psychosis, compared with those who didn't use marijuana.
Risk to Young People
In London, a third of psychosis cases are the result of smoking skunk, according to the study. In Amsterdam, it is half.
Cannabis with a THC content of 14 percent or higher makes up 94 percent of the drug sold on the streets of London.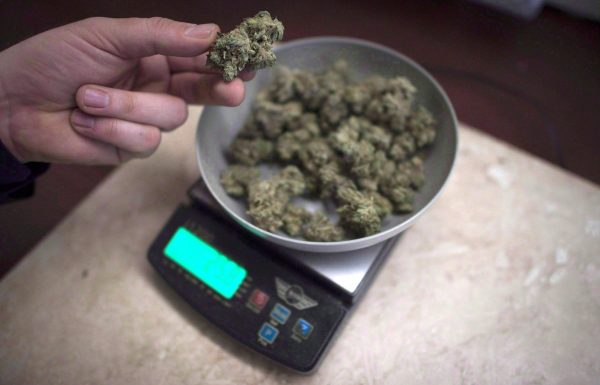 "We've got a problem with potency," Nick Hickmott from the British drug and alcohol charity Addaction told the BBC. "People who regularly take lots of high strength cannabis are at risk of potentially serious harm. It can be particularly harmful for younger, developing brains.
Last year a California study found that the impact of cannabis use on skills, memory, and behavior is worse than alcohol.
The research also suggests cannabis works as a "gateway drug" by reducing the mental capacity to control the impulses associated with addictive behavior.
Three thousand and eight hundred adolescents were tracked from the age of around 13 over a period of four years.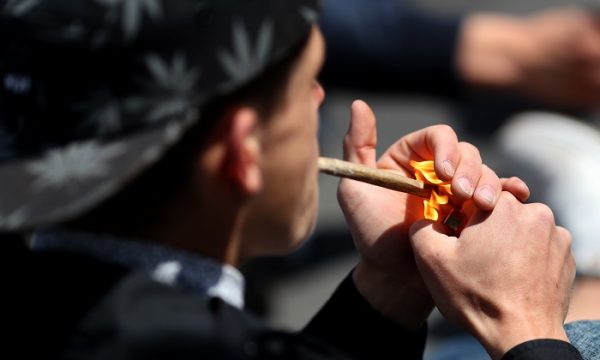 The researchers, from the University of Montreal, are urging teenagers to delay their use of cannabis, saying it affects "important cognitive functions."
A statistical link was already established between drug use and impaired cognition in teenagers. However, previous studies had not been able to establish that cannabis use was causing the drop in cognition.
Dr. Patricia Conrod, from the Department of Psychiatry at Université de Montréal, said, "Our study is unique in that it followed a large sample of high school students from seventh to 10th grade using cognitive and substance-use measures."
"Using this big-data approach, we were able to model the complex nature of the relationship between these sets of variables."
The researchers looked at year-to-year changes in substance use and cognitive development in recall memory, perceptual reasoning, inhibition, and working memory.