Visiting Las Vegas in the wake of the worst mass shooting in U.S. history, President Donald Trump praised first responders and the importance of love in countering hate.
Joined by first lady Melania Trump, the president met with medical personnel, first responders, and family members of the victims.
"We know that your sorrow feels endless. We stand together to help you carry your pain. You are not alone, we will never leave your side," said Trump, speaking to the families of the victims.
Fifty-nine people were killed and more than 500 wounded when Stephen Paddock, a 64-year-old retiree, opened fire on a country music festival in Las Vegas from his hotel room on Oct. 1, according to police.
Police are still investigating Paddock's motive, saying he had no criminal record, no known history of mental illness, and no outward signs of social disaffection.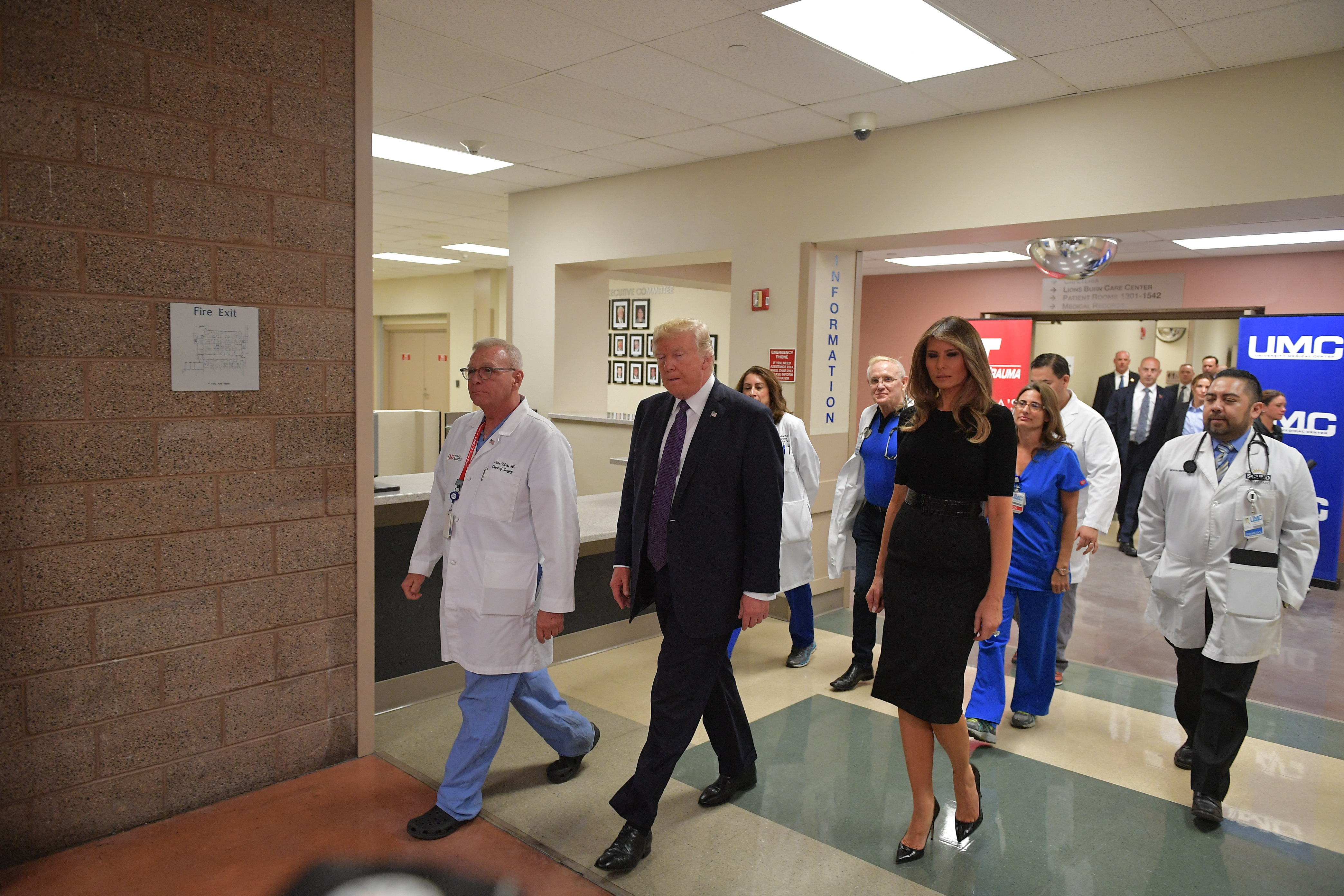 "In the darkest moments, what shines most brightly is the goodness that shines in the hearts of people," Trump said. "The souls of those who passed are now at peace in heaven."
"Here on earth, we are blessed to be surrounded by heroes," he added.
At the University Medical Center in Las Vegas, Trump praised the medical personnel for the "incredible job" they did.
He said that most of those wounded in the shooting would be able to go home in weeks, if not days.
The president also visited a local police station, where he met with law enforcement officers who had responded to the active shooter. Trump told them that their "professionalism has just been amazing."
He said it was amazing that police had been able to locate the shooter in 11 minutes, saying that an active shooter situation like that could have gone on for hours.
He specifically praised the sheriff, telling him he should be very proud. Trump also met with other emergency personnel such as firefighters and dispatchers who responded to the incident.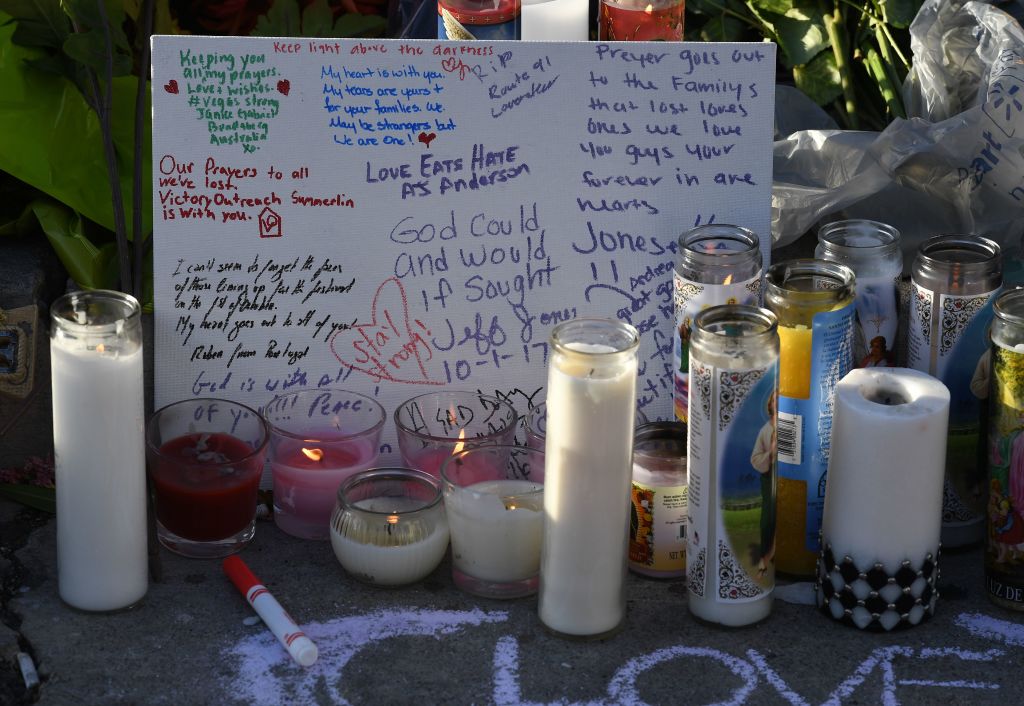 "Americans defied death and hatred with love and with courage," Trump  said.
He said that we cannot be defined by evil, but rather by our love.
Before leaving for Las Vegas, Trump told reporters at the White House that what happened was a "very sad thing" and that he and the first lady were going to pay their respects.
"We're going to pay our respects and to see the police who have done really a fantastic job in a very short time," Trump said.
"It's a very, very sad day for me, personally."