Port Jervis Holding Halloween House Contest
October 18, 2016 Last Updated: October 18, 2016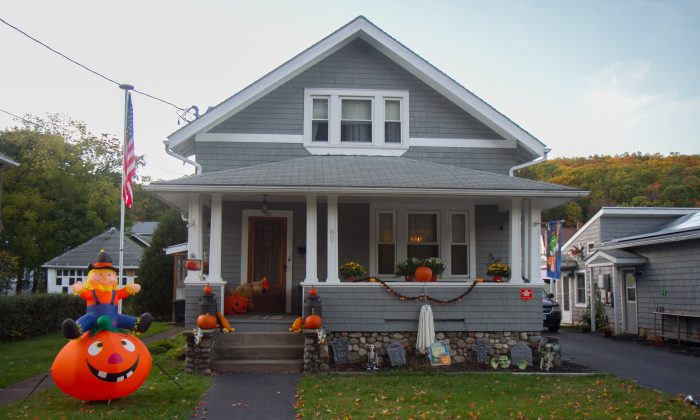 The Port Jervis Tourism Board is holding a house decoration contest called a Halloween Lighting Celebration with two categories: traditional and scary.
City of Port Jervis residents can enter their homes free of charge by emailing pjtourismboard@gmail.com or calling 845-858-4017 by Oct. 19 with their name, addresse, phone number, and category they want to be judged in. Residents who do not want their homes photographed for press and/or promotional purposes should indicate that as well. Judging will take place Oct. 20 after sunset.
The first-, second-, and third-place winners will receive certificates of recognition, and the first-place winners will receive a $25 gift card to JJ International Delicatessen. The second- and third-place winners will receive $15 and $10 gift certificates respectively to The Pointed Hat in Port Jervis.
To contact this reporter, email holly.kellum@epochtimes.com