The overweight tiger found in a tiny cage in an unlocked garage in an abandoned Texas house has settled into a new home in a wildlife sanctuary, where they hope the 350-pound youngster has the space to walk off some of those extra pounds.
Authorities found the  2-year-old male after a call from an anonymous tipster who had stumbled upon the animal while seeking refuge in the house to smoke marijuana.
At first, the authorities wondered if the tipster hadn't been hallucinating. But when they went to investigate, the 350-pound tiger was all too real, trapped inside a "rinky-dink" cage in the unlocked garage that was secured with a screwdriver and a nylon strap.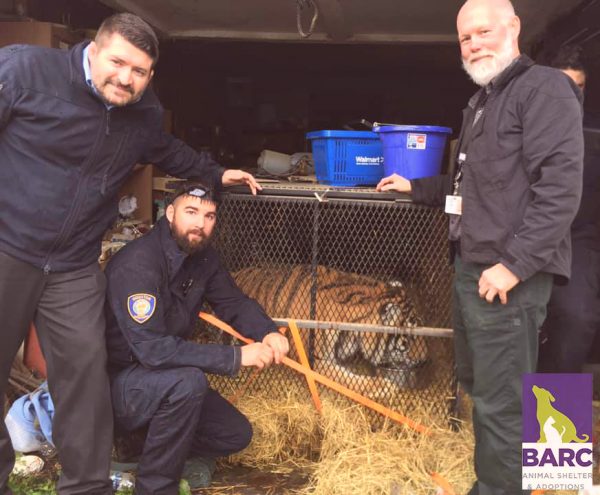 The tiger was taken to the animal control shelter on Feb. 11—but they knew all along that they were going to need a bigger cage.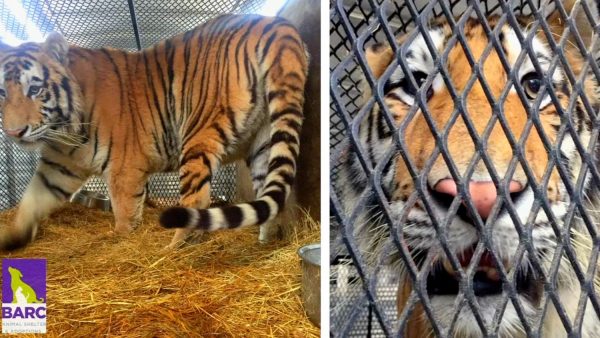 Two days later, and the animal—which appeared to suffer no ill-effects other than being overweight from a lack of exercise—was transported to a full-size enclosure at the Cleveland Amory Black Beauty Ranch.
Keepers at the ranch said that the tiger—that they are holding back from naming until they get the legal green light on his ownership status—appears to be very comfortable around humans.
Abandoned tiger found in house in Houston, TX!

WATCH! A tiger was found abandoned in a small cage inside of a house in Houston. Tuesday, he was transported to our Cleveland Amory Black Beauty Ranch in Texas, where he'll be cared for. But, we need YOUR help! Please help us raise $24,000 in 24 hours to ensure he and other animals receive the care and protection they deserve: https://hsus.link/bo9uzi

Gepostet von The Humane Society of the United States am Mittwoch, 13. Februar 2019
"He comes right up to the fence every time a staff member is present," Noelle Almrud, the director of the Cleveland Amory Black Beauty Ranch in Murchison, Texas, told ABC.
Vide footage shows the moment the tiger was introduced to his 3-acre enclosure.
"It was just amazing to see him walk out on grass and to see him explore and have that freedom of movement," Almrud said.  "It was just such a reward and fulfilling to us."
Almrud said that the tiger now spends his time rolling in apparent glee on the grass.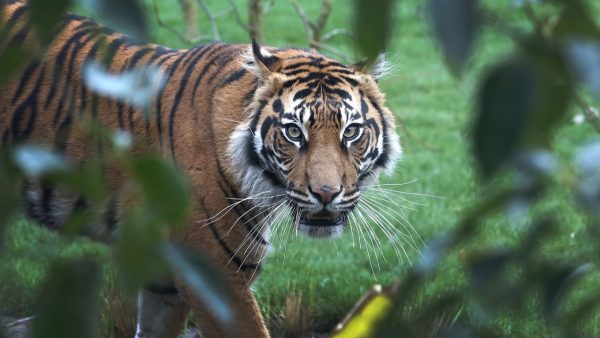 "He seems to happy and content," Almrud said. "Our staff is just falling in love with him."
Although the home where the tiger was found was abandoned, according to local reports several packages of meat were found with him.
The tiger population of Texas is second only to that of India, where the majority of animals live in the wild.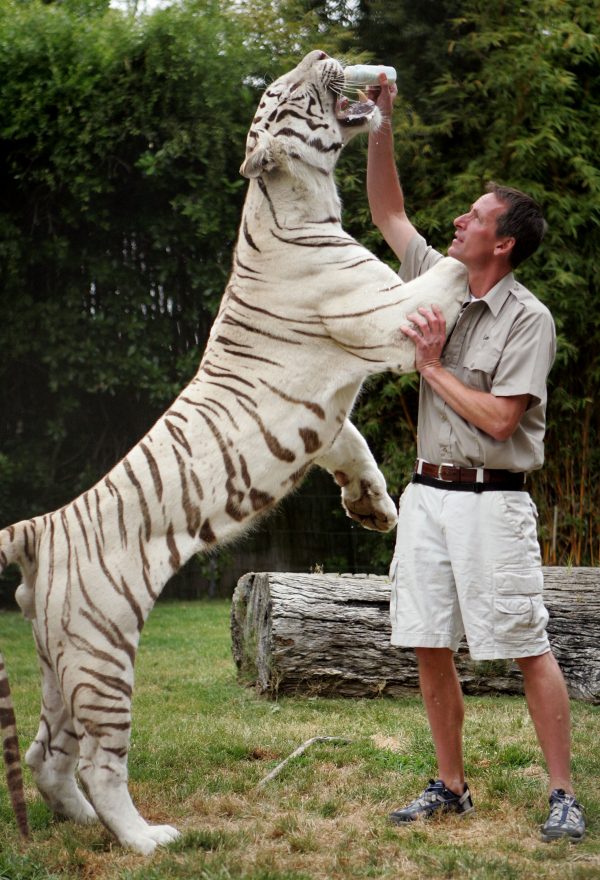 According to the World Wildlife Fund, the number of "backyard tigers" in the United States is greater than the total remaining wild tiger population (estimated at 3,500).
The WWF estimates the number of tigers in the United States is 5,000.
"Only 6 percent of the U.S. captive tiger population resides in zoos and other facilities accredited by the Association of Zoos and Aquariums," said a WWF report in 2014. "The rest are found in other private hands."