How's your back? Nearly all of us (around 85 percent) will have at least one experience with back pain in our lifetime.
But treating it seems very difficult. Backing up a 2015 study that showed paracetamol is ineffective for treating back pain, our latest research shows non-steroidal anti-inflammatory drugs (NSAIDs), such as Nurofen and Voltaren, provide minimal benefits and a high risk of side effects.
Yet this isn't cause for despair. There are effective approaches to managing back pain. But they're not as simple as taking a pill.
A Move Away From Oral Painkillers

People with back pain are usually told by their health care practitioners to take analgesic medications to relieve their pain.
The 2017 U.K. National Institute for Health and Care Excellence (NICE) guidelines now no longer recommend paracetamol as a stand-alone intervention for back pain. In the U.K., NSAIDs are recommended as the analgesic of first choice for back pain and opioids second.
However in research published last month, we show NSAIDs like ibuprofen (such as Nurofen) and diclofenac (such as Voltaren) offer only marginal relief from back pain compared to a placebo (sugar pill). Only one in six patients treated with NSAIDs achieved any significant reduction in pain.
The study raises the question of whether the benefits of NSAIDs outweigh the risk of side effects offered by these drugs.
We also found people taking NSAIDs are more than twice as likely to experience vomiting, nausea, stomach ulcers, or bleeding compared to those taking placebos.
The study raises the question of whether the benefits of NSAIDs outweigh the risk of side effects offered by these drugs.
These results were obtained by reviewing 35 studies of 6,065 people with various types of spinal pain, including lower back pain, neck pain, and sciatica (pain that extends into the leg, often experienced as pins and needles, reduced sensation, or loss of strength).
Opioids such as oxycodone should also be avoided for back pain, since they have shown to increase the chances of having serious side effects, including misuse, overdose, and dependency. In Australia, about 20 percent of people who see a GP for back pain are prescribed an opioid painkiller, but recent research has shown it provides minimal benefit for people with back pain.
Other Treatments and Activities That Don't Help
Bed rest is not helpful for back pain, and it might even slow recovery. However, heavy physical work should also be avoided in the first few days after a back pain episode starts.
Other treatment options—including acupuncture, ultrasound, electrical nerve simulation, and corsets or foot orthotics—are not recommended, since there is no strong evidence supporting their use.
Even if the cause of back pain is unknown, imaging (X-rays, MRI) is unlikely to influence management or provide meaningful information.
Help, I've Got Back Pain!
Back pain is a problem we need to solve. In the United States, loss of workdays due to back pain cost $100 billion annually.
So, if the most commonly used medications and interventions for managing back pain do not work, what should people do instead?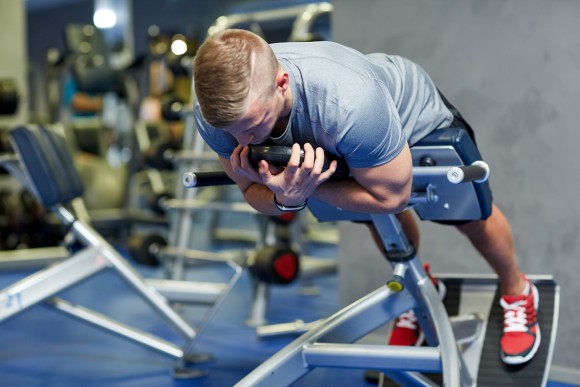 First, there needs to be a stronger focus on preventing back pain. We know education and exercise programs can substantially reduce the risk of developing a new episode of back pain. In addition, we also know what can trigger back pain, such as manual tasks involving heavy loads, awkward postures, and being fatigued or tired during an activity.
Second, once people have back pain, they should be given tailored advice and information to help them self-manage their condition. Patients should be reminded of the benign nature of back pain. Most of us will have some pain in our lower back but very rare cases will be associated with more serious causes (cancer, fracture). Reminding people of the importance of keeping active within their own limitations is also crucial. This includes going for a short walk or avoiding prolonged sitting.
Further, people with back pain should consider physiotherapy treatments and engage in exercise programs, including aerobic exercises, strengthening, stretching, Pilates, or yoga. These interventions have small but proven efficacy in relieving back pain symptoms with small or no side effects.
For people with ongoing or persistent back pain, an alternative to taking "strong" painkillers such as opioids is to become part of a pain management program. These treatments are delivered by practitioners from different clinical backgrounds and include components that target not only physical issues but also psychosocial factors, such as depression, stress, and anxiety.
Back pain has many causes and presentation scenarios, and a quick fix is not the answer. Although we would all like back pain to be resolved with painkillers, evidence points us to a different direction.
Controlling our body weight, having a healthy diet, engaging in regular physical activity, and lowering stress and anxiety are likely to offer long term benefits not only to people's lower back, but also to their health in general.


Gustavo Machado is a research fellow at The George Institute for Global Health. Manuela L. Ferreira is an associate professor in Medicine at the University of Sydney and a senior research fellow at The George Institute for Global Health in Newtown, Australia. This article was originally published on The Conversation.