Warning: Images in this article might be disturbing to some viewers.
A video showed the moment an octopus sucked onto a Chinese woman's face and wouldn't let go after she attempted to eat it alive.
In the video, the woman is seen screaming in pain as she tried to remove the octopus' tentacles from her skin.
The girl, named "seaside girl Little Seven," was posting the video on social media website Kuaishou, according to the Daily Mail.
The woman was apparently going to eat the octopus live.
Iuch! That will teach her a lesson not to play with Octopus. Poor baby must have been terrified and eaten alive. ☹ https://t.co/rkAwBeXbOk

— Magdalen Jagri (@MagdalenJagri) May 8, 2019
At the start of the video, the mollusk was stuck to her face but she didn't appear to be afraid of it. However, when she tried to remove one of the tentacles, she realized it wouldn't release its grip.
In the video, she is seen crying and becoming hysterical.
"I can't remove it," the woman is heard saying in Chinese.
Finally, after some tugging, the animal let go of her head.
"I'll eat it in the next video," she said while holding it.
According to the Mail, the woman realized that the octopus sucked onto her face and left a wound on her cheek. "My face is disfigured," she exclaimed.
The video went viral in China, and it drew backlash from social media users.
"That will teach her a lesson not to play with Octopus. Poor baby must have been terrified and eaten alive," said one person, according to Business Insider.
"My goodness!" added another. "Why would you risk eating something that can suck your face off first?"
The video can be viewed below.
(Warning: It might be disturbing to some viewers):
Eating raw seafood, including live octopus, can lead to a host of health problems, say experts.
For example, a 71-year-old South Korean man developed an infection after eating raw seafood, which led to complications and the amputation of his forearm, according to a report last year.
Fake Seafood?
Meanwhile, in China, fake and counterfeit products are rampant. Seafood is no different.
The South China Morning Post reported last year that the China Aquatic Products Processing and Marketing Alliance (CAPPMA) reclassifying freshwater rainbow trout as salmon, meaning that consumers might not get a legitimate product.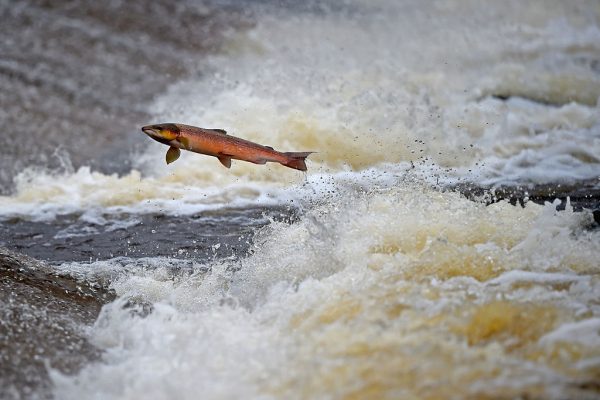 It also poses health problems.
"Rainbow trout cannot be eaten as sashimi because it needs to be fully cooked," Kenneth Leung, professor of aquatic ecology and toxicology at the University of Hong Kong, told the outlet. "The parasite can live in the human liver and cause liver damage."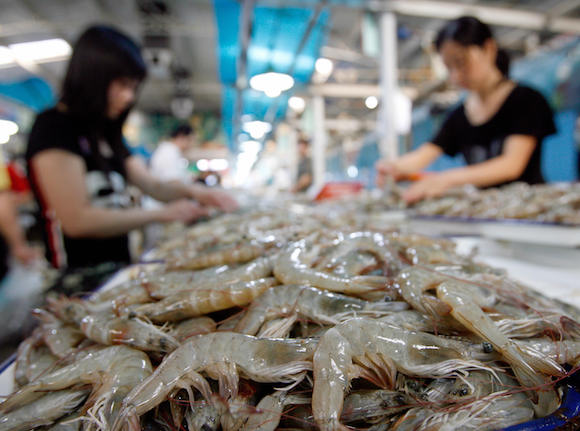 "People don't know the difference," Professor Leung continued. "The color [of rainbow trout] looks like salmon, and people may be misled."
Meanwhile, Chinese seafood markets may also feature adulterated shrimp.
The shrimp are injected with gel before they are sold to add weight and thus earn a greater profit. Some of the first well-publicized cases of the gel-injected shrimp appeared in 2005. In 2012, samples of shrimp purchased at 30 different grocery stores across the United States were tested. They were found to contain high amounts of antibiotics that are banned in the United States, such as carcinogen nitrofurazone and chloramphenicol.