The OC Streetcar is expected to start running about a year later than originally planned due to project delays, officials announced July 25—frustrating small business owners who continue to lose customers and revenue because of the construction.
The $509 million project—a modern streetcar line that will run through Santa Ana and Garden Grove—was originally set to be completed by spring 2023, the Orange County Transportation Authority officials said in May.
At the agency's board meeting on Monday, however, the project's manager Ross Lew said the construction—currently at about 70 percent completion—won't be finished until spring 2024 due to issues with technology, utilities, and soil condition.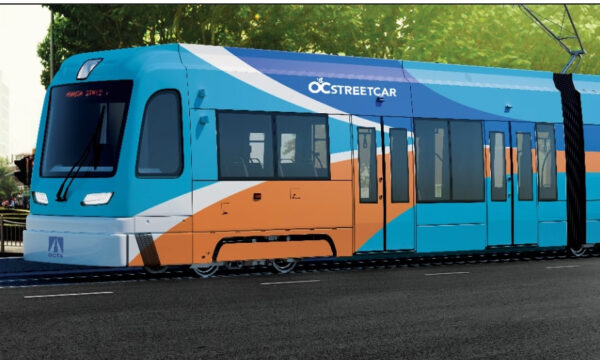 Meanwhile, nearly two dozen business owners from Downtown Santa Ana gathered outside the agency's headquarters to request more and faster financial relief.
Complaints have been mounting since 2018 about how the project has been tearing up the street, covering the stores in dust, causing traffic confusion, and reducing the number of parking spaces—all of which discourage customers from shopping in the area.
The most recent closure came on July 11 when city officials announced eight weeks of track construction at two Main Street intersections, one at Fourth Street and the other at Santa Ana Boulevard.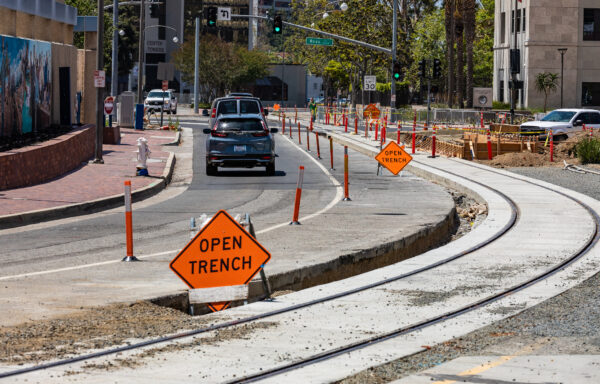 Teresa Oliveri, the transportation agency's community relations officer, said on Monday that her team has worked hard to help the businesses on Fourth Street cope with the challenges—by alerting people about construction schedules and detours, going door-to-door to learn about the situation, and providing incentives for customers to shop in the area.
In May, the county approved $1.2 million from the American Rescue Plan funds for each affected business in the city to receive a one-time grant of $5,000, $10,000, or $20,000 upon application.
One store owner said during a previous board meeting that more than 200 businesses have been hurt.
"To have this happen after COVID is a surreal … experience. This board supported small businesses during COVID. … But right now, it's worse than COVID because people can't even access us," the owner said.
A spokesperson for the transportation authority did not respond to a request for comment.