A former senior military officer in the North Korean spy agency, now a defector, testified recently that a North Korean spy infiltrated the South Korean presidential office for five or six years in the early 1990s, and then returned to North Korea.
Wearing sunglasses while on camera, Kim Kuk-song, a Senior Colonel of the North Korean Reconnaissance General Bureau, told the BBC on Oct. 11 that it took him 30 years to reach the top of North Korea's spy agencies, which are "the eyes, ears, and brain of the Supreme Leader."
It is not a secret that North Korean spies were sent to South Korea to undergo secret activities such as approaching and hooking in important people in that country.
The former military official said that one of his duties was to devise various strategies aimed at getting South Korean intel. Kim Kuk-song dispatched the spies to South Korea on many occasions; among them was a North Korean spy who worked at Cheong Wa Dae, the Presidential Office in South Korea.
That happed in the early 1990s. "After working for the Blue House [South Korea's Presidential Office] for five to six years, he came back safely and worked at the 314 Liaison Office of the Labor Party," Kim said.
"I can tell you that North Korean operatives are playing an active role in various civil society organizations as well as important institutions in South Korea."
But "rank and loyalty do not guarantee your safety in North Korea," he told the BBC.
In 2014, Kim fled North Korea and has lived in Seoul ever since, working for South Korea intelligence.
Kim explained he became a defector because he was a close associate of the purged Jang Song-thaek. Jang was the uncle (by marriage) of North Korean leader Kim Jong-un, the country's No. 2 power figure when Kim Jong-il became ill, and executed by Kim Jong-un in 2013.
Kim said he lived a privileged life in North Korea, where Kim Jong-un's aunt gave him a Mercedes and allowed him to travel freely to raise money for North Korean leaders. When Kim Jong-un came to power in 2011, he decided to purge those he considered a threat, including Jang Song-thaek.
Kim said he had thought Jang would be exiled to the countryside but was shocked when, while out of the country, he read that Jang had been executed.  "It was a fatal blow and I was appalled … I immediately felt a danger to my life. I knew I could no longer exist in North Korea."
Kim then made a decision to flee to South Korea with his family.
The BBC said they could not independently confirm Kim's claims, but tried to confirm his identity and, where possible, found evidence to corroborate his story.
The BBC also contacted the North Korean embassy in London and the delegation in New York but did not receive any response.
North Korea is Spying on South Korea as Usual: Expert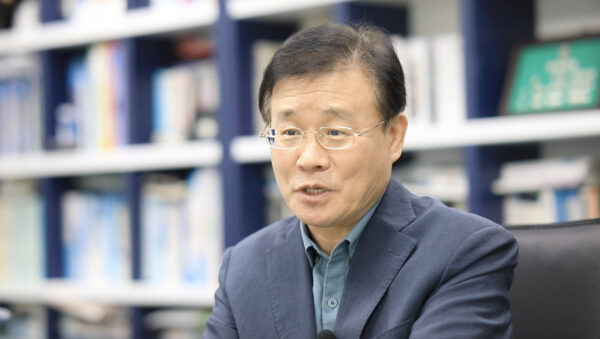 Yoo Dong-ryul, president of the Korea Institute of Liberal Democracy, told The Epoch Times that North Korea continues to spy on South Korea as it has done in the past, even though the countries' relationship is moving toward reconciliation.
"Regardless of the political relationship between the North and the South, whether politically close or not, North Korean spy organizations will continuously operate to achieve the regime's goals," Yoo said. "Even during a reconciling period, the North exploit the opportunity to spy even more vigorously."
Yoo said North Korean spy organizations such as the Reconnaissance General Bureau, the Cultural Exchange Bureau, and the United Front Department would be idle if they were not engaged in spy work. He said that no spies have been caught in South Korea, but these organizations still exist and are active, so there are a lot of North Korean spies in Korea, they just haven't been identified.
"They [North Korean spies] have been operating in Korea for at least 20 years, not just for a day or two," said Yoo, adding "those spies are active in political circles for roping some party members in, and have been conducting typical espionage activities, especially in Chungbuk." Chungbuk is a province in South Korea.
But North Korea doesn't just draw in anyone, it investigates them beforehand. "The spies judge whether the person is valuable to be tapped, they name the process as 'developing talents,' said Yoo. The information is then cross-referenced to other spy networks, which then determine whether to buy the person as a spy after confirmation."
According to Yoo, before the 1990s, North Korean spies would hide the fact that they were from North Korea, but from the mid-1990s on, they would identify themselves and then approach and draw the opponent in.
In the past, Yoo said, North Korean spies infiltrated the South for military purposes, stealing military secrets and drawing in specific people. Now the spies' mission is broader and many spies, especially some fake defectors, enter directly into the political circle.
More than 30,000 defectors have entered South Korea, and among them are many spies disguised as defectors who  entered Korea legally Yoo added.
'North Korea Continues Espionage Activities to Maintain Regime'
Yoo said the reason for North Korea's continued spying on South Korea is to maintain its regime. The goal of the Kim regime is to take over South Korea and unify the entire Korean peninsula, which is already declared in a chapter of the South Korean Labor Party.
"This was the goal of the South Korean Labor Party…it dispatches spies southward, and call it the 'decisive period.' What is the decisive period? It's a period of non-forceful unification," Yoo said.
"If South Korea had not yet been communized, then North Korea would never stop its espionage activities, and it is not possible to stop it."
"It is very difficult to catch a spy, especially under the Moon Jae-in administration. The current president of South Korea, Moon Jae-in, has been adopting a policy of friendship between North and South Korea since he came to power, and for improving North-South relations, the president even caters to North Korea.
"The people of our country [South Korea] need to truly distinguish Kim Jong-un's regime," Yoo said.
Yoo cited a public poll showing 70 percent of South Koreans thought Kim Jong-un was a very good person after the Panmunjom Declaration and Pyongyang Joint Declaration, which are regarded as milestones of a friendly relationship between North-South Korea in recent years.
But "it is absolutely wrong," Yoo said.
The Panmunjom Declaration was adopted on April 27, 2018, and the  Pyongyang Joint Declaration was made in September 2018, as agreed to by Moon Jae-in and Kim Jong-un.
"It is wrong for the Korean people to think that North Korea will not send any more spies during the reconciliation between the North and South," Yoo said.
The Kim Jong-un regime is a violent regime, Yoo said, "Kim Jong-un could kill his uncle and his half-brother Kim Jong-nam; Kim is persecuting the human rights of the Korean people, which is the essence of a tyrannical regime."
Yeonjae Lee contributed to this article