Communist North Korea is threatening South Korea just two days after Donald Trump visited Seoul.
North Korean state media described the South as "suicidal" for considering new sanctions on the North.
Earlier this week, South Korea announced new sanctions against a number of high ranking North Korean officials. The officials are linked to North Korea's nuclear and missile programs, as well as its financial institutions.
Targeting the financial flows to North Korea has been a key part of Trump's efforts to increase pressure on the regime to abandon its nuclear weapons program.
"We expect this will contribute to blocking North Korea's main sources of foreign exchange and its developing of weapons of mass destruction," a South Korean government official told Reuters.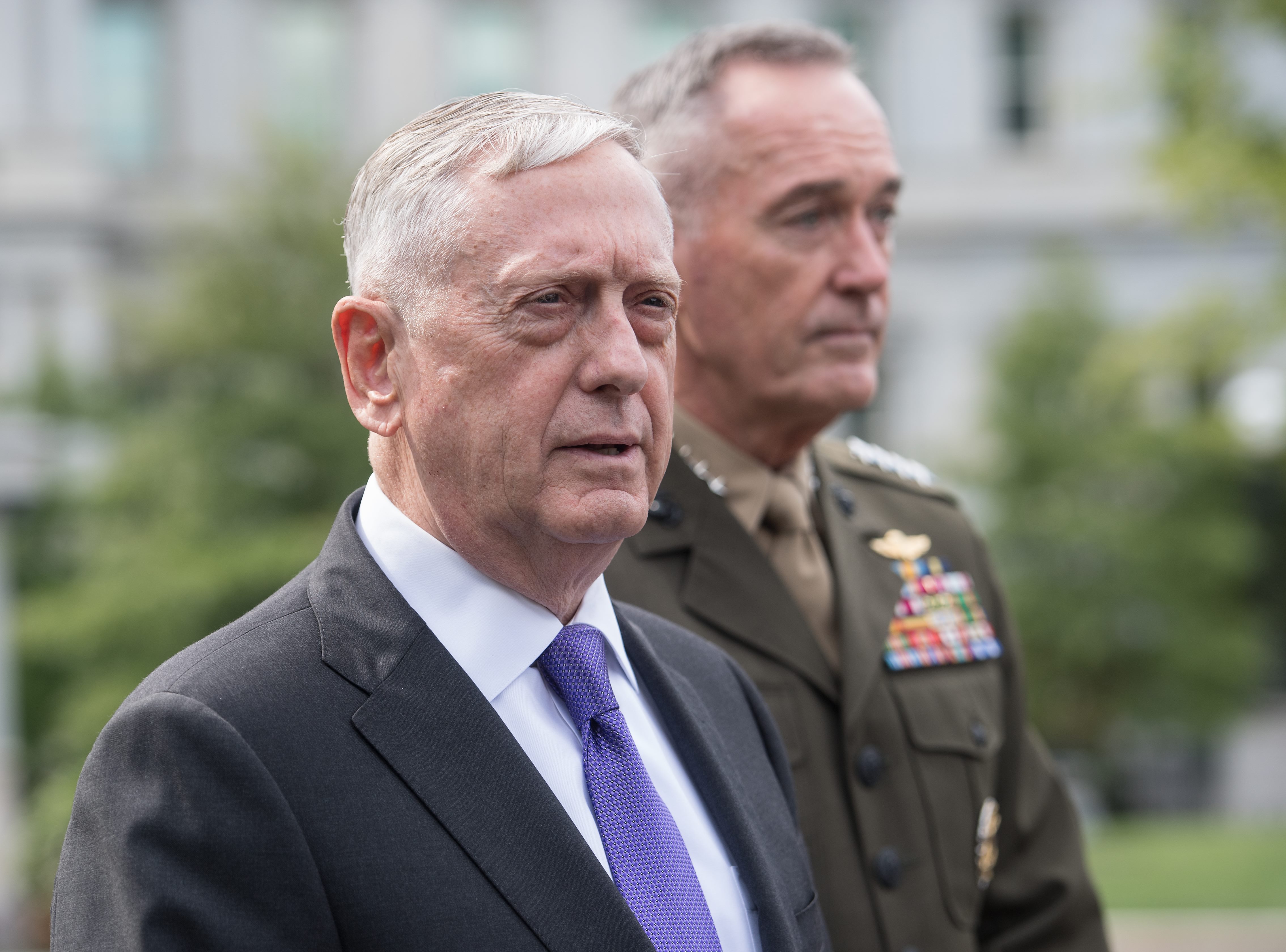 The North Korean regime, which is increasingly straining under sanctions, threatened South Korea, saying they would pay "a dear price."
In recent months the regime in Pyongyang has threatened the United States, South Korea, and Japan repeatedly with the use of nuclear weapons.
While the North has not been successful yet in developing a nuclear weapon that can be delivered on a ballistic missile, military and intelligence experts believe it's just a matter of months before that is the case.
"Whether it's three months, or six months or 18 months, it is soon. And we ought to conduct ourselves as though it's just a matter of time and a matter of a very short time before North Korea has that capability," Chairman of the Joint Chiefs of Staff Gen. Joseph Dunford Jr. said before Congress on Sept. 26.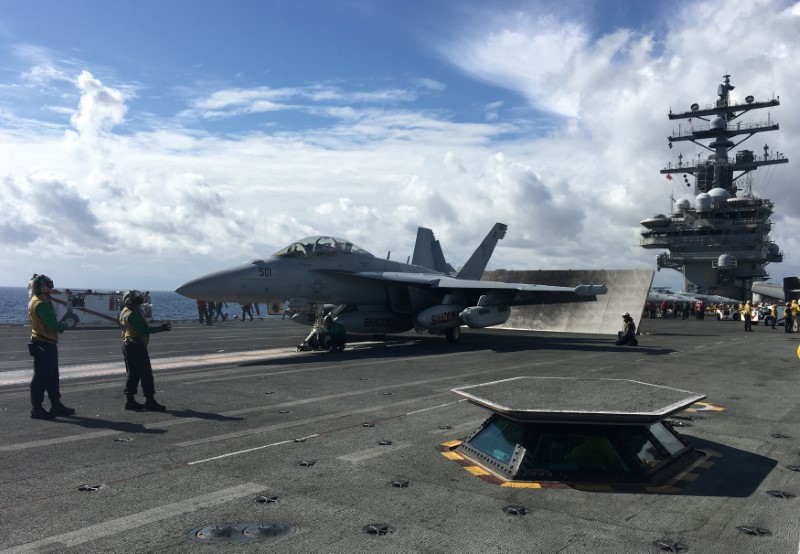 During the Japan and South Korea legs of his Asia tour, Trump reaffirmed America's commitment to working with its allies in the region to counter the North Korean threat.
The United States has sharply increased its military presence in the region in recent months. Three U.S. aircraft carrier strike groups are currently deployed in the Western Pacific for military drills. The United States also has at least one nuclear-powered submarine in the region.
"It is a rare opportunity to train with two aircraft carriers together, and even rarer to be able to train with three," said U.S. Pacific Fleet Commander Adm. Scott Swift in a statement.
It is the first time since 2007 that three carrier strike groups operated together in the Western Pacific.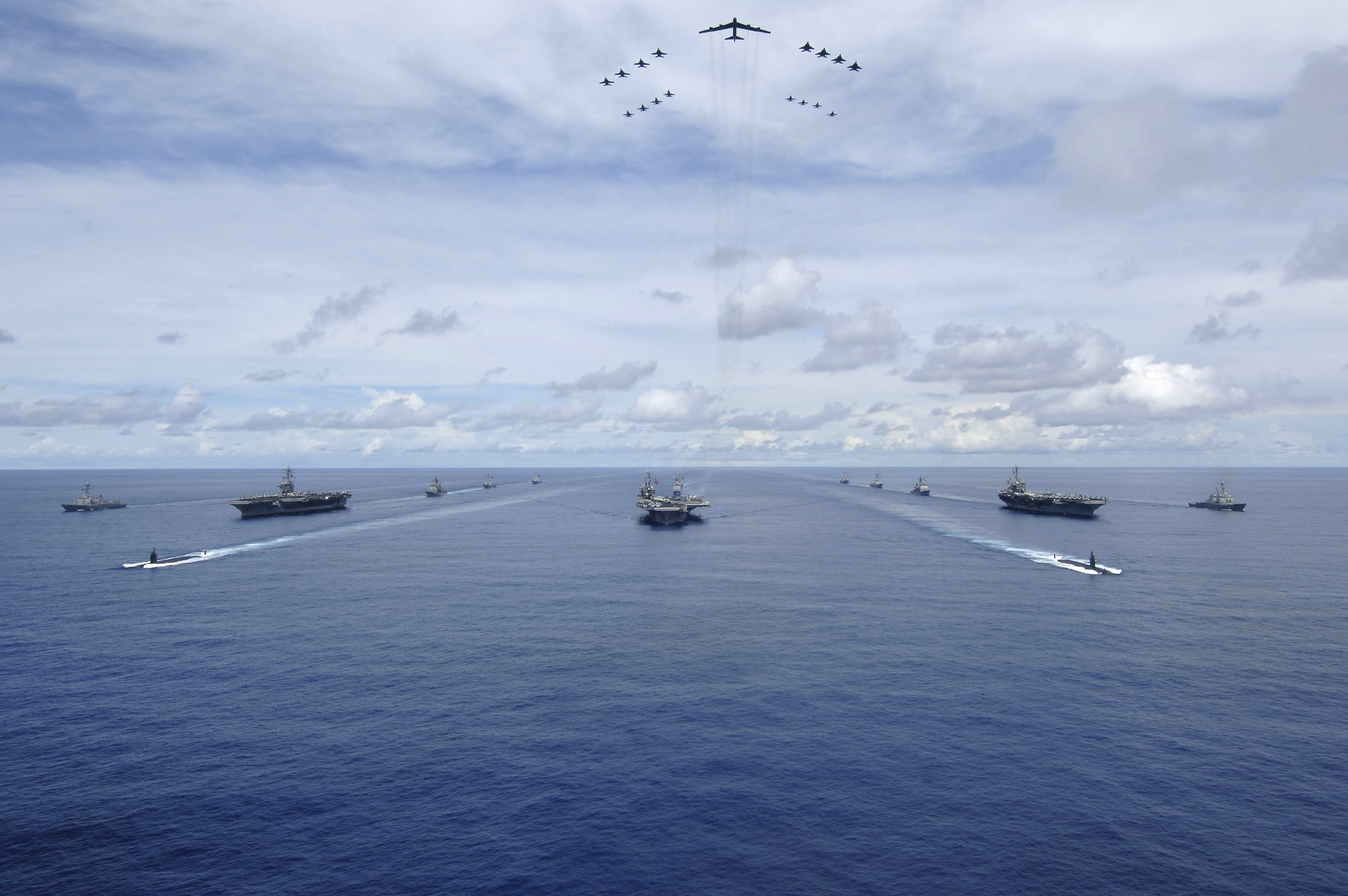 In a speech before the National Assembly of the Republic of Korea in Seoul on Nov. 7, President Trump described the stark contrast between a free and prosperous South Korea, and a repressive and poverty-stricken North Korea.
"What you have built is truly an inspiration. Your economic transformation was linked to a political one," Trump told the National Assembly.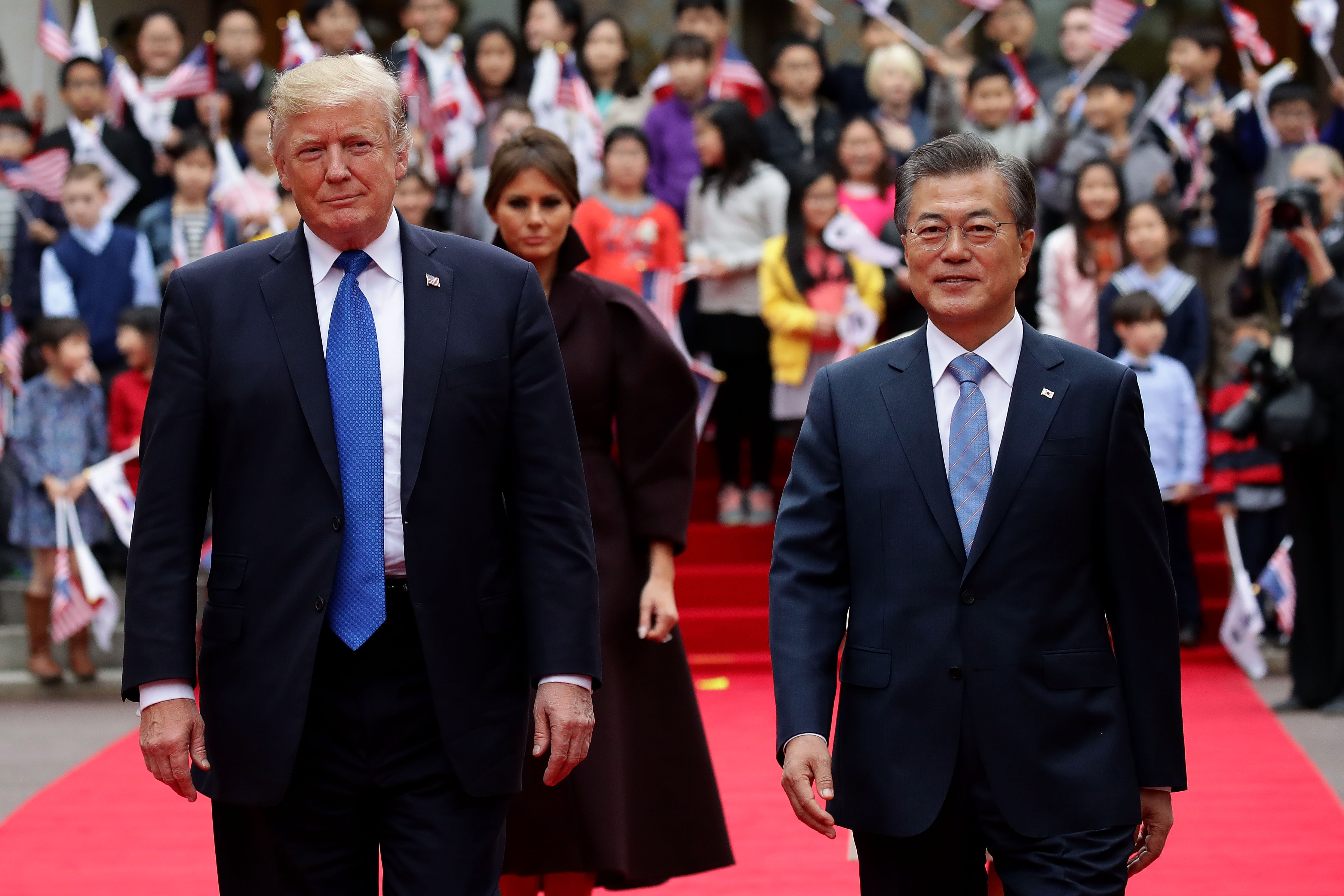 Trump underscored in his speech the importance his administration places on free and prospering societies that have freedom of religion versus the death and destruction brought by communist ideology.
"The Korean miracle extends exactly as far as the armies of free nations advanced in 1953—24 miles to the north. There, it stops, it all comes to an end. Dead stop. The flourishing ends, and the prison state of North Korea sadly begins," Trump said.