New Zealand's unemployment rate has, against expectations, risen 0.1 percent to 3.3 percent in the June quarter, Stats NZ revealed.
"Measures of spare labour market capacity have fallen over the year and remained low for several quarters, continuing to show a tight labour market," Stats NZ senior manager Becky Collett said.
Despite the slight increase, many people shifted from part-time to full-time work, resulting in a 0.5 percent increase in hours worked.
Annual wage growth also saw the largest increase since late 2008, up 3.4 percent in the three months to June.
However, this wage inflation is still a far cry from the annual consumer price index, which sits at 7.3 percent.
Stephen Toplis, the head of research at the Bank of New Zealand, said the data suggests that the labour market may be "softening even faster than the Reserve Bank has anticipated."
The Reserve Bank of New Zealand had anticipated that the unemployment rate would fall to 3.1 percent.
"Of significant importance here is the fact that there has now been no employment growth for three consecutive quarters. In fact, cumulatively 3,000 jobs have been lost over that period," he said (pdf).
Toplis increasingly feels that New Zealand has reached an economic turning point, and the speed of the anticipated rise in the unemployment rate would be "critical" in determining where the cash rate would peak.
Kalkine NZ, a data research firm, noted that while the unemployment rate remains robust, it fails to take into account the rising brain drain and slowing growth in immigration.
"This fact highlights that the tight labour market projects a completely different view of the labour market than that is actually prevalent," the firm said. "Additionally, immigrants have also been hesitant to choose New Zealand as their destination, with slow economic growth being one of the reasons."
'Positive News' for Government
Employment Minister Carmel Sepuloni said the near record low employment rate was "very positive" news.
"[This] shows our economic plan is working. Unemployment continues to be very low, and firms are continuing to hire despite the uncertain global environment," she said in a statement. "Wages are rising to help with cost of living pressures while the government is doing its bit to support household incomes."
Before the unemployment rate data was revealed, National Party Leader Christopher Luxon told the Morning Report that it would good news to have more people in jobs.
"The bottom line here is that anyone in a job is a good thing, that's the pathway to dignity. You're not going to get rich sitting on welfare and being confined to welfare all your life," he said.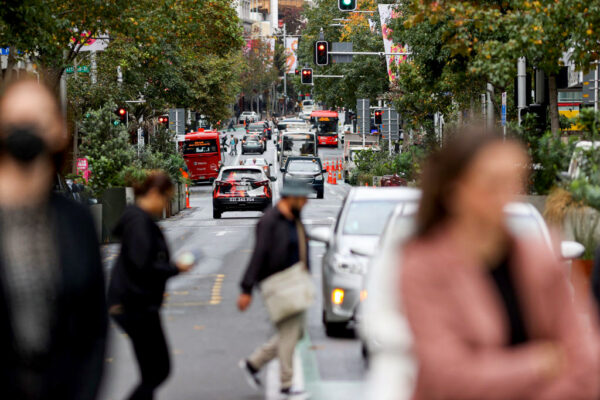 Cost of Living Payments
However, many New Zealanders continue to struggle with cost of living pressures as their real wages fall.
The New Zealand government began rolling out its cost of living assistance payments on Aug. 1 to around 1.3 million people.
But the government has been under scrutiny after it was revealed that Kiwis living overseas had also received the payment.
"Many of these people are New Zealanders who've been working and paying tax overseas for many years. Others are migrants, who came to New Zealand on a working visa but have since returned to their home country," National Party financial spokesperson Nicola Willis said.
"New Zealanders will be shocked to learn that their hard-earned dollars are being sprayed around the world in a surprise lottery."
According to the NZ Herald, Inland Revenue, which manages the payments, said it assessed people's eligibility based on the information on hand, meaning if they are eligible and believed to be in the country, people will receive the payment.
For the same reasons, payments could also go into accounts of deceased people, the department said.