A New York woman claims that she was drugged, raped, and thrown from a balcony while on vacation in the Dominican Republic.
The woman, who described her experience to ABC7 on the condition of anonymity, said that she was left with a damaged spine, severe bruising, a gash in her hand requiring stitches, and internal trauma.
A few days into her June vacation in Punta Cana, one afternoon she met a couple also vacationing at a poolside bar, who suggested sharing a few drinks, which she now believes were drugged.
"Things were starting to get blurry," she said. "I kind of heard buzzing in my ears, like ringing, and that's when everything started to fade."
She says she remembers being taken to her room against her will and being brutally raped. She was then thrown off the balcony.
The female suspect told police that she threw the victim off a second story balcony during a fight initiated when she found her with her boyfriend, according to ABC.
The couple is now facing charges of sexual assault, attempted murder, violence against women and robbery, ABC reported.
"You always have to be careful," the victim told ABC. "It could happen at any time. This didn't happen at night time. This happened in broad day."
Delaware Mother Reveals  Horrors of 8-Hour Attack
Back in May, a mother from Delaware told her story of being brutally beaten and left for dead in an eight-hour attack while vacationing in the Dominican Republic in January.
Tammy Lawrence-Daley, 51, shared the details about the alleged attack in a post on Facebook with the hope of warning others to keep their guard up while walking alone in unfamiliar places.
Lawrence-Daley claimed the incident occurred during a holiday at Majestic Elegance in the Dominican Republic with her husband and best friends. She said after a night out with her friends she became hungry and called for room service but was unsuccessful. So she decided to head downstairs to her building lounge to get a snack.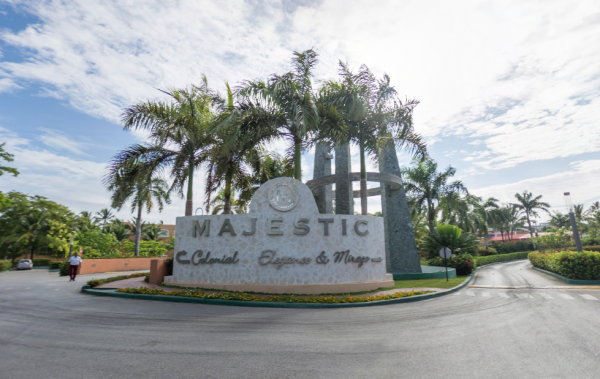 "I ended up bypassing the lounge in our building and opted to go to the lounge in the next building, which was on the beach," she wrote. "I thought I could get some pictures of the moon on the water, but I never made it to the beach."
She said while she was going through the rotunda between the building she noticed that it was "eerily quiet." She then heard footsteps and was suddenly grabbed from behind before she was attacked.
"His arms wrapped around me and he started pulling me immediately into an unlocked maintenance room," Lawrence-Daley wrote.
"The next 8 hours brought me pain and fear. I was strangled multiple times to unconsciousness," she said. "My lifeless body was [dragged] down concrete stairs to an underground wastewater area. I was kicked in the head, I was beaten with a club. And then strangled again for the kill."
Lawrence-Daley said during that time her husband and her friends went out looking for her.
She claimed that the front desk security only agreed to help to look for her after requesting help multiple times. The staff allegedly told the group that Lawrence-Daley was probably drunk and had passed out somewhere, reported People.
A Delaware woman's vacation soon turned into a nightmare when she was brutally attacked and left to die in the resort's basement.

People စာစုတင်ရာတွင် အသုံးပြုမှု ၂၀၁၉၊ မေ ၃၀၊ ကြာသပတေးနေ့
She said after searching she was found eight hours later after she desperately called for help when she heard voices on the floor above.
She was then transported to a local medical clinic, where she spent the next five days receiving treatment for her injuries including a broken nose, a fractured hand, a "ripped" mouth, and other internal injuries.
Majestic Resorts said in a statement that, "Since the occurrence of this regrettable event, we have treated Mrs. Lawrence-Daley's situation with due diligence and attention."
"Majestic Resorts condemns and rejects any type of violence and, in pursuit of resolving this isolated case, we refrain from making any comment out of respect for Mrs. Lawrence-Daley's dignity and integrity."
Janita Kan contributed to this report.