It might be a gross understatement to say that Hong Kong Chief Executive Leung Chun-ying and his chief Carrie Lam are not well-liked by Occupy Central protesters and neutrals, but it would be tough to find someone who won't chuckle at "Mr. 689" and "Little Miss Lam Cheng."
Hong Kong designer Maxwell Ip decided to give certain prominent characters from the Hong Kong government and pro-democracy protesters camp in the unfolding Occupy Central drama the "Mr. Men & Little Miss" treatment.
The "Mr. Men & Little Miss" children picture book series by English author and illustrator Roger Hargreaves features brightly colored, geometrically-shaped cartoon men and women that embody a single quirky character trait, i.e. Mr. Tickle, Mr. Chatterbox, Little Miss Scatterbrain and Little Miss Sunshine. 
The picture books were eventually turned into a cartoon series.
In an interview with Coconuts Hong Kong, Ip said that the Hargreaves books are "excellent for children" because they can "learn about shapes, colors, clothing, and emotions through the characters," and also because they are "full of positive energy," something the Hong Kong people "need now."
At the time of writing, Ip's page has more than 17,000 likes.
Check out some very real people playing key roles in the Occupy Central story done up by Ip in the style of Hargreaves' iconic artwork:
Leung Chun-ying, Hong Kong Chief Executive
"689" refers to the number of votes Leung got in the 2012 Hong Kong Chief Executive elections from the 1,200-member pro-Beijing Election Committee.
Leung is depicted as a wolf, probably because his last name is phonetically similar to the animal.
Of course, there's also the "wolf in sheep's skin" reading, as Hongkongers believe that Leung is secretly an underground member of the Chinese Communist Party.
Carrie Lam, Chief Secretary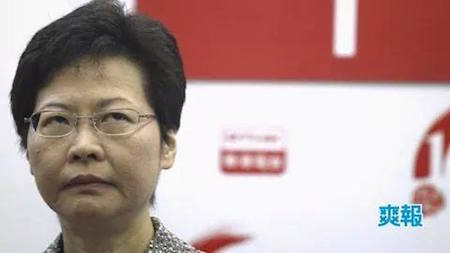 Lau Kong-wah, Undersecretary for Constitutional and Mainland Affairs

Steve "Hui Sir" Hui, Chief Superintendent of the Police Public Relations Bureau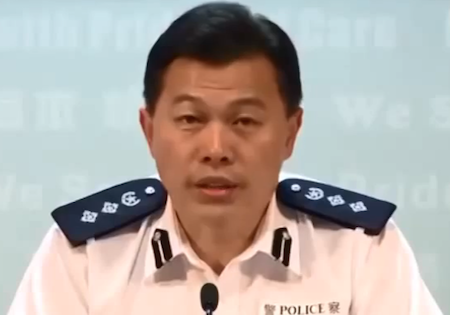 Steve Hui got his moniker because he appears on the television at 4:00 p.m. daily to give a report on the protests.
Alex Chow and Lester Shum, key leaders in the Hong Kong Federation of Students
Top three #OccupyHK student leaders reunited last night after being arrested. L-R Lester Shum, Alex Chow, Joshua Wong pic.twitter.com/zRMnMy7uIR

— Joanna Chiu (@joannachiu) September 30, 2014
This picture is a reference to Chow and Shum's supposed "bromance."
 Maxwell Ip doesn't intend to make any political statements about the protests with his illustrations.
In fact, Ip wrote on his Facebook page that he will not caption the pictures so that people can interpret in any way they wish, and hopes that they can be used to better explain the events in Hong Kong to little kids and people around the world.
I don't know about you, but I'm personally very interested to hear the story of Mr. Rubbish Bin, Little Miss Lam Cheng, and Mr. 4PM!