Hundreds of refugees fleeing Somalia, Ethiopia, and Eritrea are said to have drowned in the Mediterranean Sea after attempting to reach Italy in "four rickety boats," according to the BBC.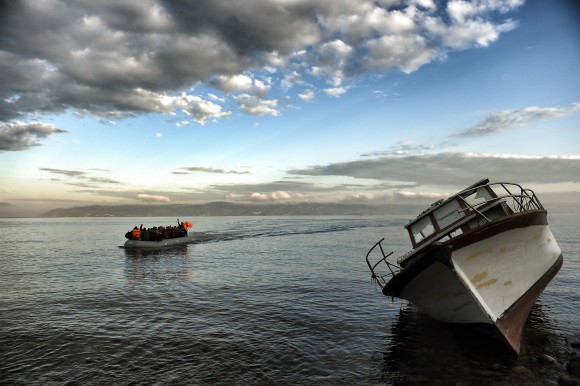 Relatives of the 400 refugees, mostly Somalians, confirmed the boats capsized while on their way to Italy.
BREAKING: Media report that 400 #people have drowned after a boat capsized between # Egypt & Italy. 2016, the Mediterranean is a mass grave.

— MSF Sea (@MSF_Sea) April 18, 2016
Egypt's Somalian ambassador also confirmed the deadly over-turns and said officials are investigating. 
Related Coverage
According to The Independent, Italy's President Sergio Mattarella said: "Yet another tragedy in the Mediterranean in which, it seems, several hundred people have died."
The tragedy is the latest in a string of drownings involving ships carrying migrants to Europe.
Exactly one year-to-date, a boat carrying 850, mostly-African immigrants capsized after a freighter approached. Only 28 made it out alive.
Related Coverage
So far in 2016, roughly 24,000 migrants have taken the trip from Africa to Italy successfully, with tens of thousands awaiting to make the journey.
Thousands have required rescue from the Italian coast guard—due to overloaded ships, dead engines or lack of fuel for the near-200 mile journey.