A mother behind Facebook page "That's Inappropriate," shared a tiny spot of her scalp that came with a serious warning.
With summer fast approaching, the woman, Meredith, said that the little spot is actually skin cancer. She posted the photo just before going to a surgeon to get it removed.
"Please wear hats, sunscreen, swim shirts, etc. this summer and any time you are in the sun. We never wore anything as kids and now I'm paying for it as an adult," she warned.
Meredith said that she will have a follow-up appointment to get fully checked for skin cancer.
"I'm a bit nervous but it's much better to find these early," she added. "Take care of yourselves. Summer time is awesome, but please be safe."
According to the Mayo Clinic, skin cancer develops primarily on sun-exposed areas.
"The scalp, face, lips, ears, neck, chest, arms and hands, and on the legs in women" are at risk, the website says. "But it can also form on areas that rarely see the light of day—your palms, beneath your fingernails or toenails, and your genital area."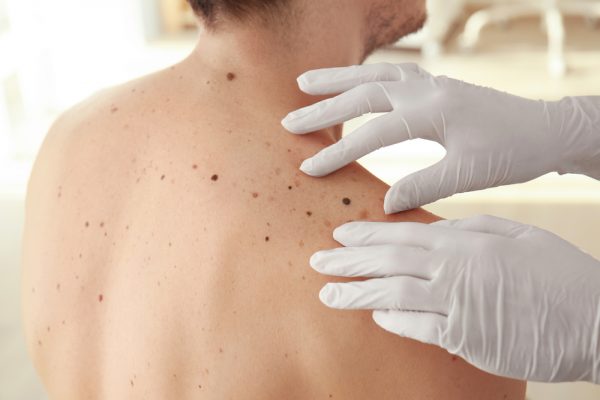 Meanwhile, skin cancer can affect people of all skin tones, including people with darker complexions.
Regarding melanoma, it "can develop anywhere on your body, in otherwise normal skin or in an existing mole that becomes cancerous. Melanoma most often appears on the face or the trunk of affected men. In women, this type of cancer most often develops on the lower legs. In both men and women, melanoma can occur on skin that hasn't been exposed to the sun," the website says.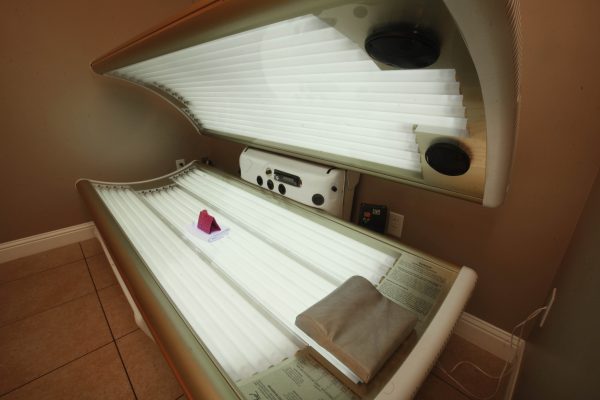 While it's not clear where she's from, a recent report stated that people in Florida are most at risk.
In 2018, some 8,000 Floridians were diagnosed with melanoma, the most serious form of skin cancer, and the state had the second highest number of cases in the United States after California, which has a far higher overall population, according to the Miami Herald.
Cancer.org also says that moles, sores, and other skin blemishes could be a sign of cancer.
"A normal mole is usually an evenly colored brown, tan, or black spot on the skin. It can be either flat or raised. It can be round or oval. Moles are generally less than 6 millimeters (about ¼ inch) across (about the width of a pencil eraser). Some moles can be present at birth, but most appear during childhood or young adulthood. New moles that appear later in life should be checked by a doctor," says the website.
It says that a new spot on the skin or a spot that has changed in size, shape, or color can be a sign.
ABCDE Rule
The website also referred to the "ABCDE rule," which include:
A is for Asymmetry: One half of a mole or birthmark does not match the other.
B is for Border: The edges are irregular, ragged, notched, or blurred.
C is for Color: The color is not the same all over and may include different shades of brown or black, or sometimes with patches of pink, red, white, or blue.
D is for Diameter: The spot is larger than 6 millimeters across (about ¼ inch – the size of a pencil eraser), although melanomas can sometimes be smaller than this.
E is for Evolving: The mole is changing in size, shape, or color.