Steven Sund, outgoing chief of the U.S. Capitol Police (USCP), says House and Senate security officials rejected or slow-walked multiple requests by the agency to call in the National Guard for assistance on Jan. 6.
Sund told The Washington Post in an interview published on Jan. 10 that, in the days leading up to the Jan. 6 incident in which protesters and rioters breached the Capitol building and committed acts of violence, he had asked House and Senate security officials to let him request that the D.C. National Guard be put on standby.
He told the outlet that the officials denied or postponed his requests six times.
House Sergeant-at-Arms Paul Irving said he wasn't comfortable with how a declaration of an emergency would be received ahead of the protests, said Sund, who resigned following the Capitol breach.
"We knew it would be bigger," Sund told The Washington Post. "We looked at the intelligence. We knew we would have large crowds, the potential for some violent altercations. I had nothing indicating we would have a large mob seize the Capitol."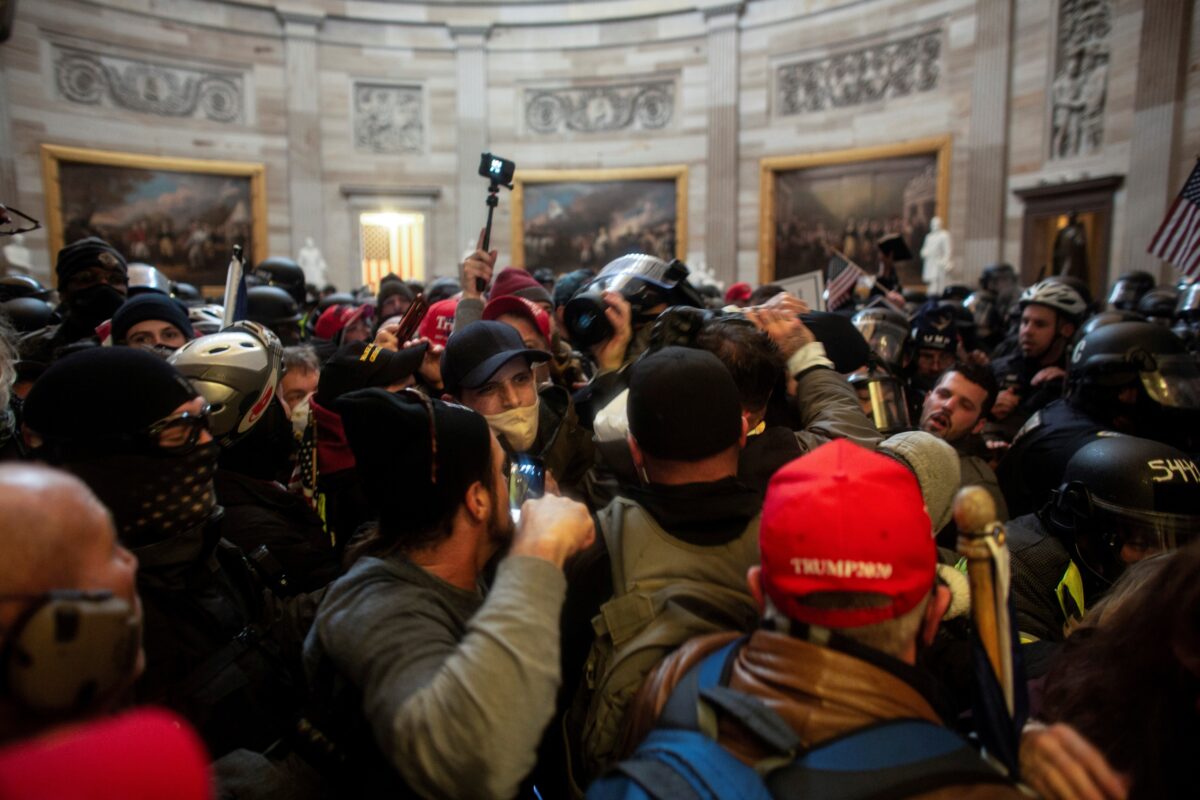 According to Sund, Senate Sergeant-at-Arms Michael Stenger recommended that Sund make an informal request to the National Guard to be put on standby.
The Washington Post couldn't reach Irving for comment, while Stenger declined to comment. Both officials have resigned following the incident, in which five people died, including a woman shot to death inside the Capitol building and a USCP officer who was beaten and died of his injuries.
"If we would have had the National Guard, we could have held them at bay longer, until more officers from our partner agencies could arrive," Sund told The Washington Post.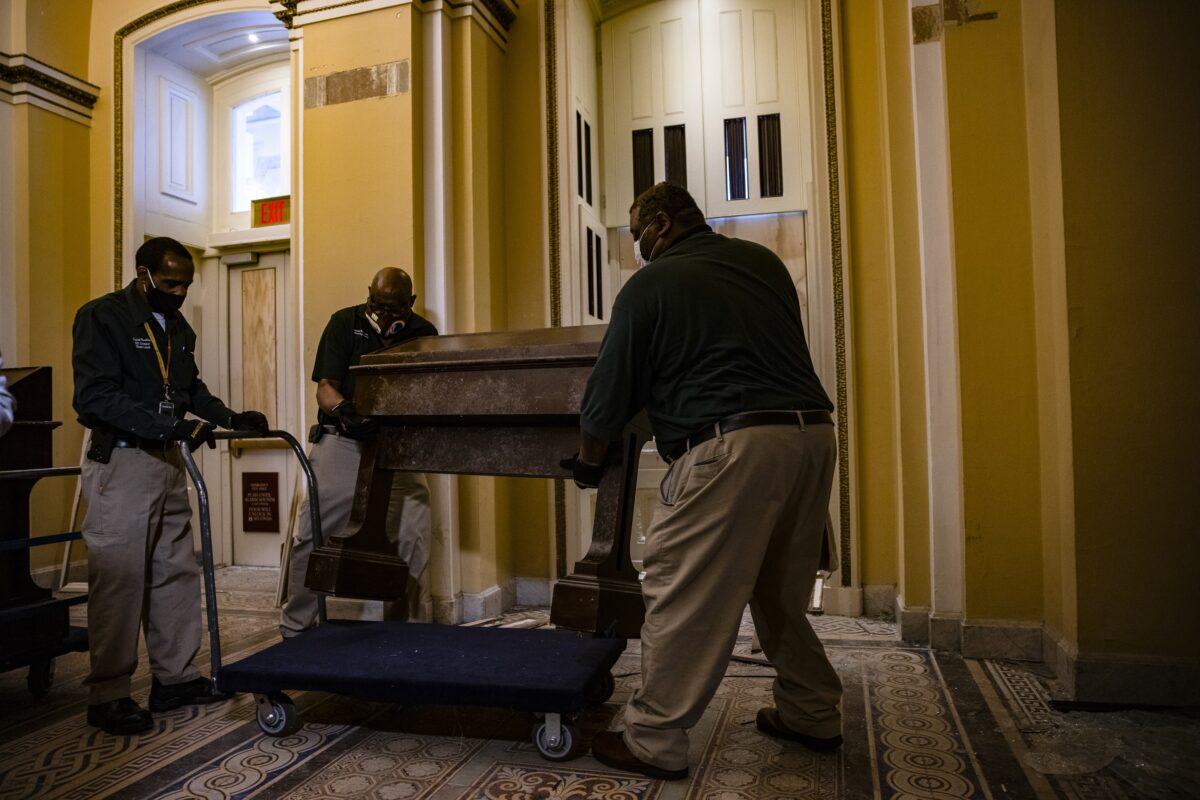 Pentagon officials have said USCP didn't ask the National Guard to deploy ahead of the protest, nor ask for a riot contingency plan involving guardsmen.
"We rely on Capitol Police and federal law enforcement to provide an assessment of the situation," Pentagon spokesman Jonathan Hoffman said last week, according to The Washington Post. "And based on that assessment that they had, they believed they had sufficient personnel and did not make a request."
According to a Department of Defense (DoD) planning and execution timeline for the National Guard's involvement in the Jan. 6 incident (pdf), the Pentagon checked in with USCP on both Jan. 3 and Jan. 4 and confirmed that Capitol Police made no requests nor indicated a requirement for DoD support at the Capitol protest.
Thousands of protesters followed President Donald Trump to gather around the Capitol on Jan. 6 after his speech outside the White House, during which he asked protesters to "peaceful and patriotically make your voices heard."
Some people breached the Capitol building, however, and what followed were numerous acts of lawlessness and violence. It's unclear who instigated the incursion.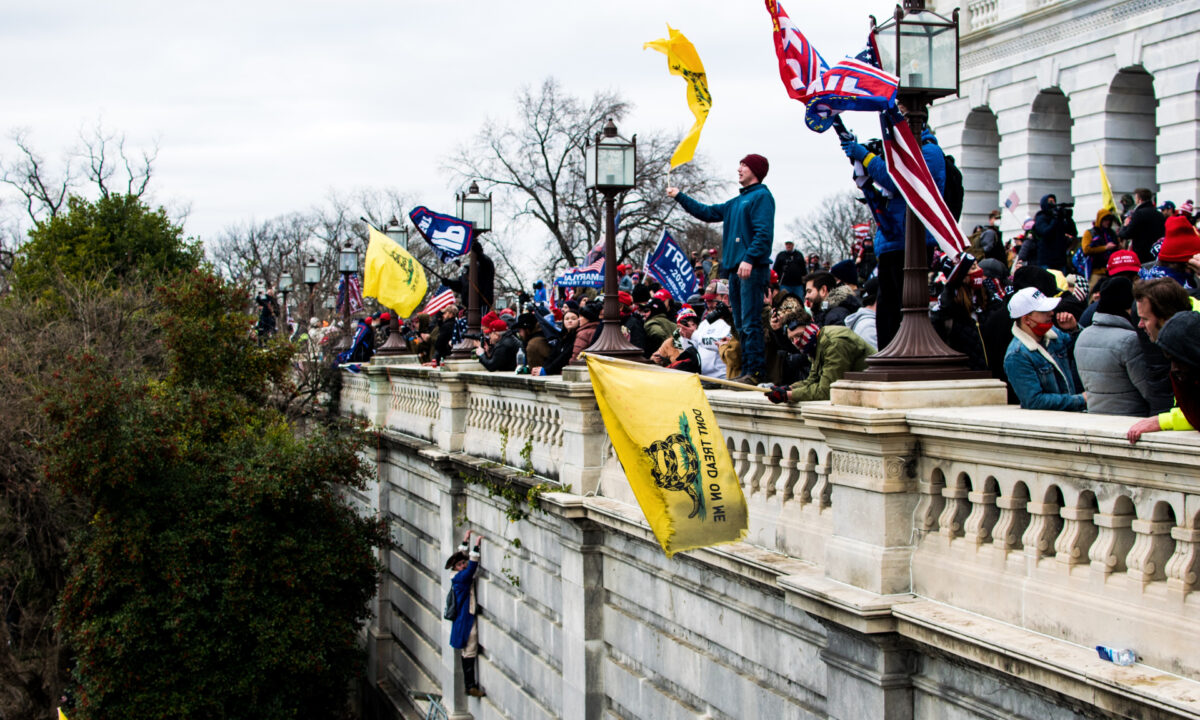 "These individuals actively attacked United States Capitol Police Officers and other uniformed law enforcement officers with metal pipes, discharged chemical irritants, and took up other weapons against our officers," Sund said in a Jan. 7 statement. "They were determined to enter into the Capitol building by causing great damage."
At around 1:49 p.m. on Jan. 6, Sund spoke by phone with several Pentagon officials, asking for immediate assistance, the DoD timeline shows. Then, at around 2:22 p.m., a phone call took place involving D.C. Mayor Muriel Bowser and other city officials, along with D.C. Metro Police Department (MPD) officials, requesting additional National Guard support. At 2:30 p.m. senior Pentagon officials met to discuss both requests, and at 3 p.m. determined that all available National Guard forces were required to reinforce MPD and USCP at the Capitol. The first National Guard personnel arrived at 5:40 p.m. and deployed on the scene.
Following a series of actions by USCP, MPD, and the National Guard, the Capitol building was declared secured at 8 p.m., according to the timeline.
So far, at least 90 people have been arrested on charges ranging from misdemeanor curfew violations to felonies related to assaults on police officers, possessing illegal weapons, and making death threats against lawmakers.
Law enforcement officials have opened at least 25 domestic terrorism cases related to the breach.