Law enforcement officials have opened at least 25 domestic terrorism cases related to the Jan. 6 breach of the U.S. Capitol building.
U.S. Army Secretary Ryan McCarthy told Rep. Jason Crow (D-Colo.), a member of the House of Representatives Armed Services Committee, during a phone call that "at least 25 domestic terrorism cases have been opened as a result of the assault on the Capitol," according to the Democratic lawmaker's notes from their conversation.
The Army confirmed to The Epoch Times that the account of the discussion was correct.
Crow said McCarthy told him that the Pentagon was aware of "further possible threats posed by would-be terrorists" in the days up to and including the inauguration of President-elect Joe Biden on Jan. 20.
The Department of Defense is working local and federal law enforcement to coordinate security preparation, after what McCarthy described as "deficient law enforcement threat reporting" ahead of Wednesday's joint session of Congress that saw lawmakers and Vice President Mike Pence counting electoral votes.
Washington, D.C. Mayor Muriel Bowser has called on the Department of Homeland Security to increase security measures ahead of Biden's inauguration.
"Long guns, Molotov cocktails, explosive devices, and zip ties were recovered, which suggests a greater disaster was narrowly averted," Crow's notes state.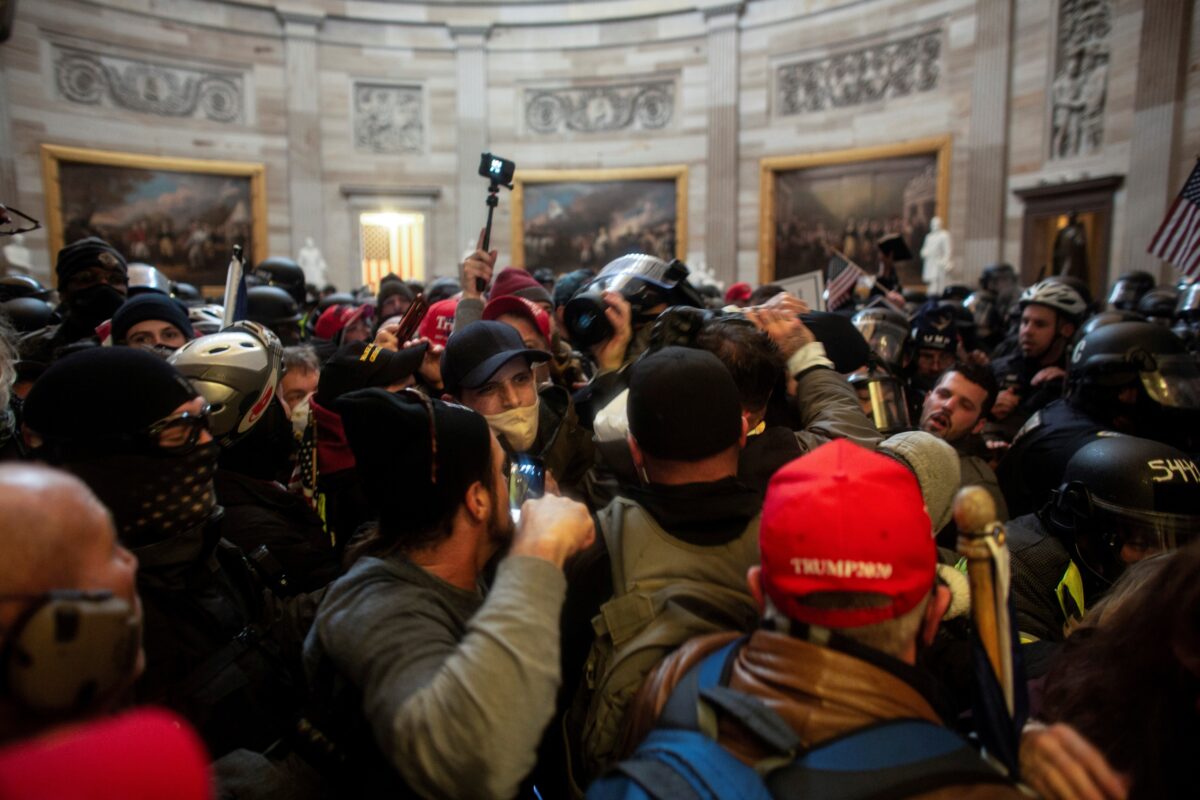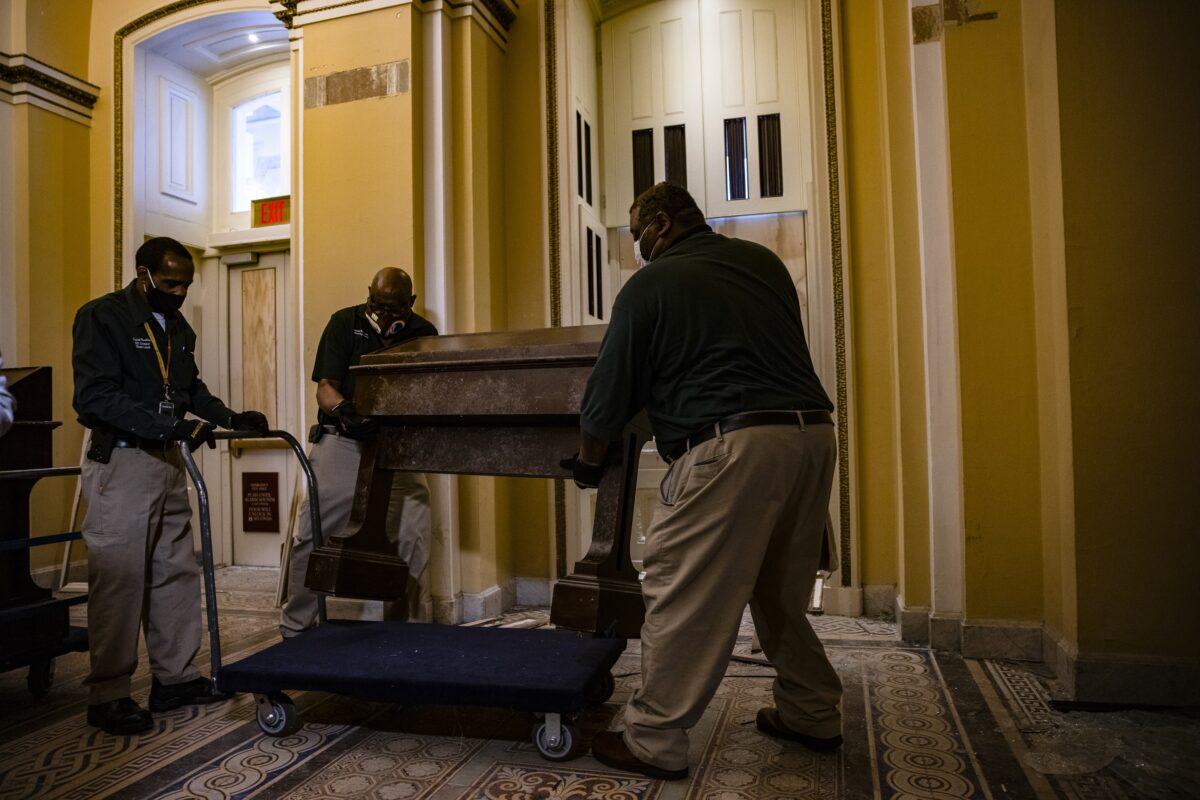 Thousands of protesters followed Trump to gather around the Capitol on Wednesday afternoon after his speech outside the White House, during which he asked protesters to "peaceful and patriotically make your voices heard" at the Capitol and urged Vice President Mike Pence to send contested Electoral College votes back to state legislatures. Both of these things did not happen.
Acts of violence and lawlessness that transpired as some rioters and protesters decided to unlawfully enter the Capitol building as the majority of Trump supporters rallied outside. The breach of the Capitol disrupted debates in both the House and Senate as lawmakers were forced to shelter in place as police and security attempted to seize back control of the situation.
Four people were confirmed dead on Capitol grounds late Wednesday, among whom was a woman who died from being shot inside the Capitol building. The D.C. Police Department identified her as 35-year-old Ashley Babbitt (also slept Ashli) of Huntington, Maryland. The department said the three others died in separate medical emergencies. They were 50-year-old Benjamin Philips of Pennsylvania, 55-year-old Kevin Greeson of Alabama, and 34-year-old Rosanne Boyland of Georgia.
A U.S. Capitol Police officer, Brian Sicknick, also died due to injuries while on duty responding to the unrest. The U.S. Capitol Police Department (USCP) confirmed in a statement that he died at about 9:30 p.m. on Thursday. His death will be investigated by the D.C. Police Department's Homicide Branch, the USCP, and its federal partners.
According to Crow's notes, the Pentagon made "several" attempts to offer National Guard resources to the Washington, D.C. Metropolitan Police and U.S. Capitol Police before the breach. The department "repeatedly were told no additional resources needed."
"Due to a lack of coordination and preparation, there was not a functioning operations center in the Pentagon to manage [National Guard] presence and direct additional resources" amid the breach, Crow said.
Separately, the Justice Department said that two more people have been charged in connection with the Capitol breach.
Larry Rendell Brock from Texas and Eric Gavelek Munchel from Tennessee were both charged with one count of knowingly entering or remaining in any restricted building or grounds without lawful authority and one count of violent entry and disorderly conduct on Capitol grounds. They were both charged in a federal court.
Janita Kan and Zachary Stieber contributed to this report.