Mick Jagger, the longtime Rolling Stones frontman, was spotted at New York City's Lincoln Center for a performance of "Porte Rouge."
According to TMZ, he was spotted walking around in New York on April 18. He was questioned briefly about how he's feeling just two weeks after heart surgery.
"Good" and "Thank you" is what he told a TMZ reporter when asked about how he felt.
The New York Post also reported that he used a side entrance to keep a low profile.
"When I go to a fundraiser, it's like Santa Claus at Macy's: Everyone wants to sit on my lap and have a photo taken," he told organizers of a ballet fundraiser, according to the newspaper, which cited a source. He also went there to "congratulate the performers right after," said the person.
Jagger, 75, didn't appear onstage or appear in the audience, reported The Associated Press.
"Hi everybody, this is Mick Jagger here," he told a crowd backstage at the Lincoln Center, according to AP. He added, "I hope you are going to enjoy this wonderful ballet—and the music of course."
Melanie Hamrick, his girlfriend, said that Jagger was "doing great" and "thank goodness," AP reported.
"It was cute," she told AP his backstage speech and visit. "He wanted to watch the piece. It was really special that he was there and able to see it. It feels good (for the dancers) when the choreographer and the person who wrote the music are watching you. It gave everyone an extra special feeling."
Last week, Jagger wrote in an April 11 Facebook that he was on "a walk in the park."
"Thank you everyone for all your messages of support, I'm feeling much better now and on the mend—and also a huge thank you to all the hospital staff for doing a superb job," he stated the week before that regarding the heart-valve replacement surgery.
Of the procedure, doctors accessed the singer's heart valve via his femoral artery, Billboard.com reported, which noted that doctors have also "been monitoring the singer for any complications that could arise from the procedure, including excess bleeding."
"Jagger will need to rest after completing the transcatheter aortic valve replacement (TAVR), sources say. The minimally invasive procedure allows Jagger to avoid major surgery—doctors are able to repair the heart valve using a catheter that accesses a major artery without opening the chest," Billboard.com reported.
Fellow singer Lenny Kravitz commented on Jagger's Instagram photo, saying, "Yeah man!"
"Love you Dada," his daughter, Georgia May Jagger, wrote. His son Lucas Jagger placed four red heart emojis in the comments section.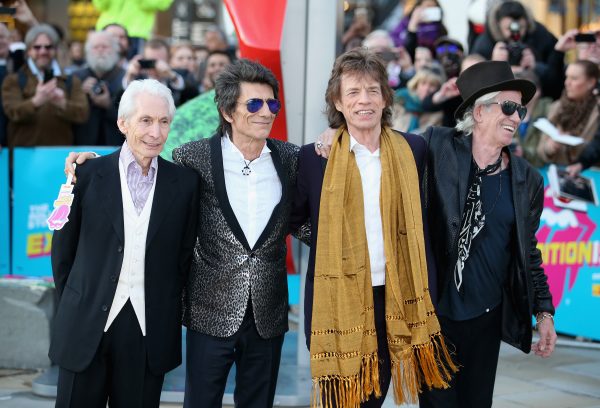 Earlier this year, the Rolling Stones announced the band would postpone its North America tour.
"I'm so sorry to all our fans in America & Canada with tickets. I really hate letting you down like this," Jagger previously said on Facebook. "I'm devastated for having to postpone the tour but I will be working very hard to be back on stage as soon as I can. Once again, huge apologies to everyone."