New York-based Shen Yun Performing Arts returned to Lincoln Center on March 6, after a sold-out two-week run at the same venue in January.
Among the audience were those who missed the January shows, fans who'd seen Shen Yun before, and first-time theatergoers discovering 5,000 years of Chinese civilization.
Stephen Kenny, vice president at global research and advisory company Gartner, traveled to New York to see Shen Yun after discovering that it was sold out in his home city of Philadelphia.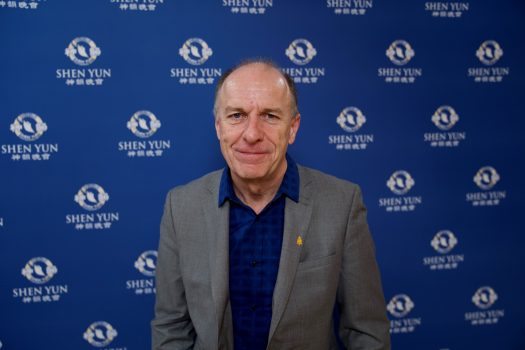 He knew it would be beautiful, and that the dancing would be top-notch, but both aspects impressed him more than he had expected.
"It's almost picture-perfect; it's inspiring," Kenny said. He plans to see it again next year and bring some family members with him to share in the experience.
The performance also made him want to learn more about Chinese culture.
"It makes you want to go back and actually read Chinese history, to know where those stories came from, the myths or the legends that led to the dances," he said.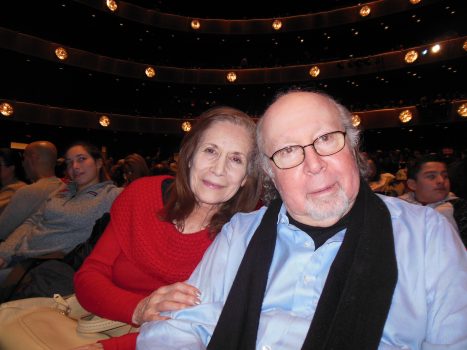 'Absolutely Moving'
Also in the audience was Marcia Vacacela, former president of Marick Consulting and developer of many major homeowner programs in New York.
"My youngest son gave me a gift for Christmas, it's the best gift I have ever had," said Vacacela, who is an artist as well and danced ballet for 19 years. "It's unbelievable, it's fantastic. Absolutely moving."
Tradition
Tony Hasanramaj organized a family outing event to see Shen Yun for his birthday. The two and a half hours they spent immersed in ancient culture passed in the blink of the eye, he said.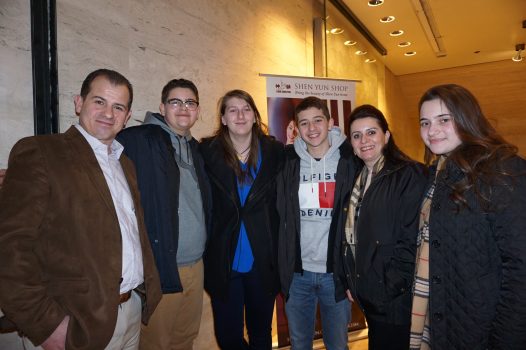 Hasanramaj felt every movement the dancers made had meaning, and the performance brought him great comfort that was hard to express in words. He referred to the lyrics sung by the two bel canto vocalists who performed original compositions in Chinese, with English translations projected onto the backdrop.
The lyrics spoke of home, divine origins, and the enduring traditions of a culture. "It just touches my feelings, of where I came from," Hasanramaj said. "It's a really great show. I really love it."
With 5,000 years' worth of source material, the company presents stories from Chinese lore and ancient texts, which also give audiences a taste of the values and ideas at the foundation of China's ancient culture. Chinese people, for thousands of years, believed in the divine, or Heaven, which informed how people behaved and viewed the world.
Virtues stemming from this belief system were emphasized across all segments of society. These included righteousness, benevolence, trustworthiness, and loyalty. Such values and beliefs continued uninterrupted in China until the Chinese Communist Party took power 70 years ago. As a result of the regime's various political campaigns over the decades—most notably the Cultural Revolution—traditional Chinese culture has been virtually wiped out in modern China.
This is why Shen Yun is dedicated to restoring this nearly lost culture to the world stage.
Millie Morel, a professional singer of Spanish music, attended the performance with her friend Jane Ravenda, a retired music teacher. "The energy is a beautiful thing," Morel said.
The two felt the divinity of the culture and the beliefs of the artists come through in the performance.
"I see that they strive to be the best they can be, and make the best of their talents and gifts, and their appreciation of their life," Ravenda said.
"And it's inspiring because … now that we are a little older, we see how life is fragile, and it's just beautiful to see how they appreciate it," she added. "It makes me feel like there is an energy, like they pay it forward. We all want to do good. That's their way of doing it, and it inspires good in their own way," she said. "This show does that for people, it gives them hope, and it gives them inspiration."
With reporting by NTD Television, Sherry Dong, and Sally Sun.
Shen Yun is performing at David H. Koch Theater through March 17.