Salvador Gomez-Lopez, 46, an illegal alien from El Salvador, repeatedly slashed a man on his neck, face, and stomach with a box cutter.
The man merely suggested to Gomez-Lopez not to urinate at a bus stop, police said.
Gomez-Lopez was at the Wheaton Metro bus turnaround in Wheaton-Glenmont, Maryland, on Nov. 30 around 11 p.m., drunk and belligerent police said, according to WJLA.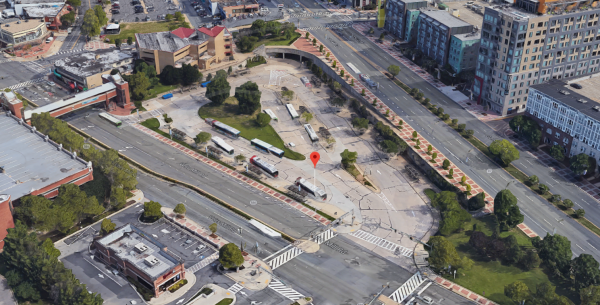 When he started to urinate, a man told him to pull up his pants and find a proper restroom. Gomez-Lopez then allegedly reached into his backpack and pulled out a sharp box cutter.
An altercation ensued during which the man pried the cutter from Gomez-Lopez's hand, but only after suffering multiple cuts to neck, face, and stomach, including three deep neck cuts.
NEW: Undocumented immigrant urinating in public used a box cutter to repeatedly stab a man who'd merely suggested he pull up his trousers and use a proper restroom, police say.

Happened Nov. 30 at the Wheaton Metro bus stop.

Per @ICEgov, 46yo suspect is El Salvadoran national. pic.twitter.com/7owFfSeRyk

— Kevin Lewis (@ABC7Kevin) February 6, 2018
Gomez-Lopez was "uncooperative," police said, and gave them a fake name during questioning.
Immigration and Customs Enforcement (ICE) issued a detainer against Gomez-Lopez, asking the law enforcement to hold him until ICE agents could take custody of him.
However, Gomez-Lopez first faces charges of first-degree assault, second-degree assault, and carrying a dangerous weapon with the intent to injure. He's looking at up to 38 years in prison. He's is being held on a $5,000 bond.
Gomez-Lopez has two children, according to court filings, and gets by doing odd jobs for relatives part time. His court day has been set for early April in Montgomery County Circuit Court.
It's not clear what the situation of the victim is after the assault.
Recommended Video:
What is MS-13?