The recent lockdown restrictions in New South Wales (NSW) have had a lower impact on spending activity in the state compared to the recent Victorian hard lockdowns.
Both Commonwealth Bank and Westpac Bank data revealed that overall household card activity had not made any significant drops in NSW after the first week of restrictions.
Commonwealth Bank data found that credit and debit spending in the week ending July 2 dropped by 1.2 percentage points in NSW compared to the 21 percentage point drop in the first week of Victoria's lockdowns.
Similarly, during the first week of the respective lockdowns, Westpac's Card Tracker Index (pdf) for NSW fell by 0.3 points, compared to the 13.5 point drop in Victoria.
"What this data shows is that the type of lockdown matters for spending as does the community response," Commonwealth Bank Senior Economist Belinda Allen said.
When Victoria entered its four-week lockdown on May 28, the restrictions prohibited all citizens in the state from leaving their homes unless it was for one of five reasons, including attending authorised work or study. A 5 km travel limit was also imposed for exercise and shopping.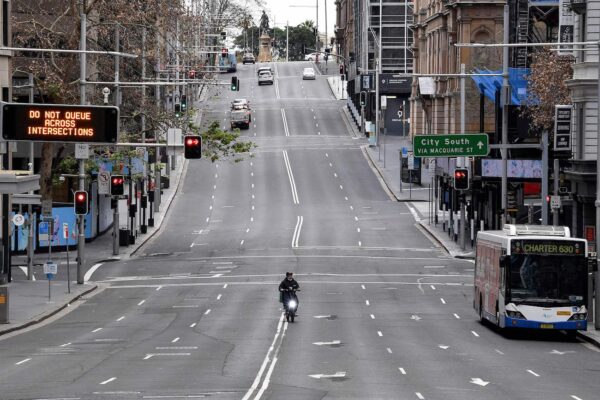 The Sydney lockdown, which began on June 26, only allowed people to leave homes for similar reasons as in Victoria. However, people were able to attend work and study without authorisation required and groups no larger than 10 people were also able to gather outside.
In addition, regional NSW did not receive stay-at-home orders but had venue capacity limitations and social distancing rules.
"The lockdown in Greater Sydney has covered around 70 percent of the NSW population, given the lockdown did not extend to regional NSW," Allen said. "The sharpest falls in spending in NSW have been clothing and footwear, general retail, personal care, transport, and of course eating and drinking out."
Westpac Senior Economist Matthew Hassan said that while lockdowns had clear negative impacts, card data suggests that people's spending habits are evolving to become more resilient.
"Assessing the impact of COVID lockdown measures is becoming increasingly difficult," Hassan said. "There are signs that consumers are learning and adapting to restrictions with similar-sized shocks to mobility producing more muted impacts on card activity during recent lockdown measures."