Lara Trump said that her remarks about the partial government shutdown were twisted by media outlets.
Trump, the wife of President Donald Trump's son, Eric Trump, spoke with BOLD TV about the current shutdown, which affects 25 percent of the federal government.
She said that the closure isn't fair to the 800,000 people who are either working without paychecks or furloughed but that the debate on immigration—the shutdown comes from the president wanting funds for the border wall, which Democrats refuse to give—is "so much bigger than any one person.
"It is a little bit of pain, but it's going to be for the future of our country and their children and their grandchildren, and generations after them will thank them for their sacrifice right now," Trump said.
"I would just tell them, 'Please stay strong. We appreciate everything that you're sacrificing. We're behind you and we're going to do everything we can, I know the president is doing everything he can to resolve this quickly."
Trump critics slammed Lara Trump's comments. Sen. Amy Klobuchar (D-Minn.), a presumed presidential candidate, was among them.
"She must not have talked to the workers at our airport or the prison guards working without pay," Kloubachar said on Twitter.
But Lara Trump said her comments were twisted, calling it an example of "fake news."
"They're completely misrepresenting my words and my support for furloughed workers," she wrote on Twitter. "My heart goes out to all of the federal workers affected by the shutdown and we're fighting every day to end this impasse."
Speaking to Fox News, she added, "For the mainstream media to take one little blurb out of what I said, misconstrue it and misrepresent what I had to say is completely unacceptable, and it's why the president calls the media a lot of 'fake news' these days."
#FakeNews is alive and well. #DontBelieveTheHype ???????? pic.twitter.com/XpV06ZyCdP

— Lara Trump (@LaraLeaTrump) January 23, 2019
Senate Bills Fail
Two attempts to end the shutdown failed in the Senate on Thursday.
One bill included $5.7 billion for the construction of the border wall, which President Donald Trump demands be included to let the government reopen. That bill garnered 50 votes, which is short of the 60 votes needed to avoid a filibuster.
Another bill that did not include funding for the wall garnered 55 votes, still short of the 60-vote threshold.
Speaking to reporters after the votes failed, President Trump said his administration is working on ending the shutdown, noting that a number of Democrats seem to be shifting positions in recent days.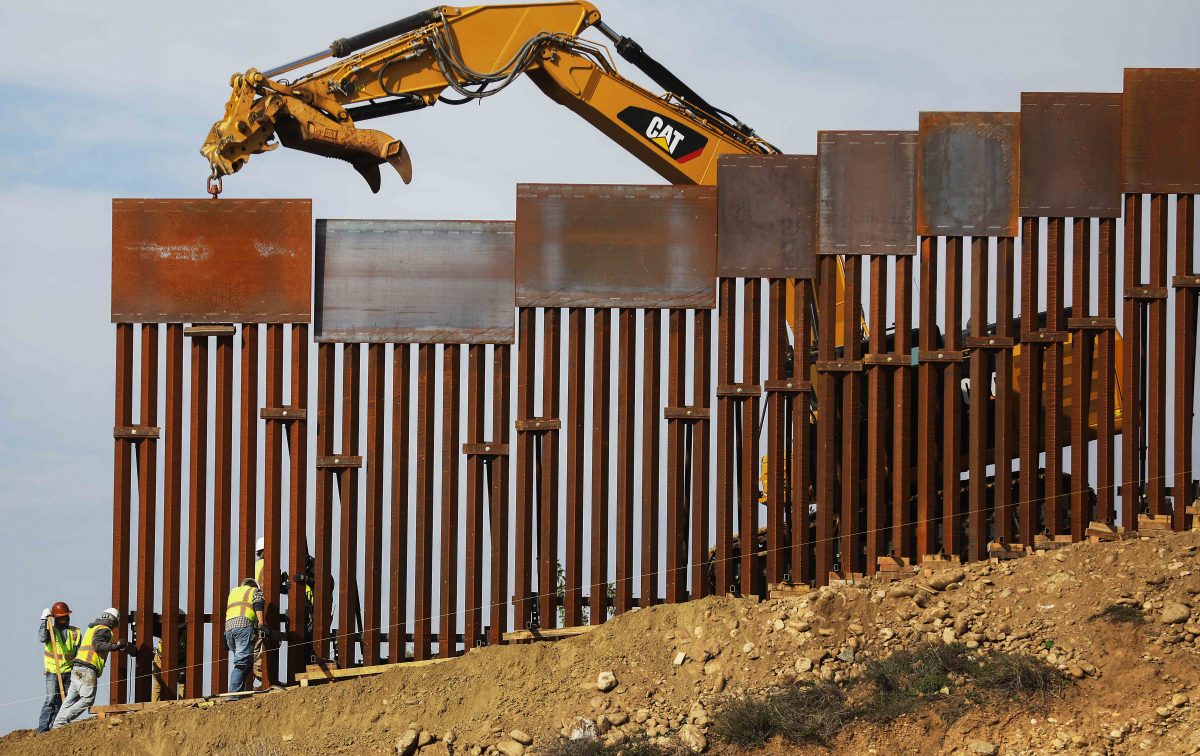 "You need the wall," he said. "In fact, I see a lot of the Democrats are all, almost all of them are breaking and saying, 'Look, walls are good. Walls are good.' Big difference from what you had two or three weeks ago."
About the bills, he added, "We knew they both were not going to go anywhere."
"We have a lot of alternatives," Trump said. "There are a lot of people that want this to happen. I'll tell you who wants this to happen: The military wants this to happen because this is a virtual invasion of our country—of drugs, of human traffickers, of so many different things, of criminals. It's an invasion of our country."
"And the military wants this to happen, and the Border Patrol wants this to happen. And, by the way, Border Patrol said all of the drones flying up in the air—having a lot of fun, flying drones all over the place—they don't mean a thing when they look down and they see thousands of people rushing our border. The only thing that works is a strong barrier or wall."
From NTD News