The Los Angeles City Council is preparing the city to receive federal funds from the pending $1.2 trillion infrastructure bill, which could allocate money to projects that could impact the future of the city's transportation and create thousands of jobs for Angelenos.
The U.S. Senate passed the infrastructure bill on Aug. 10 after months of debate between parties and will move onto the Democratic-controlled House before it can reach the president's desk for final approval; Pelosi reportedly promised Democrats that the House would consider the bill before Sept. 27.
If passed, the state of California will receive $44.56 billion, 65 percent of which will go to road and bridges repair and construction, while $9.5 billion is expected to go toward public transportation, along with $5.6 billion for water and other projects.
"Los Angeles has every reason to seize on these opportunities. The city council has approved dozens of transformative strategic documents and master plans that in many cases include shovel-ready, entitled, or designed projects," the motion—introduced by Council President Nury Martinez, along with Councilmembers Paul Krekorian, Bob Blumenfeld, and Mitch O'Farrell—stated.
"Though the final federal bills are still being negotiated, now is the time for the city to strategize and get organized in order to maximize the possible benefits and accelerate our economic recovery," the motion stated.
Los Angeles has seen a steady rate of economic recovery after the COVID-19 pandemic hit; unemployment rates in the L.A. Metro area dropped from 16.8 percent in July 2020 to 9.3 percent in July 2021, according to data by the Bureau of Labor Statistics.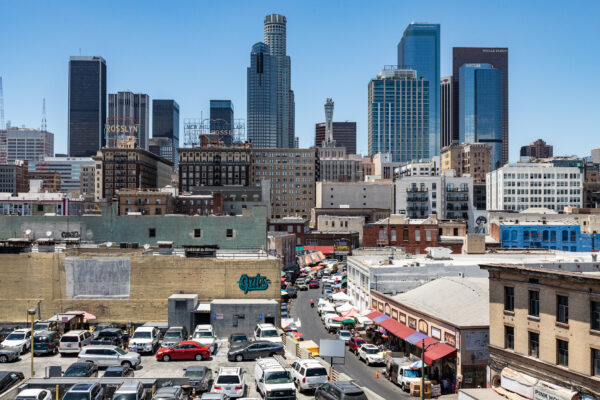 If passed, the city administrative officer (CAO) and chief legislative analyst would create a process to review and approve requests for the federal funds within 60 days. First, all city departments would have to report to the CAO with prioritized projects and a plan of implementation. The CAO will then report to the Budget and Finance Committee, who will approve the various departments' lists of projects.
After the initial lists are approved, the departments may formally apply for the funds.
The council said they plan on using the funds for projects such as LA100, the city's initiative to reach 100 percent renewable energy by 2035 through wind and solar power, as well as the utilization of storage technologies.
Other projects that will likely receive funding include the Mobility Plan 2035, which aims to create more public transportation options in the city of Los Angeles, and the L.A. River Master Plan.
LA100 and Council President Nury Martinez did not respond to a request for comment by press deadline.