A jail inmate who escaped from authorities and tried hitchhiking along a highway didn't enjoy freedom for long because the motorist he flagged down was a law enforcement officer.
Greenup County Jailer Mike Worthington told The Independent that 31-year-old Allen Lewis was being transported on Tuesday, Dec. 18, to face charges in another county when he told the officer his handcuffs were too tight. The officer pulled over and Worthington said after one handcuff was released, the two struggled and Lewis got free.
The jailer says Lewis made it to a nearby highway and tried to flag down passing cars for a ride. Worthington says the person who stopped was a campus officer at Morehead State University who saw handcuffs hanging off one wrist. Worthington says Lewis was taken back to jail and now faces an escape charge.
Another escaped inmate found herself in hot water on the same day.
In Waverly, Ohio, an escaped inmate is back in custody after being found soaking in a hot tub at an Ohio senior living community, still wearing her yellow jail outfit.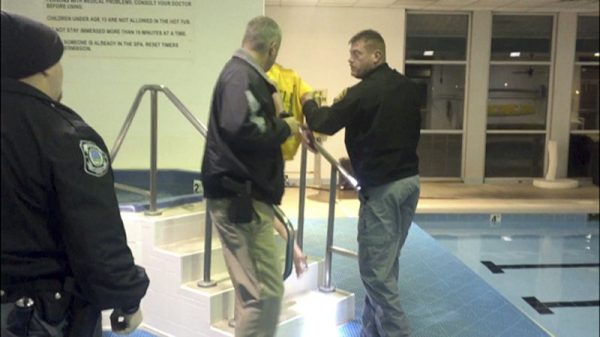 The Pike County Sheriff's Office says the 34-year-old woman fled while being booked on drug-possession charges Tuesday. She was captured by the sheriff and the local police chief several hours later when a 911 caller reported the woman sitting in the hot tub at a senior community's activity center in Waverly, roughly 60 miles (97 kilometers) south of Columbus.
Authorities haven't explained how or why the woman ended up there. A message seeking further comment was left Wednesday for the sheriff.
His office says the woman is being charged with felony escape in addition to the initial charges for alleged heroin possession.
Allen Zhong from the NTD.com contributed to the report.