WEST PALM BEACH—A Florida man has been acquitted of killing his father but convicted of dismembering the body.
The Palm Beach Post reports that jurors found 50-year-old James "Jimmy" Scandirito II guilty Thursday, March 21 of abuse of a corpse and not guilty of first-degree murder. Sentencing is scheduled for June 21.
James Scandirito Jr. Found Not Guilty of Murdering His Father https://t.co/K3W5y43W0m pic.twitter.com/EdlI90Ui3g

— Law & Crime (@lawcrimenews) March 21, 2019
Boca Raton police say Scandirito killed and dismembered his father, James "Skip" Scandirito, in March 2018.
The younger Scandirito initially claimed his father hadn't returned from a kayaking trip, but police found the body parts after following him to an abandoned golf club.
Prosecutors say he killed his father for inheritance money.
#ICYMI: James Scandirito II described to the jury Tuesday how he dismembered his 74-year-old father, but insisted he didn't kill him.

The 50-year-old is charged with first-degree murder and abuse of a dead body. https://t.co/G2PctKG5SQ pic.twitter.com/Mvswq3IebZ

— Hannah Winston (@hannahwinston) March 20, 2019
The son testified he found his father dead from an apparent drug overdose and hid the body because he was afraid.
Skip Scandirito resigned a judgeship in Macomb County, Michigan, in 2000 in the face of sexual misconduct charges.
James Scandirito Trial Verdict
Elder Abuse
According to the U.S. National Institute on Aging, "Abuse can happen to anyone—no matter the person's age, sex, race, religion, or ethnic or cultural background. Each year, hundreds of thousands of adults over the age of 60 are abused, neglected, or financially exploited. This is called elder abuse."
According to a fact sheet (pdf) from the Office for Victims of Crime (OVC), the overall rate of violent crimes against the elderly has decreased from 1995 to 2015. However, assault against older adults is still underestimated.
"People age 65 and older experience the same crimes as the rest of the population, including financial victimization, neglect, and physical, sexual, or emotional abuse. However, older adults may be less likely to recover from their victimization and are often sought out because of their age and decreased the likelihood of reporting," according to OVC.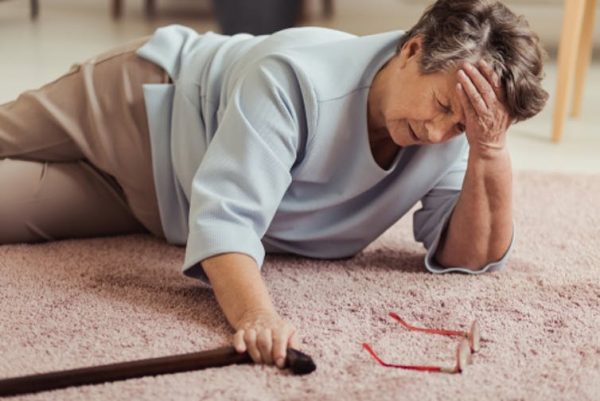 Elderly women are also a higher target. For every 1,000 violent victimizations, about 7 were committed against women age 65 and older, compared to 3 of every 1,000 violent victimizations against men age 65 and older.
"Additionally, while studies demonstrate that older adults are most commonly maltreated by family members or acquaintances, roughly half of violent victimizations are perpetrated by strangers," according to OVC. "Maltreatment is not always a criminal offense, but the intimate nature of many of these victimizations means that older victims are less likely to report offenses committed by someone they know."