Gary Simpson, the Rogersville, Tennessee, man accused of kidnapping his 9-year-old niece Carlie Trent, and sparked an eight-day-long national search effort, has been ordered to undergo a psychiatric evaluation by a judge.
According to a WBIR report, Simpson's evaluation could take as long as six weeks—resetting his case start date to July 13.
During Simpson's initial court appearance on May 16, he seemed confused about the kidnapping charges and told the judge that he was being "charged with something her [Carlie's] dad's girlfriend does occasionally," according to WJHL-TV.
The 58-year-old was formally charged with especially aggravated kidnapping and custodial interference, after he signed Trent out of her Hawkins Elementary School class on May 4 under false pretenses.
Simpson has been charged w/ custodial interference & especially aggravated kidnapping. He seemed confused about the latter last week. #WATE

— Bridgette Bjorlo (@bridgettebjorlo) May 23, 2016
Just one day prior to finding the pair, the Tennessee Bureau of Investigations (TBI) listed Simpson among their "Top 10 Most Wanted," believing the girl was in "imminent danger of serious bodily injury or death."
The case even sparked aid from the FBI.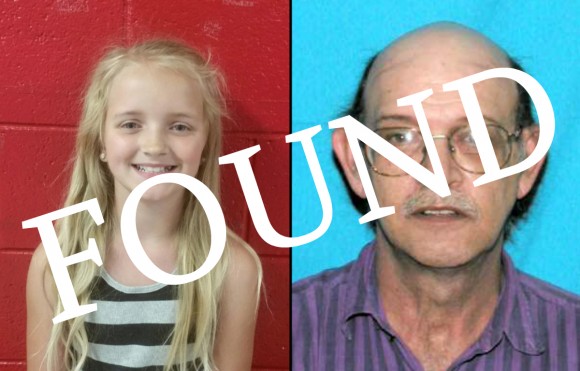 Simpson and Trent were located near Clinch Valley on May 13 after four men spent the day searching a remote farm  for them.
Donnie Lawson searched his brother's property with Stewart Franklin, who found Trent walking while carrying a teddy bear. Franklin then held Simpson at gunpoint while the rest of their search party, Roger Carpenter and Larry Hamblen, alerted authorities.
The four heroes who rescued #CarlieTrent talk to @wvlt and say "thank you" to everyone. pic.twitter.com/Z8Gj8nyqQp

— Heather Burian (@WVLTBurian) May 14, 2016
The four men responsible for bringing Trent home have been named the recipients of roughly $35,000 in reward money. Although they have declined formal interviews for what they plan do with the funds, they did say they will release their intentions soon.
Dr. Chris Calendine, Carlie's pediatrician, who contributed $10,000 to the reward, said: "They're very humble gentlemen. This is well deserved. I don't have a hesitation. I know nobody has a hesitation, none. No matter what they do with, don't do with it. I'm excited she's home."
While Simpson was being held on $1 million bond, Trent returned to her normal class schedule on May 16, just three days after she was found—two of which she spent under the care of Johnson City Medical Center.