Packing 130-mph (210-kph) winds, Hurricane Irma knocked out electricity to more than 1 million Florida homes and businesses on Sunday as it headed towards the state's Gulf Coast, threatening potentially catastrophic flooding.
After wreaking havoc in the Caribbean, the deadly storm was located about 80 miles (125 km) south-southeast of Naples on a course for the state's western coast. Storm surges – water driven ashore by the winds – of up to 15 feet (4.6 m) were possible, according to the National Hurricane Center.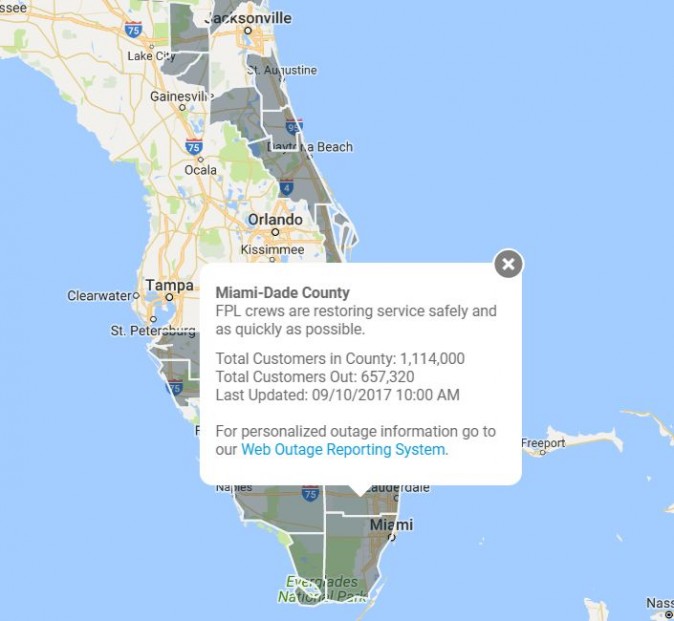 "I am very concerned about the west coast," Florida Governor Rick Scott told "Fox News Sunday." The coastline is home to cities like Tampa and St. Petersburg.
Irma, which prompted one of the largest evacuations in U.S. history, is expected to cause billions of dollars in damage to the third-most-populous U.S. state, a major tourism hub with an economy comprising about 5 percent of U.S. gross domestic product.
At least 1.4 million Florida homes and businesses had lost power as the storm pummeled the southern part of the state, according to Florida Power & Light. FPL said it would have to completely rebuild part of its system, which would take weeks not days.
Irma, at one point one of the most powerful storms ever recorded in the Atlantic, has now passed over the lower Florida Keys on its way to the mainland, with the NHC forecasting that its center eye will move near or over the state's west coast later on Sunday. The extent of the damage Irma caused on the Keys was not immediately clear.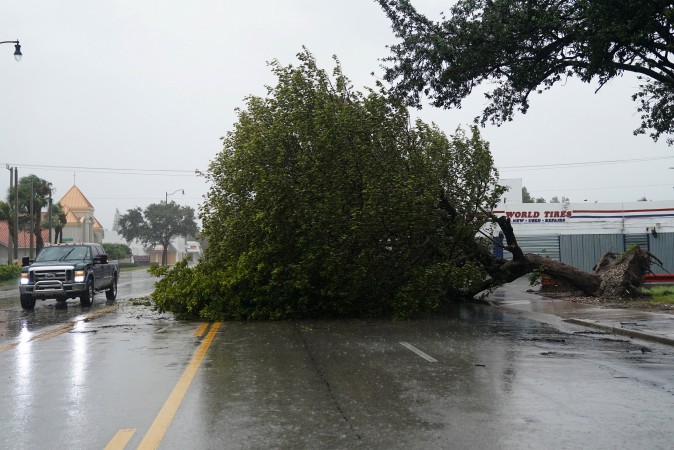 Irma, which killed at least 22 people as it tore through Caribbean islands toward Florida, has already claimed at least one life in the state. Emergency responders in the Florida Keys said they pulled a man's body from his pickup truck, which had crashed into a tree in high winds.
The storm winds downed a construction crane, trees and signs and shook tall buildings in Miami, which was about 100 miles (160 km) from Irma's core.
"We're going to get 100-mile-an hour winds," said Bob Korosec, an 83-year-old retiree who planned to ride out the storm with his wife in their St. Petersburg home. "We picked up all the stuff outside that could be a missile into our house. I just hope it doesn't blow off our roof."
 Irma is now a Category 4 storm, the second-highest designation on the Saffir-Simpson scale.