Category 4 Hurricane Barbara began to weaken on July 3 after reaching wind speeds of 140 mph, according to U.S. weather forecasters.
Category 5 strength storms have wind speeds of over 157 mph.
The storm is churning about 1,860 miles east of Hilo, Hawaii, in the middle of the Pacific Ocean and is moving 12 mph to the west-northwest, according to the U.S. National Weather Service.
Not every day you see a Category 4 hurricane and the shadow of a total solar eclipse passing by! #HurricaneBarbara #EclipseSolar2019 pic.twitter.com/fZpK5idc6x

— Stu Ostro (@StuOstro) July 2, 2019
Here's an up-close look at the eye of now Cat. 4 #HurricaneBarbara, as seen by #GOESWest. Barbara is packing maximum sustained winds of nearly 130 mph. More imagery: https://t.co/au0BIQroLJ pic.twitter.com/YbS1ozH8qN

— NOAA Satellites (@NOAASatellites) July 2, 2019
The storm is forecast to move in the direction of Hawaii. However, it is slated to weaken to a tropical depression, the agency said.
"Maximum sustained winds have decreased to near 140 mph (220 km/h) with higher gusts. Barbara remains a category 4 hurricane on the Saffir-Simpson Hurricane Wind Scale. Weakening is forecast, and Barbara is expected to weaken to a tropical storm on Friday," said the forecaster.
Hurricane #Barbara is rapidly intensifying over the eastern Pacific waters and is now a Category 4 hurricane on the Saffir-Simpson Hurricane Wind Scale. https://t.co/Z1gTkcfqMR pic.twitter.com/i7IHcdMc4Q

— NHC Eastern Pacific (@NHC_Pacific) July 2, 2019
Hurricane Barbara became a major hurricane this morning, and now has sustained winds of 140 mph. Barbara remains no threat to land within the next 5 days, and is expected to begin weakening on Thursday. pic.twitter.com/3fL0wSGWKC

— National Weather Service (@NWS) July 2, 2019
There are no hazards affecting land.
NOAA Forecast
The Atlantic hurricane season officially started on June 1 and lasts until November 1, and the National Oceanic and Atmospheric Administration (NOAA) said there will four to eight hurricanes.
The agency said that for 2019, there will be a "likely range of 9 to 15 named storms (winds of 39 mph or higher), of which 4 to 8 could become hurricanes (winds of 74 mph or higher), including 2 to 4 major hurricanes (category 3, 4 or 5; with winds of 111 mph or higher)."
The NOAA said it has a 70 percent confidence of its seasonal forecast.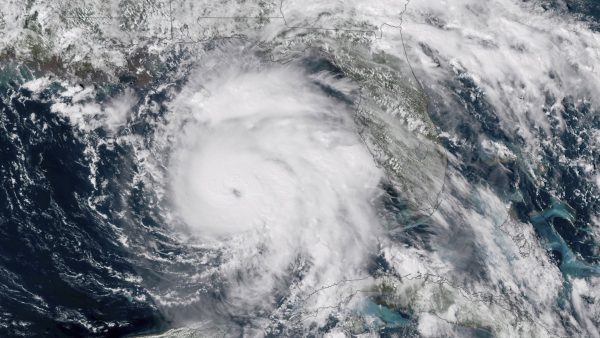 An average hurricane season produces 12 named storms, six hurricanes, and three major hurricanes.
"With the 2019 hurricane season upon us, NOAA is leveraging cutting-edge tools to help secure Americans against the threat posed by hurricanes and tropical cyclones across both the Atlantic and Pacific," stated Secretary of Commerce Wilbur Ross in a news release. "Throughout hurricane season, dedicated NOAA staff will remain on alert for any danger to American lives and communities."
Officials said that regardless of how many storms form, people near coastal areas should remain prepared, as all it takes is one hurricane to cause significant damage.