The House Intelligence Committee voted Monday evening to release to the public a memo detailing potential abuse of power at the highest levels of the Department of Justice (DOJ) and FBI.
The White House now has five days to raise any objections to the release of the document. However, it has already signaled that it will support the release.
While the contents of the memo remain classified at the moment, some members of the House have alluded to its contents.
Invoking the KGB and describing the events it comments on as shocking, the memo is promised to reveal an elaborate plot at the highest levels of the Obama administration to subvert the 2016 electoral process.
The memo will likely reveal the role that the so-called Trump dossier played in the FBI obtaining a FISA surveillance warrant to spy on the Trump campaign.
It could also reveal that the DOJ, which filed for the warrant on behalf of the FBI, knowingly misled the Foreign Intelligence Surveillance Court by withholding the source of the allegations.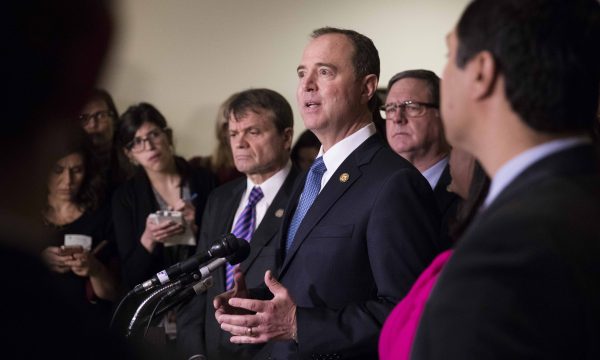 The Trump dossier was paid for by the Clinton campaign and the Democratic National Committee, and was produced by opposition research company Fusion GPS.
The contents of the dossier had been described by former FBI Director James Comey as both "salacious and unverified."
Deputy FBI Director Andrew McCabe was forced to resign on Monday after his boss, FBI Director Christopher Wray, read the memo on Sunday.
Besides the FBI, key officials in the Obama administration, including National Security Adviser Susan Rice could have also spied on the Trump team. It likely provided the Obama administration with key political intelligence during the presidential campaign and after the election.
The memo will also call into question Deputy Attorney General Rod Rosenstein, who reportedly signed off on an extension of the FISA warrant after coming to office in April 2017.
After Attorney General Jeff Sessions recused himself from any investigation involving Russia, it was Rosenstein who appointed Mueller as the special counsel to investigate alleged Russian interference in the 2016 elections.
The appointment by Rosenstein came after he advised in a letter to Trump to fire FBI Director Comey.
"I am being investigated for firing the FBI Director by the man who told me to fire the FBI Director! Witch Hunt," Trump tweeted on June 16, 2017.