The Jamaican-American pop music icon Harry Belafonte is perhaps best known for his 1956 calypso classic "The Banana Boat Song," but he is swiftly becoming famous for something else: his beautiful family, and one member in particular. Belafonte's granddaughter Sarafina recently celebrated her 16th birthday, and her looks are turning heads!
Xem bài viết này trên Instagram
The extraordinary Belafonte, who is himself 92 years old, has three daughters and a son. He married Pamela Frank in 2008, to whom he remains married to this day, and he already has five grandchildren: Rachel, Brian, Maria, Sarafina, and Amadeus. Sarafina, who calls her famous grandfather "FarFar," is the girl who's got people talking. She's fast becoming a beauty icon; despite her tender years, she already has a successful, burgeoning modeling career.
Xem bài viết này trên Instagram
The young model documents her life and fashion exploits on her Instagram page, and her friends and fans can't get enough of her. Several family members crop up in her photo stream with regularity, including her famous grandfather and her gorgeous mom, former international fashion model Malena Belafonte.
The family resemblance is quite something: what do you think?
Sarafina's successful mom surely provides heaps of inspiration for her ambitious and beautiful daughter. Today, Malena is a singer, performer, and producer, and the pair seem close. Sarafina recently posted a gorgeous picture of herself and her mom on Malena's birthday, captioned: "Happy birthday to the most incredible mommy in the world! I love you to the moon and back. Thank you for always being there for me," she wrote. "I am so lucky to have you as my mom."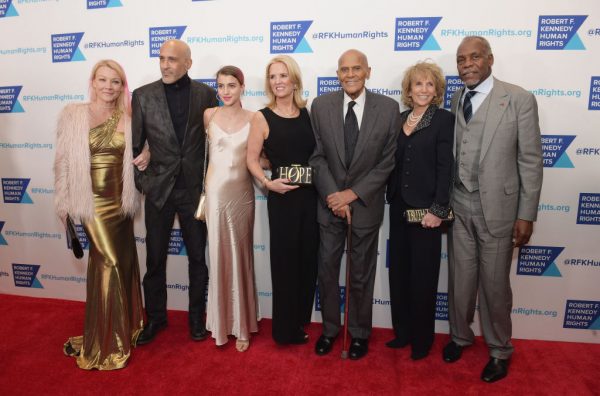 "I love love love love you," the doting daughter finished. And the feeling is, of course, mutual. In response to an adorable throwback photo of Sarafina and her mom on the beach when the 16-year-old was a little girl, Malena commented: "My soul daughter! You are the most amazing daughter anyone could ever wish for … Thank you for being mine."
It seems like there's a lot of love in the Belafonte household, and that atmosphere of love, support, and positivity will take this teen far in life. According to Sarafina's own YouTube channel, she loves dogs (and the family keeps them as pets), she loves to sing, act, and dance, and used to belong to a dancing school that practiced for six consecutive hours at the weekend.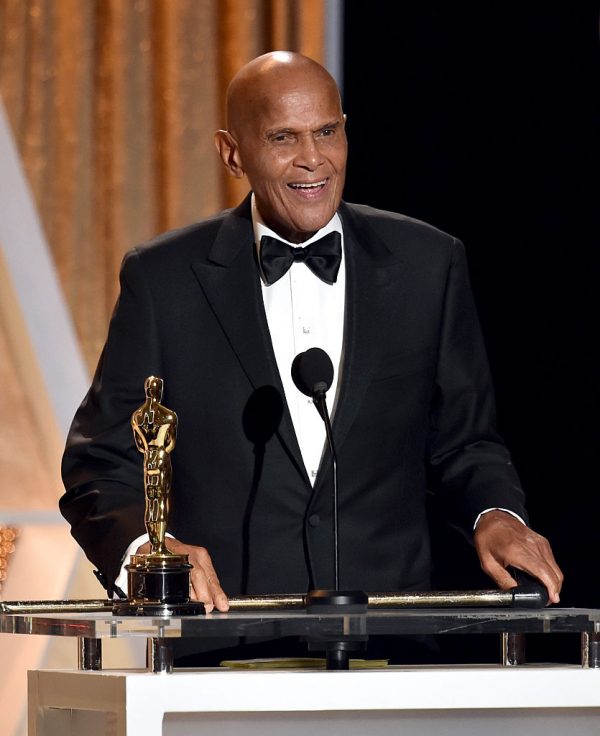 Today, Sarafina is no stranger to the runway and has even taken part in fashion shoots and shows for Versace and New York Fashion Week.
Her "FarFar," on the other hand, released an anthology of his greatest music in 2017, titled When Colors Come Together. It was produced by his son, David. Belafonte retired from performing back in 2003 but hasn't given up the acting hobby just yet; the 92-year-old appeared in Spike Lee's hard-hitting crime movie BlacKkKlansman as an elderly civil rights pioneer in 2018.
Xem bài viết này trên Instagram
Sarafina loves her grandfather dearly, and there is photographic evidence to prove it. What would we do without the internet? (That's a rhetorical question, of course. The real question doesn't bear thinking about!)
We expect that beautiful Sarafina will continue to turn heads as her career progresses. What a stunning family the Belafontes make. Simply stunning.