Germany will extend its ongoing COVID-19 lockdown measures until Feb. 14 amid fears of a new virus variant and continued attempts to bring infection rates down. The existing lockdown was supposed to expire at the end of this month.
German Chancellor Angela Merkel met with the country's state leaders on Jan. 19, deciding to keep most "nonessential" businesses and schools closed.
Merkel told reporters after the meeting that Germany may consider closing its borders to neighboring countries that don't take action to stop transmission of the CCP virus. The country shares borders with nine European nations.
"We need to make sure that everyone around us is doing the same," Merkel said. "Otherwise, we have to look at measures such as entry restrictions.",
Additional measures were also added to the lockdown, including corporations allowing their staff to work from home until March 15, and an updated mask mandate, meaning surgical masks must be worn when using public transport or shopping indoors. Cloth masks, scarves, or bandannas will no longer be sufficient.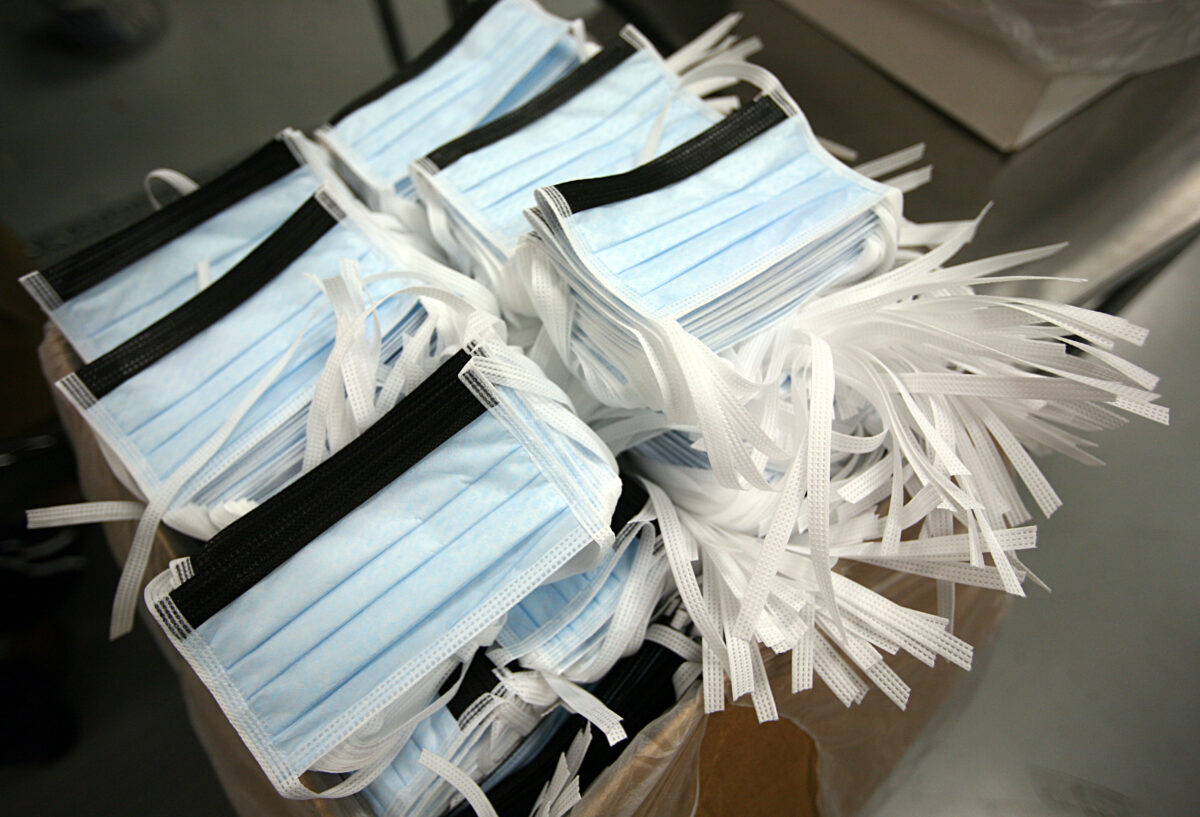 Calls for stricter mask-wearing come as a result of concerns by scientists that the United Kingdom and South African strains observed in Germany may spread quickly throughout the country, undoing mitigation strategies taken so far to contain the disease.
In addition, a new variant of the CCP virus was found in 35 patients in a hospital in Bavaria that differed from the UK and South African strains, according to Bavarian news outlet BR24.
Lab work on the new variant is still being conducted to find out if the mutation has any clinical significance.
"At the moment we have discovered a small point mutation … and it is absolutely not clear whether it will be of clinical relevance," said Clemens Stockklausner, deputy medical director at Garmisch-Partenkirchen Clinic.
Virus mutations aren't rare and usually occur faster than scientists can comprehend them. According to Nature, "researchers have cataloged more than 12,000 mutations in SARS-CoV-2 genomes" since the pandemic began.
SARS-CoV-2 is another name for the CCP virus.
The UK and South African variants have been found to spread much more easily, but it has not been seen to cause a higher percentage of fatalities.
A report (pdf) by Public Health England "found no statistically significant difference in hospitalization and 28-day case fatality" between the UK variant and the common CCP virus. "There was also no significant difference in the likelihood of reinfection between variant cases and the comparator group."
CCP virus cases continue to remain high in Germany in spite of strict lockdown measures implemented since November, with the country recording over 2 million virus cases, 47,263 deaths, and 1.71 million people who have recovered as of Jan. 19, according to Johns Hopkins University.