Wood gleams, glows, and adds personality to any object it's used to craft. For centuries, wooden boats have been treasured for their beauty and their connection to nature.
Unlike modern recreational boats that are built in a matter of days on production lines using fiberglass molds and machines, wooden boats were slowly handcrafted by artisans using the plank-on-frame process, requiring hundreds of individual pieces coming together in a manner similar to a jigsaw puzzle.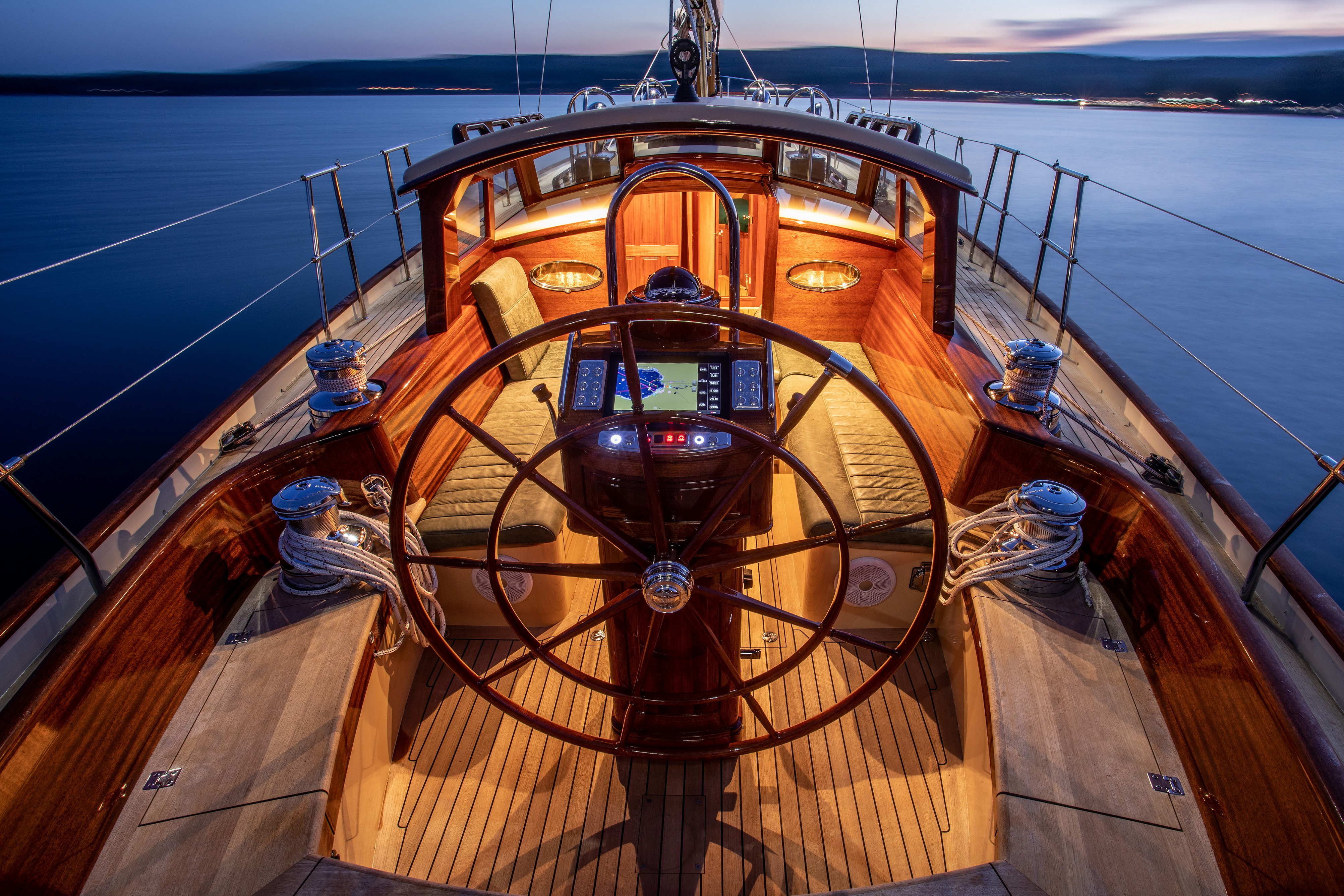 These boats used wood that had been air-dried for months to eliminate moisture, then milled into pieces to achieve uniform alignment of the grain, stuffing cotton into seams to provide a degree of water tightness that was more optimistic than actual. It's an understatement to say each boat was a unique piece of art with a distinctive soul and personality—and a tendency to take on water.
By the 1930s, recreational boaters were embracing the notion of boats propelled by engines versus sails, thrilled by the speed and increased practicality. Naval architect John Hacker is credited by many with leading the wooden powerboat revolution. In 1911, he built Kitty Hawk, a race boat that, with a top speed of 50 mph, was the fastest boat in the world.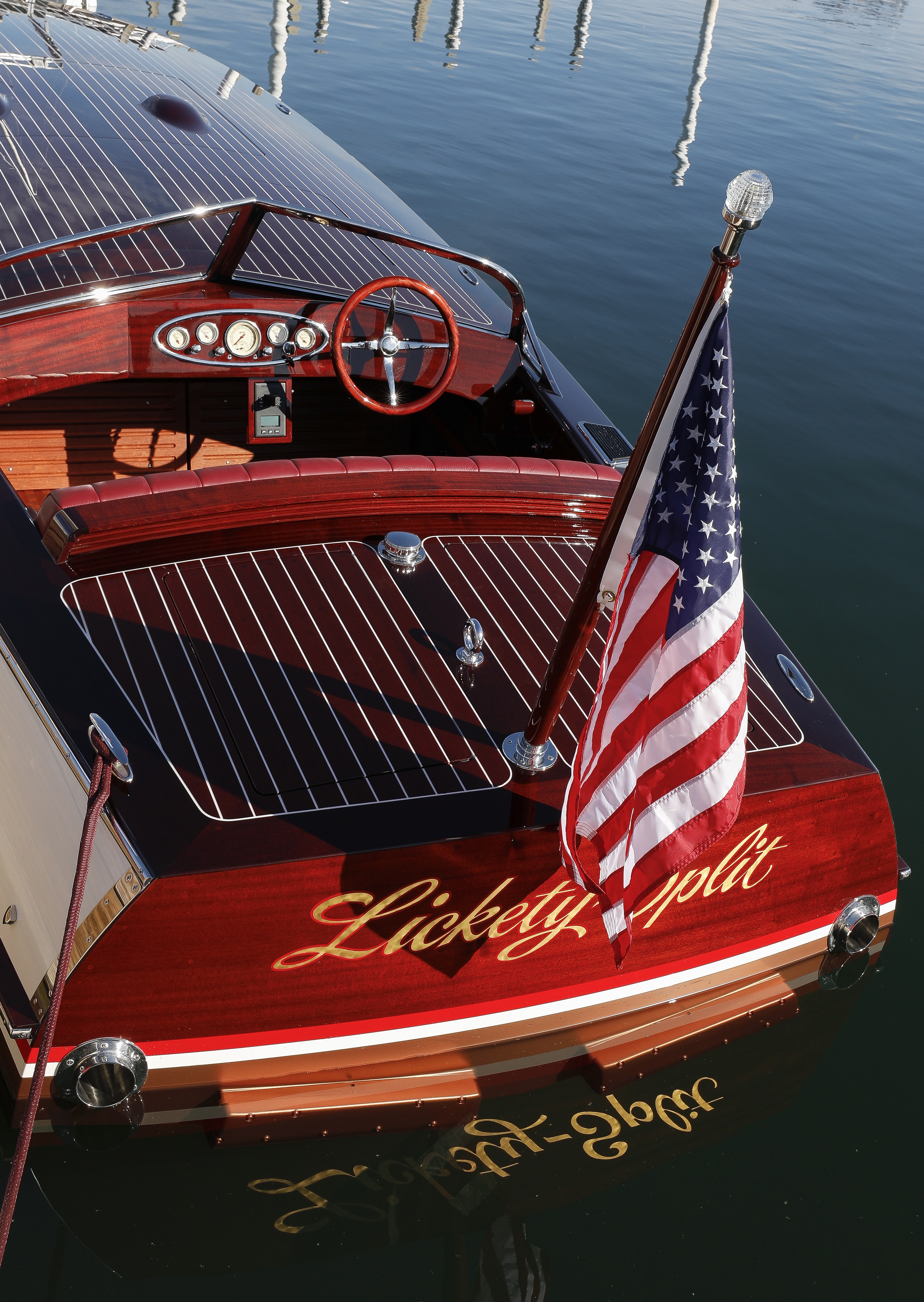 Through his firm Hacker-Craft, he and his craftsmen transformed mahogany into some of the most famous powerboats of the era. Magnificent runabouts, "gentlemen's racers," and commuter boats from Hacker, Chris-Craft, Grand Craft, and other builders transformed rivers and lakes into busy thoroughfares. However, the huge amount of time and effort required for their manufacture meant only the most affluent could pay the price of access to the water.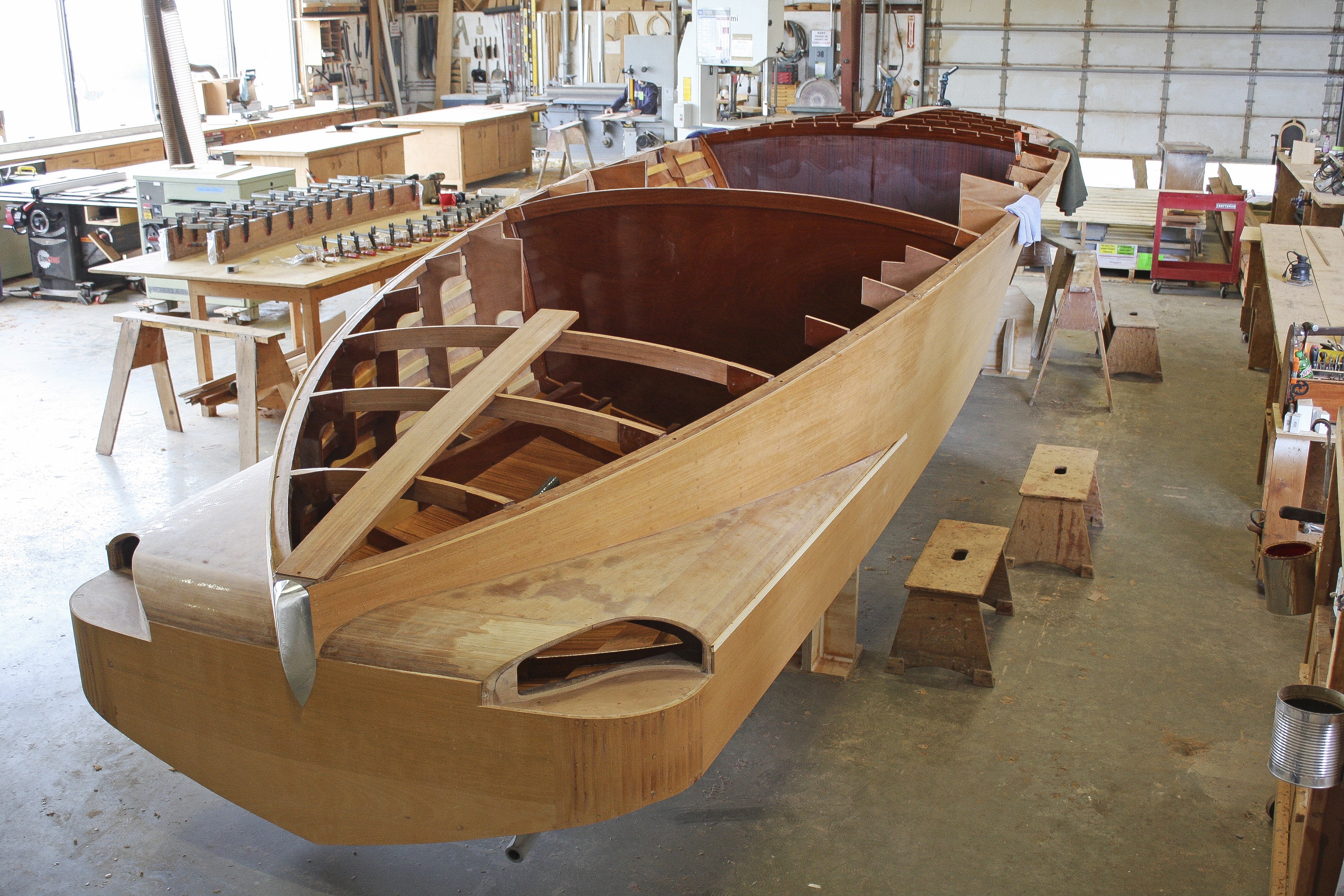 Just as Henry Ford's assembly line reinvented the process of building cars, so too did the widespread acceptance of fiberglass revolutionize boatbuilding. The relative ease of using fiberglass allowed for the mass production of boats built in much less time by less experienced workers, and thus, they were priced lower than their wood counterparts. The use of fiberglass also eliminated the issue of leaks, wood rot, and insect damage traditionally associated with wooden boats. Consumers and accountants were happy. By the 1970s, the majority of boatbuilders had switched to fiberglass.
However, the appeal of wood is far from dormant, with Hacker-Craft, Van Dam, Grand Craft, and other builders busily creating modern plank-on-frame wooden masterpieces. Their process involves cold-molding techniques first widely used in the construction of World War II aircraft. Epoxies are used to fill gaps in the wooden framework, add structural integrity, and provide a watertight seal. This creates hulls that don't leak and are essentially impervious to the elements, decay, and termites.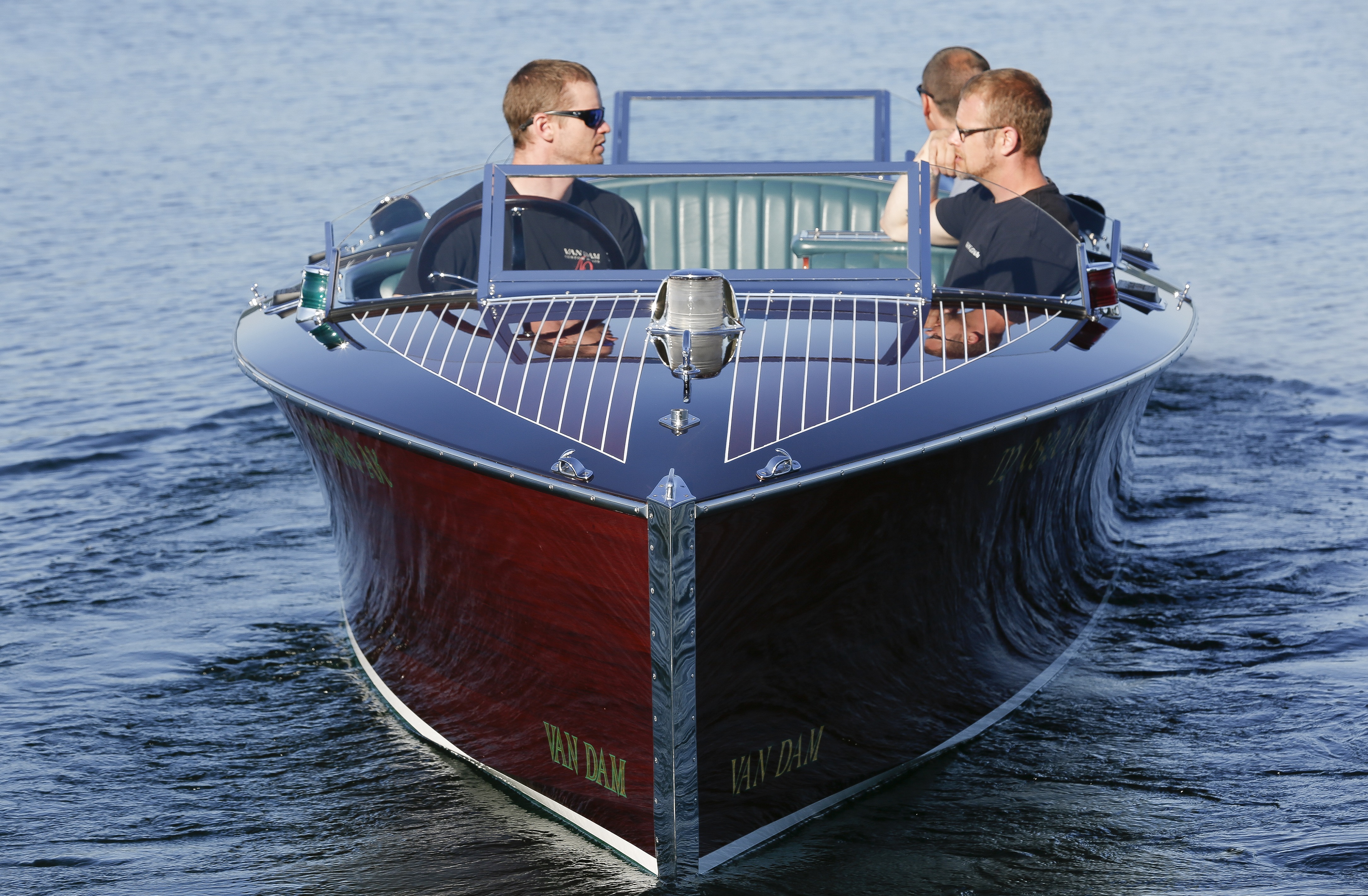 Equipped with modern electronics and powerful, reliable engines, these pleasure craft mirror all of the aesthetics associated with the classic age of boats; they are eminently practical yet stunning pieces of moving art.
Because the typical owner of a modern wooden boat has a strong sense of individuality, Van Dam Custom Boats takes the process a step further. Instead of replicating a Chris-Craft 22-foot Sportsman or other classic design, they work with their customers to create a truly bespoke, 100 percent custom wooden boat with a lifetime guarantee against rot or water entry that integrates practical features in an unobtrusive manner.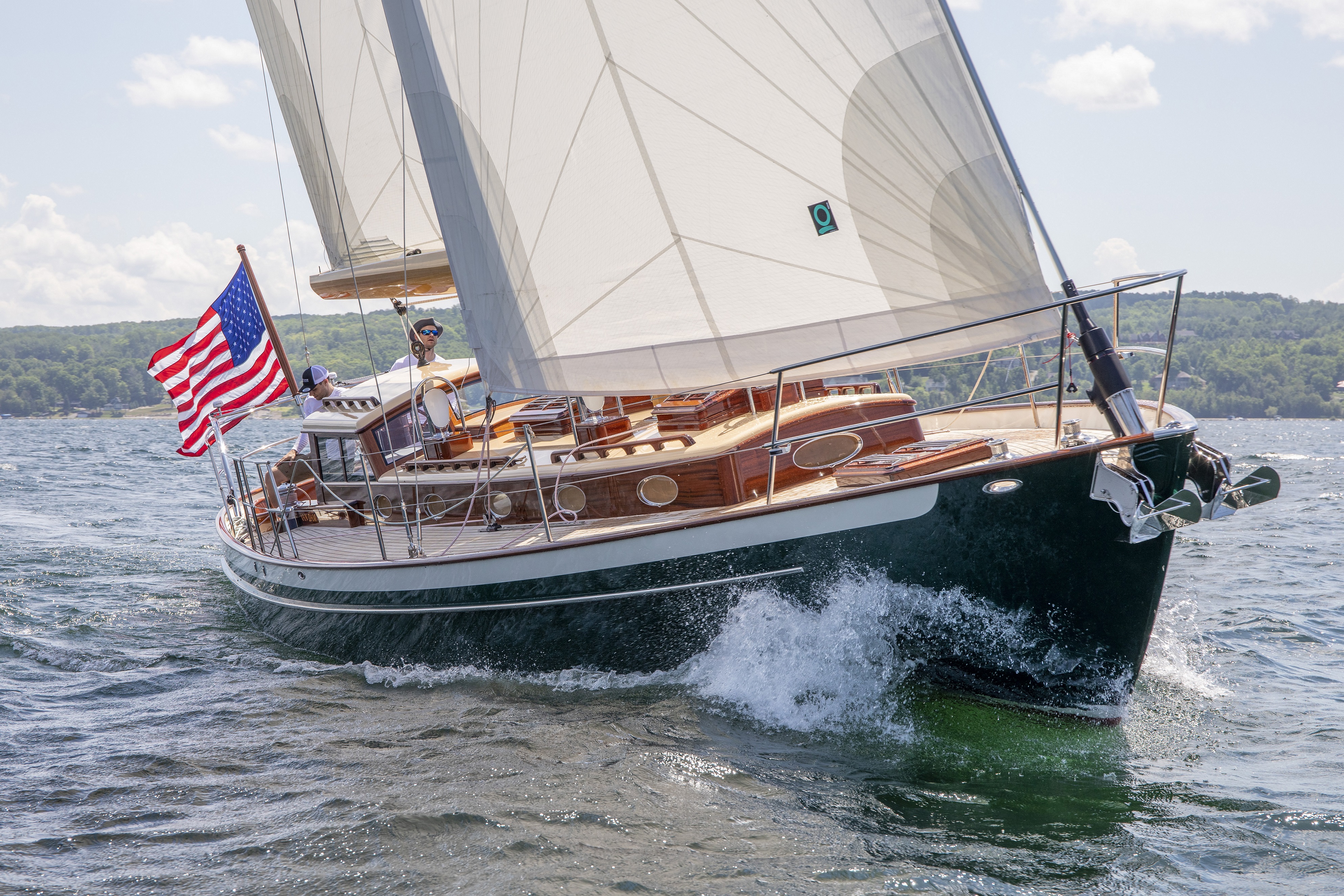 An example is bow thrusters. Unheard of when Hacker was creating a design, they're invaluable when maneuvering into tight docks. Rather than offering a line of models that may differ only in color or interior appointments, each Van Dam boat is one-of-a-kind, perfectly embodying its owner's vision.
Schools such as the Wooden Boat Building Program at The Landing School, the Northwest School of Wooden Boatbuilding, and Great Lakes Boatbuilding School offer programs to educate a new generation of artisan boatbuilders, thereby preventing the old ways from fading into history.
This is a great thing, as the demand for these floating marvels shows no signs of abating.