Farmers Gift Their Land to Village Community in India
September 19, 2013 12:51 pm Last Updated: September 19, 2013 12:51 pm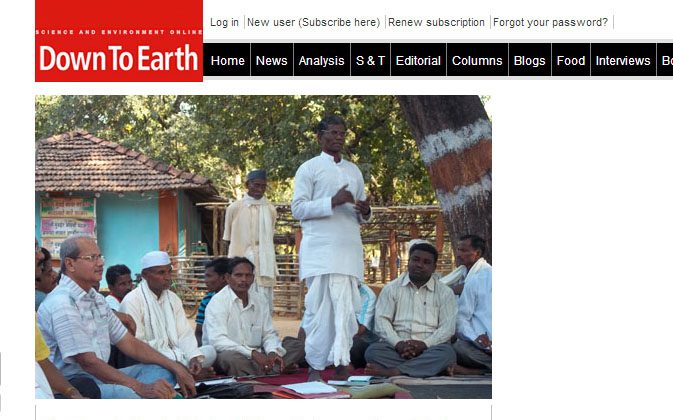 Residents of a small Indian village have donated their entire agricultural land to the local self-government body (the Gram Sabha) in order to unite the village as one family and do away with private ownership of land.
According to a report in the Down to Earth magazine, the gram sabha of the village Mendha Lekha in Gadchiroli district of Maharashtra has now become the legal owner of 200 hectare (2,000,000 square meters) of land originally belonging to 52 families in the village. The village has donated the land under the Maharashtra Gram Dan Act that came into existence in 1964.
"With the decision of gram dan, the entire village has now become a single family," Devaji Tofa, community leader from Mendha Lekha, told Down To Earth magazine.
"Earlier the gram sabha was taking decisions on community resources like forests, water, and our stone-chip mine, but now agricultural land has also become a community resource, so that we can take all decisions together."
Tofa said in the report that the villagers do not see land as property or something to be owned by individuals, rather they see it as "a community resource." "The modern concept of private ownership has done a lot of damage to communities," he said. "With private ownership, people tend to get selfish and isolated."
The report mentioned that the step was taken at a meeting on September 3, in which the entire gram sabha unanimously passed a resolution to donate their. Villagers say that the step was taken with a view to strenghten the village and undoing the adverse affects of private ownership of land, which eventually harm farmers and land-dependent communities.
Yet another activist and a follower of Mahatma Gandhi and Bhave, Parag Cholkar, said in the report that under the provisions of the Act, the land-owning farmers in a village are required to donate 75 percent of their land to the gram sabha, which becomes the legal owner. Mendha Lekha residents have have gone one step further and donated 100 percent land to the gram sabha.