In Southeast Asia's natural forests, 40 percent of species have less than 10 percent of their habitats protected from future development, according to a Duke University-led study published this month.
The study newly identified more than 200 species as being at high risk of extinction, including 147 amphibian species, 42 mammal species, and 28 bird species.
Binbin Li, a doctoral student at Duke's Nicholas School of the Environment, who led the study said in a press release: "More than 56 percent of the world's rubber and 39 percent of its palm oil are now produced in Southeast Asia, much of it on land that formerly was natural forest. Compared to the lush and diverse natural forest, few species can thrive in these green deserts."
Rubber is native to the Amazon basin, but was imported to Asia in the 19th century. Global cultivation increased about one third from 2003 to 2013, mostly to provide rubber for automobile tires, reported the Yale University publication Environment 360. However, with a decline in sales to China, one of the largest purchasers of rubber for tires, rubber production has fallen, according to a 2016 market report by ReportBuyer.
Some of the problems that come with cultivation of rubber include water depletion (rubber trees' deep roots suck up subsoil water more quickly than rainforest trees), soil erosion (because the trees are often planted on hillsides in monocultures, leaving topsoil exposed), and altered river PH levels (due to soil washing into rivers).
Oil palms are native to Africa and were brought to Southeast Asia in the mid-20th century. An increased use of palm oil in snack foods and cosmetics has led to a boost in cultivation, and concommitant deforestation.
Along with environmental concerns come social concerns.
"The massive expansion of the palm oil industry has restricted indigenous farming areas, exacerbating not only the biodiversity crisis, but also undermining the subsistence means of traditional food systems with long-term sociocultural consequences. Smallholders and farmers are trapped in exploitative industrial relationships in partnership schemes and agreements, and suffer from substandard wages," according to a paper titled "The Political Ecology of the Indonesian Palm Oil Industry," by Norman  Jiwan, executive director of Transformation for Justice Indonesia.
Organizations, such as the Roundtable for Sustainable Palm Oil (RSPO), are helping make the industry more sustainable so the people of Southeast Asia who depend on it for their livelihood can continue to do so without harming the environment and their future security.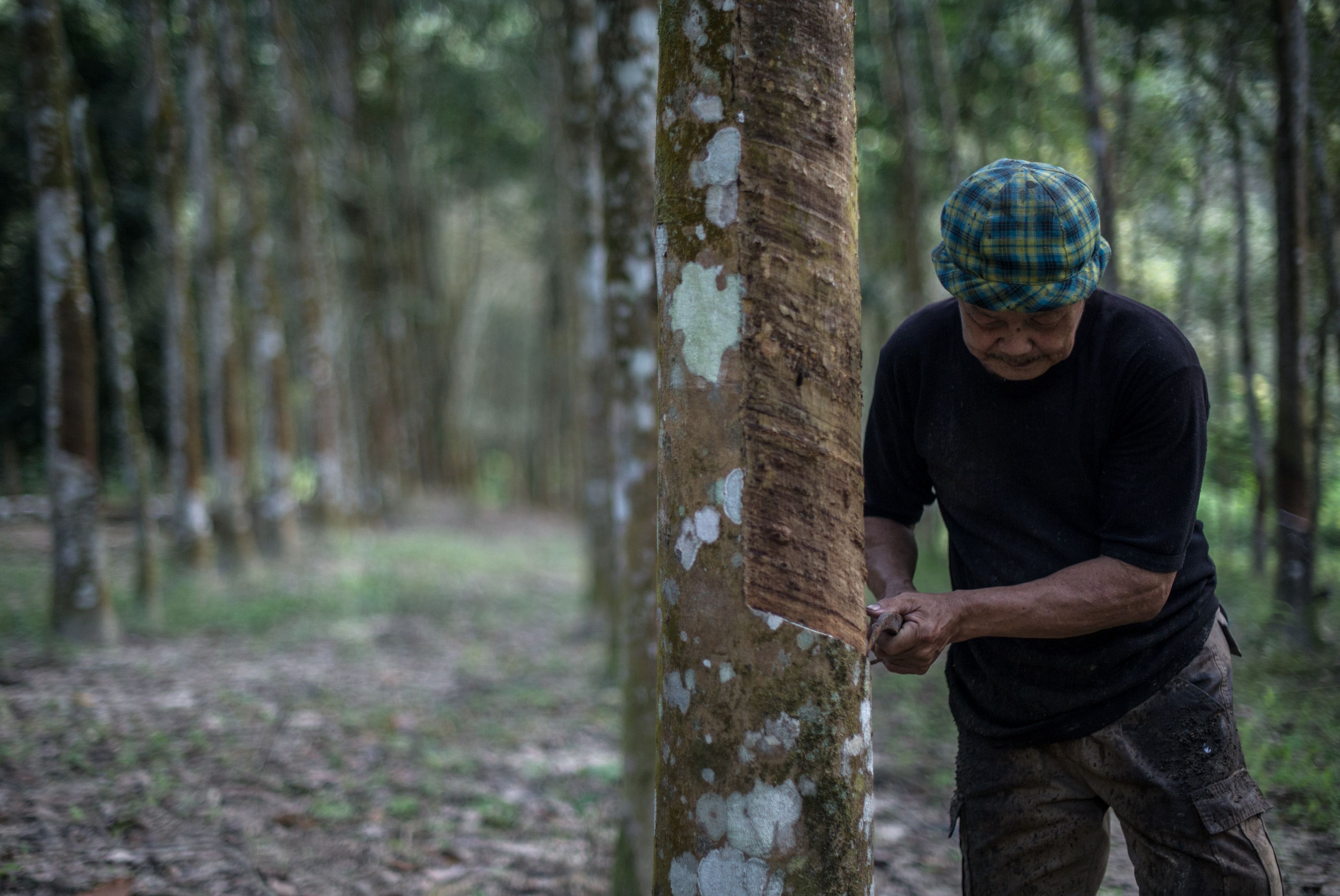 Consumers can find an RSPO sticker on some foods and other products containing palm oil produced with minimal environmental impact.
Conservation efforts in the region have included reconverting under-performing rubber plantations back to natural forest, diversifying by mixing other crops in with rubber trees or oil palms, and planting trees along streambeds to prevent erosion.
Remote-sensing technologies helped the Duke researchers better identify conservation priorities. "Without access to the new and frequently updated information remote sensing provides, between 20 percent and 40 percent of our current conservation priority areas could turn out to be a waste of effort because there are no forests, or natural forests, in them," said study co-author Stuart L. Pimm, a conservation ecology professor at Duke.
The study was published in the journal PLOS ONE.
Follow @EpochEnviro on Twitter.