UPDATE: Steven Williams pleads no-contest to second-degree murder charge; gets 35 years behind bars. In the plea deal, agrees to show authorities where he disposed of her body. Full article here.
30-year-old Steven Williams, the ex-husband of missing Air Force veteran and nurse, Tricia Todd, 30, has confessed to her killing and body disposal.
Williams came clean of his crime on May 24—after previously passing a polygraph and clearing several lengthy and detailed interviews early in the investigation, according to a press conference held by Martin County Sheriff William Snyder, via NBC News.
Snyder said Todd's remains have not yet been located.
Todd, who has been missing since April 27, worked as a nurse and was scheduled to pick their 2-year-old daughter, Faith, at 10 a.m. but failed to show.
A photo, made public just a few days after her disappearance by the Martin County Sheriff's Office, shows the Air Force veteran, mother, and nurse in her last known location—a Publix grocery store in Hobe Sound, Fla.
The footage shows Todd smiling and speaking with a grocery store clerk on April 26, the day she was last seen.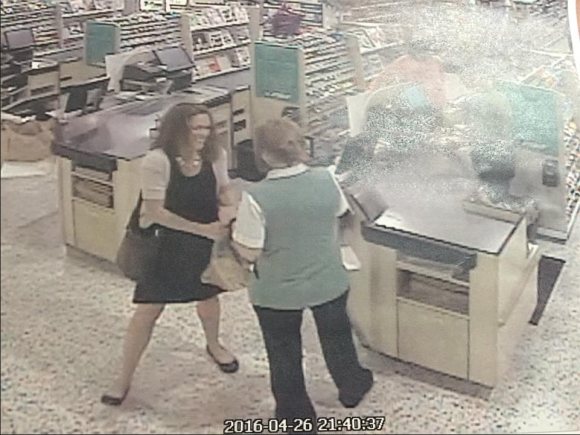 Just hours after being notified, police located her car by a neighbor's home. The car contained her purse and keys (which were still in the ignition)—but no cellphone or wallet.
A five mile-radius search via ATV's and air support in nearby state parks, around Todd's home, and area beaches where Tricia was known to take early morning walks, turned up nothing.
In a prior press conference, Snyder ruled out Todd's ex-husband as a suspect, and said there's "no physical evidence or witness testimony links Todd's ex-husband with her disappearance. Williams voluntarily took a polygraph and nothing indicates he was involved or has any information."
Williams is being held without bond at the Martin County Jail, and has been charged with second-degree murder as well as child neglect, according to Snyder.
"We will continue our efforts to find Tricia's remains, so that her friends and family may find a small measure of peace and heal," the Martin County Sheriff's Office said in a statement.