A dog survived a steak knife being plunged two inches deep into his skull when he growled at a gangster while out for a lunchtime stroll with his master.
Duke, a 4-year-old German Shepherd, appeared none the worse for wear as he excitedly greeted his owner just two days later, in touching moment recorded by staff at the animal welfare center where his life had been saved.

The knife missed his brain by about an inch, but cracked his skull, according to local reports in Cape Town South Africa, which said he had been attacked by a "skollie"—the local word for gangster.
Duke has been raised by his owner, Gino Wentzel (spelled in some reports as Wensel) since he was a little puppy.
They were going for their daily walk in the suburbs of Cape Town on Feb. 5, Wentzel told the Daily Voice.
"We were in a lane when we came face to face with this gangster. Duke growled at him because he could sense that he is a dangerous person."
"The gangster took out a knife and stabbed my dog in the head."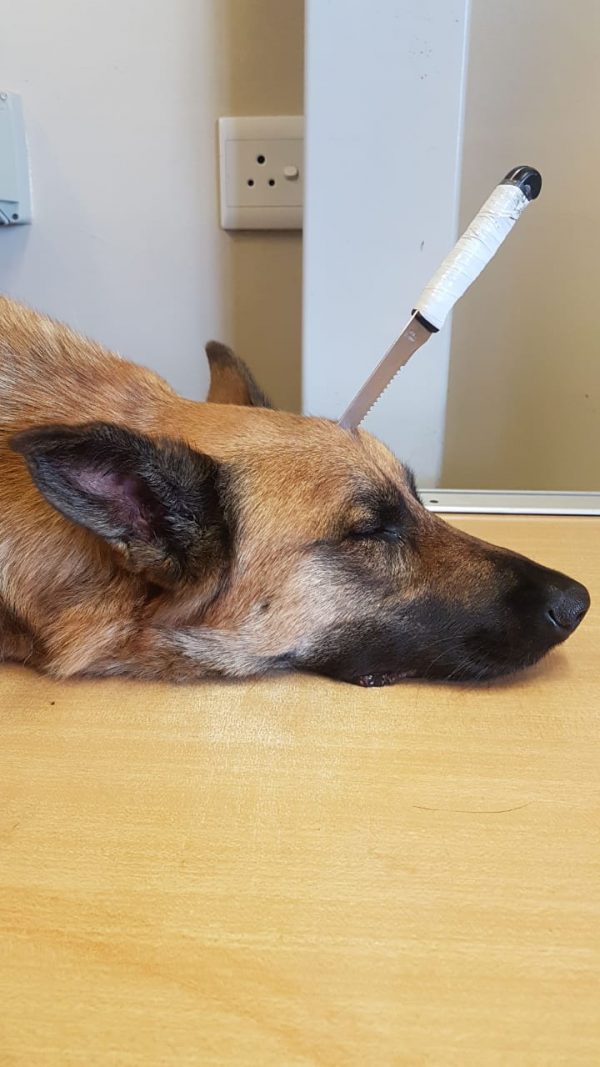 The man and the dog both panicked. After running for a few yards with the knife stuck in his head, the dog collapsed.
Wentzel called a friend and they rushed to the Animal Welfare Society (AWS).
"Seconds seemed like hours and with Duke lapsing in and out of consciousness our veterinarian very quickly concluded that if we were to save him the knife needed to be extracted urgently," said a statement from the AWS.
"Duke was placed on a stretcher, given sedation and pain relief and wheeled into the x-ray room where the team stood by to x-ray his head in order to see what damage the knife had caused, exactly where it was lodged, and how to safely remove it without causing any further damage."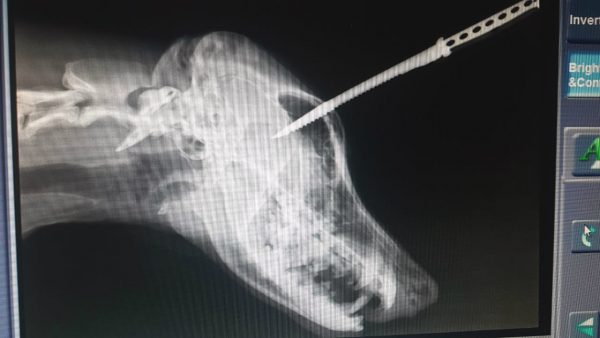 "The image appeared on the screen and everyone crowded around it hoping and praying that he could be saved."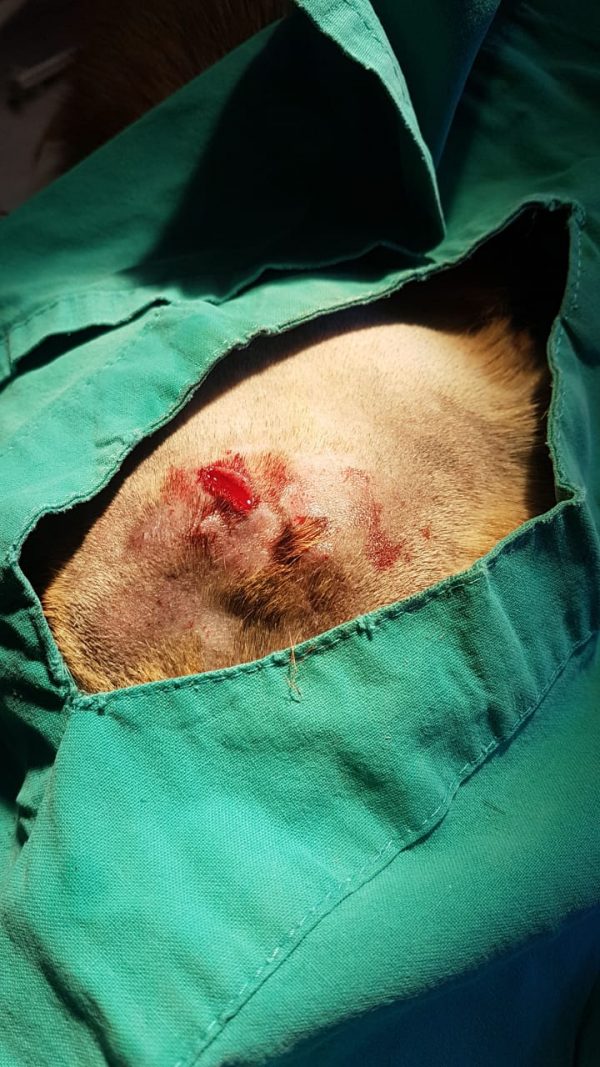 "Our veterinarian was able to safely remove the knife and much to everyone, especially Gino's, relief announced that Duke would be very sore but fine.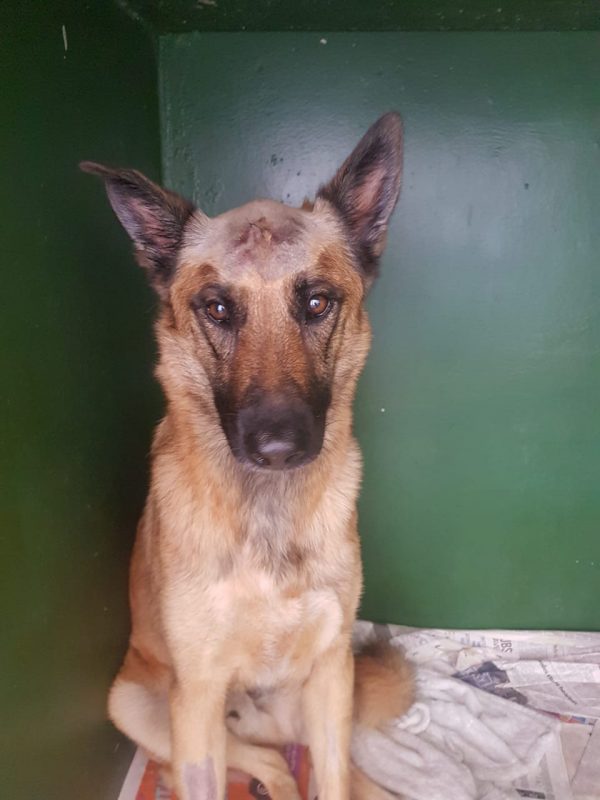 Staff at the welfare center said that Wentzel was shaking and trembling when he first brought the dog in.
The wrote: "it was patently obvious to everyone that the special bond that this pair shared was something worth making every effort for."
That bond could be seen in a video they released of the moment the two were reunited, two days after Duke's brush with death.
Wentzel believes that the man stabbed Duke out of fear, thinking he would bite him, reported Cape Times.
"He (Duke) is just like that, he was excited for him, walking and running towards the guy. The guy thought he wanted to bite him, he looked scared and I think it was a nervous reaction."
Gino Wentzel told Cape Times he was not angry at the man who stabbed his dog.
"Duke wasn't bleeding, he was going on after it happened and the leash came off his neck and I had to run after him. He stopped in front of a school and he was looking for me."