Dick Smith Foods will close down due to their declining sales over the past 16 years.
On July 26, Smith announced on his website that Dick Smith Foods will close. He also released the announcement in a letter online (pdf). He began his letter by thanking Coles, Woolworths, and Metcash for supporting his products and saying that he did everything he could to get his costs down and kept staffing at a minimum.
"The driving force of our closure, however, is Aldi," wrote Smith.
"It is quite clear that they can't sell at lower prices and be the most profitable chain unless there is something else to their formula. There is, and it is simple–sack Australians (or don't employ them in the first place) and don't share the wealth."
In response to Smith's letter, the CEO of Aldi Australia, Tom Daunt, replied on Aldi Unpacked, attributing the success of Aldi to their "carefully selected range" of products and their "optimisation of the discount principle." Applying the discount principle is a way of comparing the value of money today with the depreciating value of money in the future.
Supermarket prices have reduced due to Aldi's influence in the grocery sector, which has benefited Australian customers. It is estimated that Australians save approximately more than $1.5 billion a year, allowing Australians to spend their money in other areas of the economy such as bills, holidays, education, and other necessary expenses, said Daunt.
The Germany-based store's winning formula involves a Just-In-Time production that increases profit by reducing cost by only ordering what is needed for the next day instead of buying products in vast quantities and storing them for weeks or months. In addition, potential sales can be lost by keeping products in storage as it takes up extra space, leaving no room for products that can be sold now.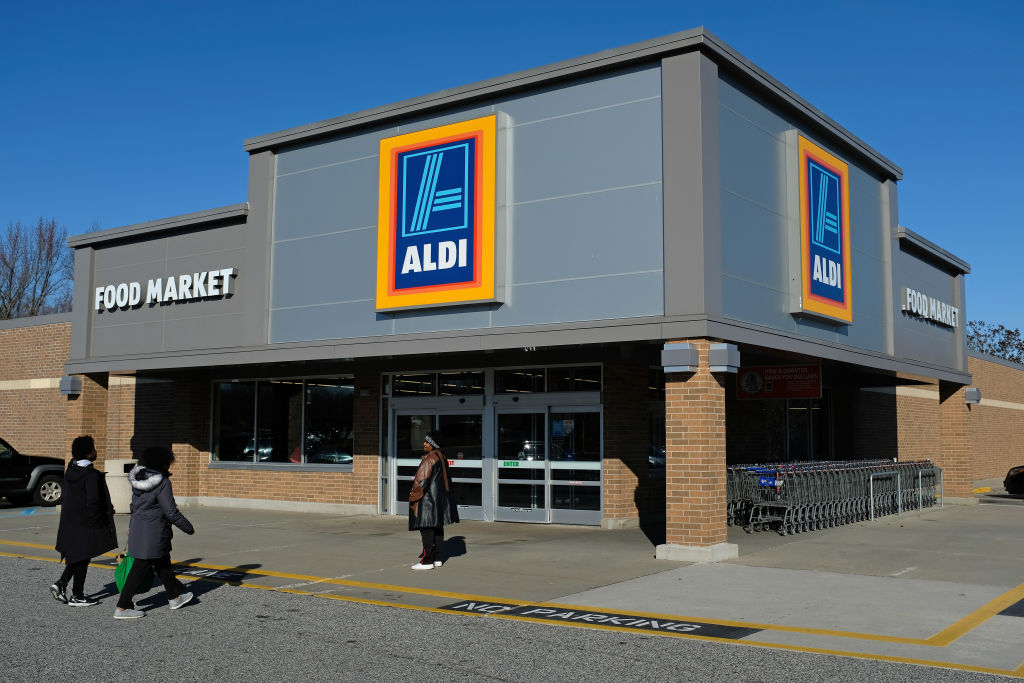 Smith says that Aldi is able to sell things so cheaply because they are taking advantage of developing countries, calling it "extreme capitalism." Smith used the example of Aldi sourcing their peanuts from Argentina instead of Queensland.
However, in 2015 an Aldi spokesperson told SmartCompany that an independent audit has confirmed that the products sourced are mostly from Australia.
"Independent audits have confirmed 100% of Aldi's eggs, bread, fresh meat and fresh poultry products are Australian made, 93% of Aldi's fresh dairy products are Australian made, [and] 91% of Aldi's fresh fruit and vegetables are Australian grown," said the spokesperson.
According to Australian Food News, Aldi made a statement to them in 2017 saying that they will improve their sustainable supplier relationships that will bring high quality and competitively priced groceries. They also said that 91% of Aldi Australia's fruit and vegetables are Australian grown and are only sourced from overseas when a local source isn't available.
Suppliers have spoken out about their experiences with other supermarket retailers. According to BusinessDay, they prefer Aldi because it pays invoices faster and is easier to deal with, Sydney Morning Herald reported.