Democratic candidates debated their plans for the country in Detroit during the first round of debates on July 30, but amid the socialist policy plans, a few Democrats drew a line to distance themselves from the progressives.
The leading progressives, Senators Bernie Sanders (I-Vt.) and Elizabeth Warren (D-Mass.), were center-stage. Around them were eight other candidates, including John Delaney and Tim Ryan—both candidates that see no hope in winning the presidency with radical proposals.

But according to Rich Valdes—political commentator, radio host, and associate director for the Mark Levin Show—this is expected.
"Traditionally you still have a lot of baby boomers out there that I think identify as the JFK Democrat," said Valdes in an interview with The Epoch Times. "They feel disenfranchised by the Democratic Party, that with these debates, and with the rhetoric, and the "Squad," and all of these things that are going on—[they] feel that they've been abandoned."
To select a few, candidates proposed Medicare-for-all, a Wealth Tax, and the decriminalization of illegal border crossings. Under Sanders's Medicare for All, taxpayers would cover the health insurance of illegal immigrants; Warren's Wealth tax would have the wealthy pay handsomely for public services.
Candidates such as Delaney and Ryan, however, seem hopeful running as Democrats. And in response to the enthusiasm for these socialist policies, they took the little airtime they got to address what they called fiction, or the "impossible."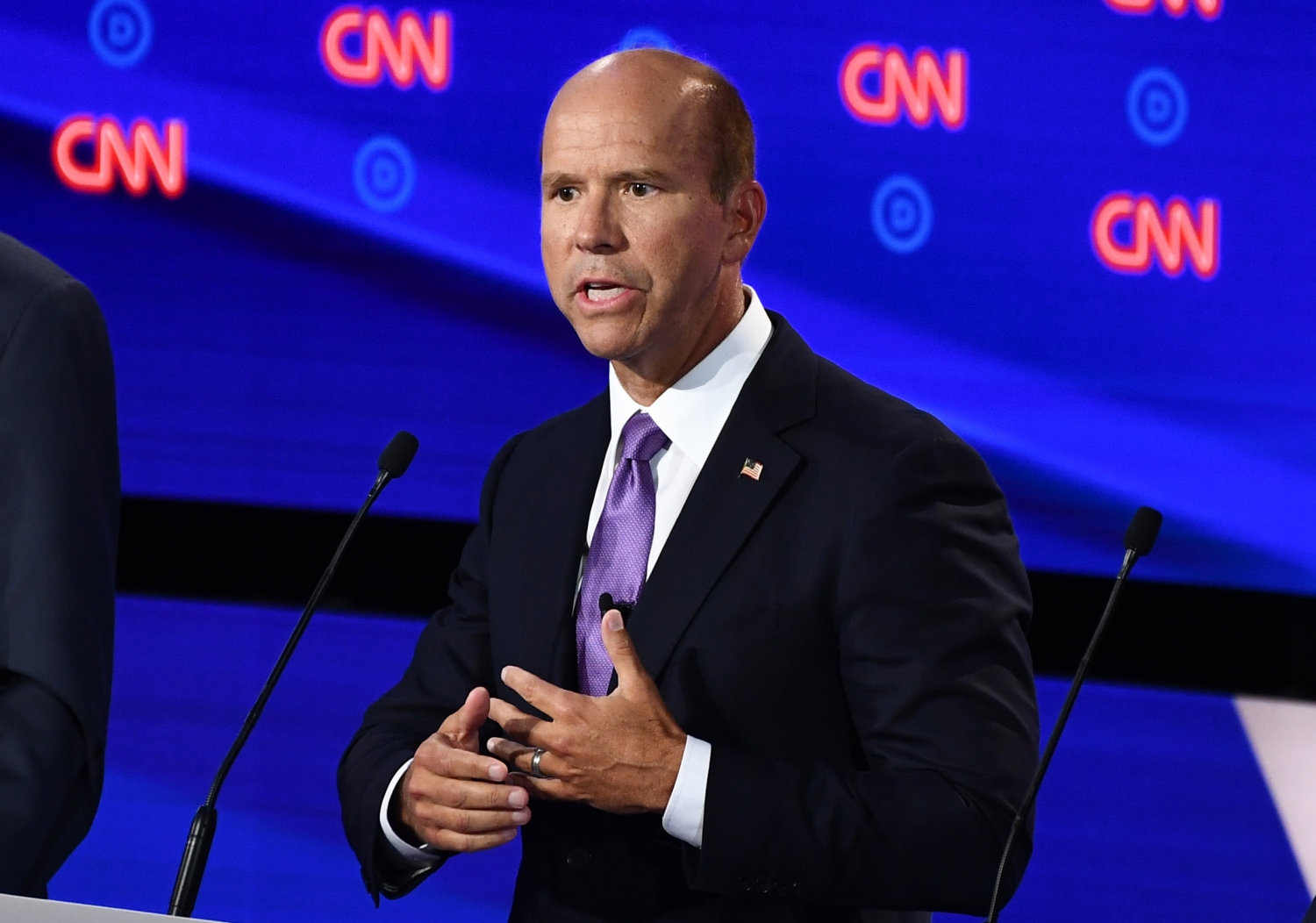 "I think Democrats win when we run on real solutions—not impossible promises—when we work on things that are workable, not fairy tale economics," said Delaney.
Although Delaney opposes Sanders's universal health care plan, he has proposed his own. On top of that, Delaney has also cosponsored the Assault Weapons Ban Act, which would ban the AR-15, he supports red flag laws, he "pledges to protect federal funding for Planned Parenthood," and he plans to rejoin the Paris Climate Accord if elected.
Little Interest for Radical Changes
Valdes said he does not think that Americans, for the most part, want what the progressives are offering: "They rejected it in 2016, and I think they'll likely reject it in 2020."
A recent Marist Poll shows that over 60 percent of people believe that decriminalizing border-crossings and eliminating private insurance for Americans is a "bad idea"—positions both defended by the senators. The same can be said with the universal basic monthly income proposed by Democratic candidate Andrew Yang—a "bad idea" to over 60 percent of voters.
So why defend and push for socialism when the prospects are no good? Valdes said they are building their base.
"This is the first year that we'll have the [most] 18 to 39-year-old voters that we've ever had. I think this is why they are trying to push these ideas," he said.

The Pew Research Center reported that Generation Z and Millennials will make up 37 percent of the electorate. And according to a poll conducted by Axios, these two groups are embracing socialism, with a total of 73 percent in support of universal health care and 67 percent in support of  tuition-free college.
"Historically, we've seen these things before, accompanied by acts of force—like Lenin and Stalin, etc.—but the ideas are the same," said Valdes. "These are communist-light ideas that they are trying to infuse in the American mainstream."
Correction: A previous version of this article incorrectly named a Democratic candidate. The name of the 2020 candidate who has proposed universal basic monthly income is Andrew Yang.