Since 2009, senior military official Fang Fenghui was in charge of orchestrating China's grand military parades, a mighty show of the country's defense powers. That year, notably, was the 60th anniversary of the Chinese Communist Party seizing power.
However, this high-ranking official met his downfall on Jan. 9, when the Chinese regime announced that Fang will be prosecuted for bribery.
Fang was a member of the powerful Central Military Commission (CMC), the Party organ that oversees the military, and served as the chief of staff of a new department formed in 2016 combining the CMC and the army's joint staff department.
He frequently made public appearances with visiting foreign defense officials and accompanied Chinese leader Xi Jinping to the United States on his first meeting with President Trump in April. Some observers predicted that he would be a contender for the vice chairman position of the CMC.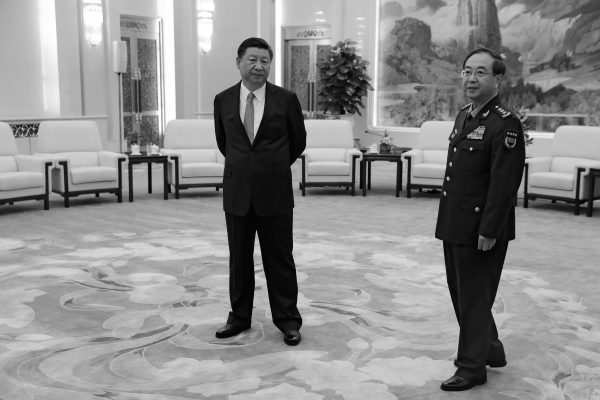 But there were signs of trouble when he disappeared from the public for 141 days in August 2017, according to Hubei Daily, a Chinese newspaper. He was also abruptly replaced from his chief of staff position in August 2017, with his successor appearing in Tajikistan for an event instead.
The official announcement did not elaborate on Fang's crimes, but if one looks at Fang's history, there are hints that the move may relate to ongoing factional warfare within the Party.
Fang was a subordinate of Guo Boxiong, once China's highest-ranked military official, who gained power through loyalty to former Party leader Jiang Zemin. Guo enabled Jiang to control the military from behind the curtains, long after Jiang formally stepped down from the Party leadership position.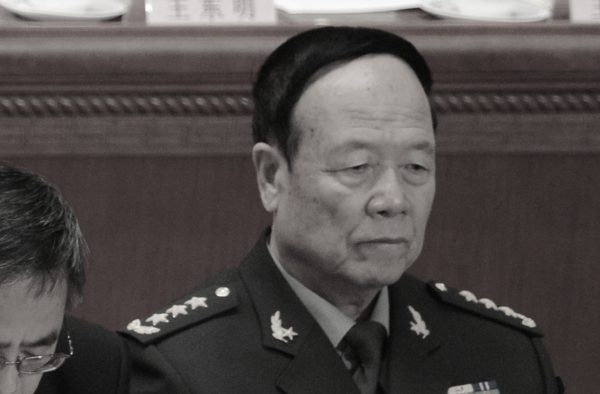 Fang was an officer under Guo when the latter was commander of the Lanzhou City military district during the late 1990s. Then, Guo promoted Fang through the ranks when he served as vice chairman of the CMC. Observers have noted that they hail from the same hometown of Xianyang City, Shaanxi Province, and this may have helped cement their bonds.
In July 2016, Guo was sentenced to life imprisonment on corruption charges. Xi Jinping had been cleaning house within the military to purge any remaining influences of Jiang and his faction. Fang may have been punished for siding with the wrong team.
According to overseas Chinese media, Fang was being investigated by the Party's anti-corruption agency at the same time as Zhang Yang, another senior military official with ties to Guo Boxiong. Zhang committed suicide in November while being probed.
Fang and Zhang were old colleagues when they were stationed in Guangzhou, a metropolis on the country's southern coast.
Epoch Times political commentator Zhou Xiaohui said that Fang's being charged with accepting bribes was to be expected: high-ranking military officers are known to regularly accept cash and gift bribes from their underlings, and in return dispense promotions and other benefits. Yet, Zhou noted, "given Fang's position in the military, the number of higher-ranking officers he could have bribed is extremely small."
Zhou added: "Then-serving CMC vice chairs Guo Boxiong and Xu Caihou, both confidants of Jiang Zemin, are the two most likely candidates."
Reuters and Xu Ming'er and Fang Xiao of The Epoch Times contributed to this report.