China's New People's Party President Imprisoned for 12 Hours
March 19, 2008 12:00 am Last Updated: March 19, 2008 12:00 am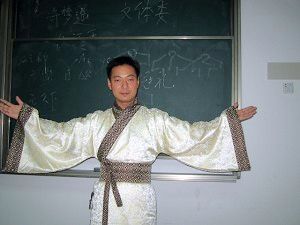 Guo Quan, famous Chinese human rights activist and the acting chairman of the Chinese New People's Party (CNPP), was arrested for interrogation by police on the morning of March 16 in Nanjing City, Jiangsu Province. He was released at around 6 p.m. after 12 hours of detention.
"At about 3 a.m. this morning, around 20 policemen from the Hanzhong police station came to my house and claimed that they wanted to take me in for investigation," recalls Guo. "I told them that I was not up yet and politely asked them to come over later in the day. Then they began to bang and smash at my door for two hours in an attempt to get it open, but they did not succeed. Finally around 5 a.m. I opened the door and joined them."
After the policemen took Guo away, they searched his house and confiscated all of his human rights information and two notebook computers. Local police has confiscated a total of five computers.
Guo said that the Provincial Public Security Bureau was behind his arrest, but the Hanzhong police who arrested him did not reveal their identity. During his detention, Guo underwent three hours of interrogation. He was interrogated about the operation of the CNPP.
Guo to date has not suffered any bodily harm.