BEIJING—China's worst coronavirus outbreak since the start of the pandemic a year-and-a-half ago escalated Wednesday with more cases around the country, the sealing-off of one city, and the punishment of its local leaders.
The country is now on high alert as an outbreak of cases connected to the international airport in the eastern city of Nanjing, Jiangsu province, affected at least 17 provinces. China reported on Wednesday the most new locally transmitted COVID-19 cases since January. The exact number of new cases is not known since the Chinese regime routinely suppresses or alters information.
In Wuhan, the central city where the first cases of COVID-19 were identified in late 2019, mass testing has shown some of its newly reported cases have a high degree of similarity to cases discovered in Jiangsu province. Those cases have been identified as being caused by the Delta variant that first was identified in India.
Meanwhile, another COVID-19 hotspot was emerging in the city of Zhangjiajie, near a scenic area famous for sandstone cliffs, caves, forests, and waterfalls that inspired the on-screen landscape in the "Avatar" films.
The city ordered residential communities sealed Sunday, preventing people from leaving their homes. In a subsequent order on Tuesday, officials said no one, whether tourist or resident, could leave the city.
The city government's Communist Party disciplinary committee on Wednesday issued a list of local officials who "had a negative impact" on pandemic prevention and control work who would be punished.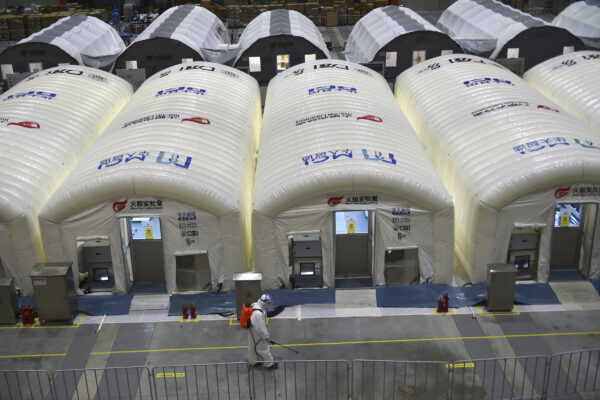 Individual cases linked to Zhangjiajie's outbreak have spread to at least five provinces, according to the Shanghai regime-owned newspaper the Paper.
After announcing last week that they were suspending issuance of passports for travelers except for those with an urgent need, officials at the National Immigration Administration reiterated the message again on Wednesday at a press briefing.
Epoch Times staff contributed to this report