China has refused to condemn Russia's invasion of Ukraine, saying the regime won't rush to conclusions, and instead accused the United States of inflaming the possibility of war in the region.
During a tense press briefing on Feb. 24 that ran for more than 90 minutes, China's foreign ministry spokesperson Hua Chunying skirted a half-dozen questions about whether Beijing would consider Russia's assault on Ukraine an invasion.
She reiterated the regime's call for "all sides to exercise restraint and prevent the situation from getting out of control." While the "current state of affairs is not what we would hope to see," the parties concerned should "give peace a chance" and ease the tension through conflicts, she said.
Hua said that China isn't directly involved in the conflict and has been acting responsibly by urging de-escalation.
"Why are you obsessed with China's condemnation?" she asked a reporter at one point, and to another, who persisted with the same question, she blamed Washington for "hyping up war" and sending ammunition to Ukraine—a charge that the United States has denied. Russia, she said, has stated that "its armed forces will not conduct any missile or artillery strikes on any Ukrainian city."
"To make a suggestion, you may go ask the U.S.: They started the fire and fanned the flame, how are they going to put out the fire now?"
China's customs bureau on Feb. 24 also approved imports of Russian wheat. Hua told reporters that the country "will continue to carry out normal trade cooperation with Russia and Ukraine in the spirit of mutual respect, equality, and mutual benefit."
China is now the only major country that hasn't formally condemned Russia's broad attack, which took place shortly after Russian leader Vladimir Putin declared a "special military operation" against Ukraine. The Biden administration has called the action "unprovoked and unjustified attack," while the European Union (EU) said it's mulling the "harshest" sanctions ever on Russia.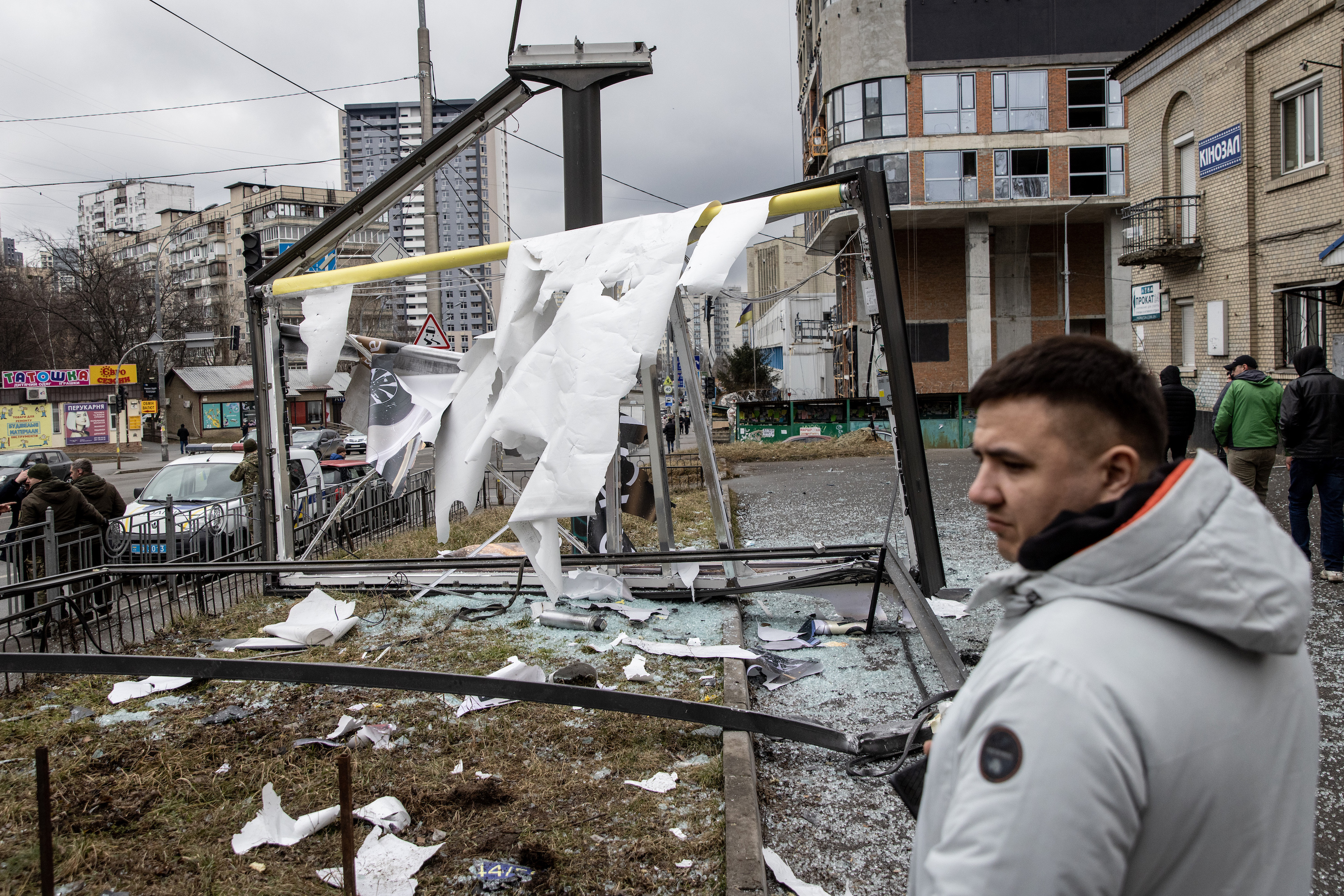 "These are among the darkest hours of Europe since the Second World War," EU foreign affairs chief Josep Borrell said.
Meanwhile, Beijing is apparently following a different road map.
An accidentally released Chinese state media guideline from earlier this week shows that the staff was told to avoid posting any content that may seem unflattering to Russia or partial to the West. A former editor for Chinese state media Xinhua further advised China to "back Russia morally and emotionally," and balance relations well with all parties to maximize Chinese interests.
China's embassy in Ukraine told citizens to stay home and display a Chinese flag in or on their vehicles if they travel.
Also on Feb. 24, Foreign Minister Wang Yi held a call with Russian counterpart Sergey Lavrov, saying that "China always respects all countries' sovereignty and territorial integrity."
Sticking to Beijing's position, Wang said they "see a complex and unique historical context on the Ukraine issue, and understand Russia's legitimate concerns on security issues."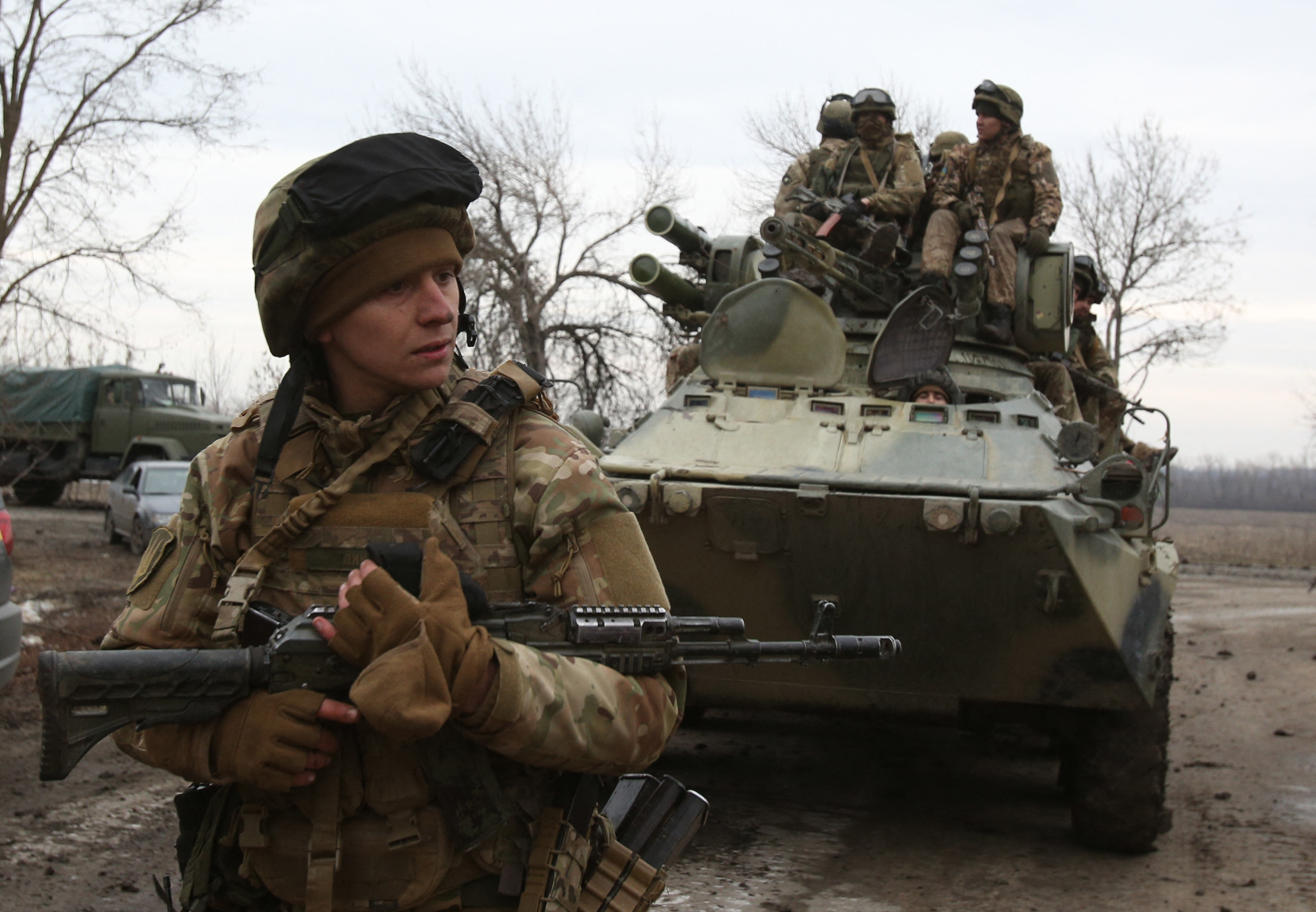 The regime has sought to deepen its relations with Russia. Earlier this month, Putin met with Chinese leader Xi Jinping in Beijing, in which both leaders declared a "no limits" strategic partnership that also included the signing of gas and oil contracts worth nearly $118 billion. Xi also voiced support for Russia's opposition to the expansion of NATO, the issue at the heart of the current crisis in Ukraine.
The growing ties between Beijing and Moscow sparked sharp criticism from State Department spokesperson Ned Price, who said the two countries are seeking a new world order.
"But this is an order that is and would be profoundly illiberal, an order that stands in contrast to the system that countries around the world … have built in the last seven decades," he said in a Feb. 23 news briefing.
Chinese state media, such as Xinhua and People's Daily, carefully avoided the word "invasion" in coverage on Feb. 24. One such exception was in references to the United States, which the media reports alleged has continued to promote "invasion" claims.