China is building a massive DNA database by collecting sensitive information from citizens in various regions of the country, triggering widespread alarm.
A Sept. 20 notice from police in the Guiqing district of Guilin, a city in the southern province of Guangxi, stated that authorities would be collecting blood samples from male residents in every neighborhood through Dec. 31. The move was "in accordance with a coordinated arrangement from higher departments," a screenshot of the document circulating online read.
The notice further said that the effort is part of the "public security's basic information work" to "improve the precision and controllability of population management," and the samples would be collected either by group or door-to-door.
The notice is just one of the most recent compulsory DNA collection initiatives, which critics of Chinese authorities say are a gross violation of privacy and serve to further the regime's plan to control the genetic makeup of its population.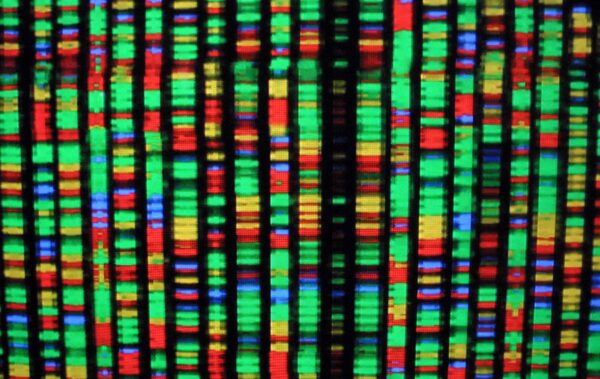 Nationwide Campaign
A July 29 post on the official website of the Haishu district of Ningbo City, Zhejiang Province, also announced that the local police there had begun DNA collection. The police went to rural villages and schools to promote the campaign.
On April 26, Hongta County police collected blood samples from male students in local middle and primary schools, according to Qinchu, a government-controlled news website.
Blood sample collection also took place in Shapu village in Anhui Province in January, according to local media reports. Documents obtained by Bitter Winter, a magazine focused on religious and human rights in China, also found similar programs in parts of Jiangxi, Shaanxi, and Fujian provinces over the past few months.
Government tender documents published online showed that more than a dozen provincial and regional police departments spent as much as 16 million yuan (about $2.26 million) on testing tools and other supplies for local DNA labs, DNA databases, or "Y-STR database" in the past half-year. Y-STR is DNA information passed down along the male descendants of families.
In September 2018, the Sui County government in Hubei Province announced a plan to establish a regional Y-STR DNA database to "enhance population control." The database will include information to cover at least five generations of a particular household. The DNA collection is set to complete by the end of 2019, according to authorities.
Steven Mosher, an expert in population control, president of U.S.-based think tank Population Research Institute, and an Epoch Times contributor, said the term "population control" has always had an "eugenics element."
The regime wants to ensure "quality births," Mosher told The Epoch Times, adding that one way to achieve that is by tracing "who is related to whom," so authorities can eliminate those carrying recessive genes that produce birth defects.
"With the advent of genetic testing, [this practice] is about to get a high-tech boost and become much more comprehensive," he said.
Mosher added that it makes sense for some Chinese authorities to target males, which studies have shown have a higher tendency to commit crimes.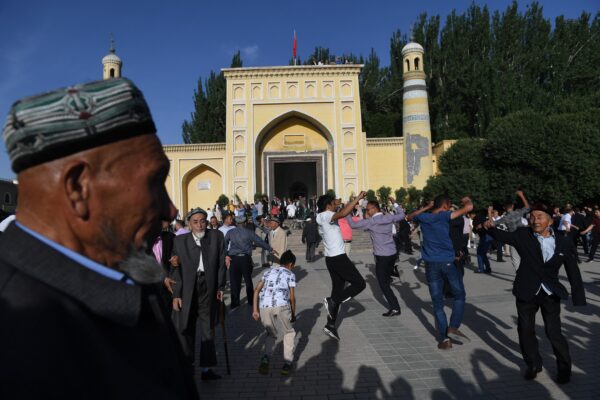 Expansion of Xinjiang Model
Authorities rolled out its first mass DNA collection program in China's northwestern region of Xinjiang, home to the largest number of Muslim minorities in the country.
In 2016, authorities in Xinjiang placed orders for DNA analysis equipment, which cost 80 million yuan ($11.23 million).
The regional government had been collecting biometric data such as blood type, fingerprints, iris scans, and voice samples, from all aged between 12 and 65, as part of the Chinese regime's suppression and surveillance of Uyghur Muslim residents, according to a 2017 Human Rights Watch report.
The Chinese government has subjected millions of Uyghur Muslims in the region to a vast surveillance system, which includes a dense network of cameras enhanced with facial recognition technology and artificial intelligence to monitor residents for any "suspicious behavior." Authorities have used the pretext of combating "extremism" to justify the surveillance.
The same surveillance methods are also being applied to dissidents and other religious minorities. On March 3, 2018, Li Wei, a Beijing-based activist, was taken from a hotel in Hangzhou to a police station, where authorities took his fingerprints and a saliva sample. A notice from the Zhejiang provincial police department said that such action was mandatory for all non-locals "with prior criminal records" who visit the area.
An underground church member from Shaanxi Province also recounted a similar experience to Bitter Winter, wherein plainclothes police forcibly pinned him down to collect his blood.
Rights Concerns
Officials have also used threats and deception to make residents comply with the DNA collection.
"Had I refused to undergo the testing, my pension would have been revoked. It's not an option for me," a villager from Nanchang City of Jiangxi Province told Bitter Winter.
Villagers also told the magazine that when they asked about the reason for the saliva testing, the police told them that it was to ensure they don't contract any "infectious diseases."
A local government official from the Weinan district of Shaanxi told the magazine that its biometrics collection program was established to help create "a national blood database" for criminal investigations.
But critics are concerned about the broad privacy violations of such programs.
Sarah Cook, a senior China analyst at U.S. human rights advocacy group Freedom House, expressed concern that DNA collection programs were the latest example of the Chinese regime "mapping out society for the purpose of controlling it," she said.
Cook also said the sensitive data could potentially be misused, as the Chinese regime disregards the rule of law.
Due to "the various ways that crimes are solved in China," such as "confessions concerted through torture," it would be "hard to give real credence to the idea that this is what Chinese police are trying to do to be able to solve crimes," she said.
Mosher said that China's DNA collection programs are a violation of citizens' rights, as governments have no right to collect DNA samples other than in actively investigating criminal suspects or convicts.
"Individuals have a natural right to 'own' their own DNA," he said.
"The CCP's [Chinese Communist Party] massive DNA collection program treats the Chinese population as nothing more than slaves, with whom you can do exactly as you please."