About three months ago, China changed how it ordered goods from Russia in a way that would insulate Beijing in the event of Western sanctions on Moscow, according to a supply chain analyst who cited insider information.
This move suggests that China had foreknowledge of Russia's plan to invade Ukraine, and had made contingencies to ensure it could still import Russian commodities if sanctions were put in place, according to Ross Kennedy, founder of Fortis Analysis.
In about November or December, China began buying all of its Russia-origin cargoes—grains, crude oil, and petrochemical products—on a "free on board origin" basis, meaning that China would hold claim to the goods as soon as they were loaded onto the ship in Russia, he said.
That's an unusual choice in international trade, Kennedy told NTD, sister media outlet of The Epoch Times, on March 3.
In large shipments by sea, sellers—rather than buyers—commonly retain responsibility for the goods until they're delivered to the purchaser, he said. They also typically cover the cost of shipping and insurance, and warrant that the goods will safely reach the destination.
"Now what you're seeing is the buyer stepping up and saying 'We're going to take the risk,'" he said in the interview.
"The reason you would see that happening is because there is a fear that sanctions on products coming from a certain country, in this case, Russia, would impact those countries' ability to buy those products."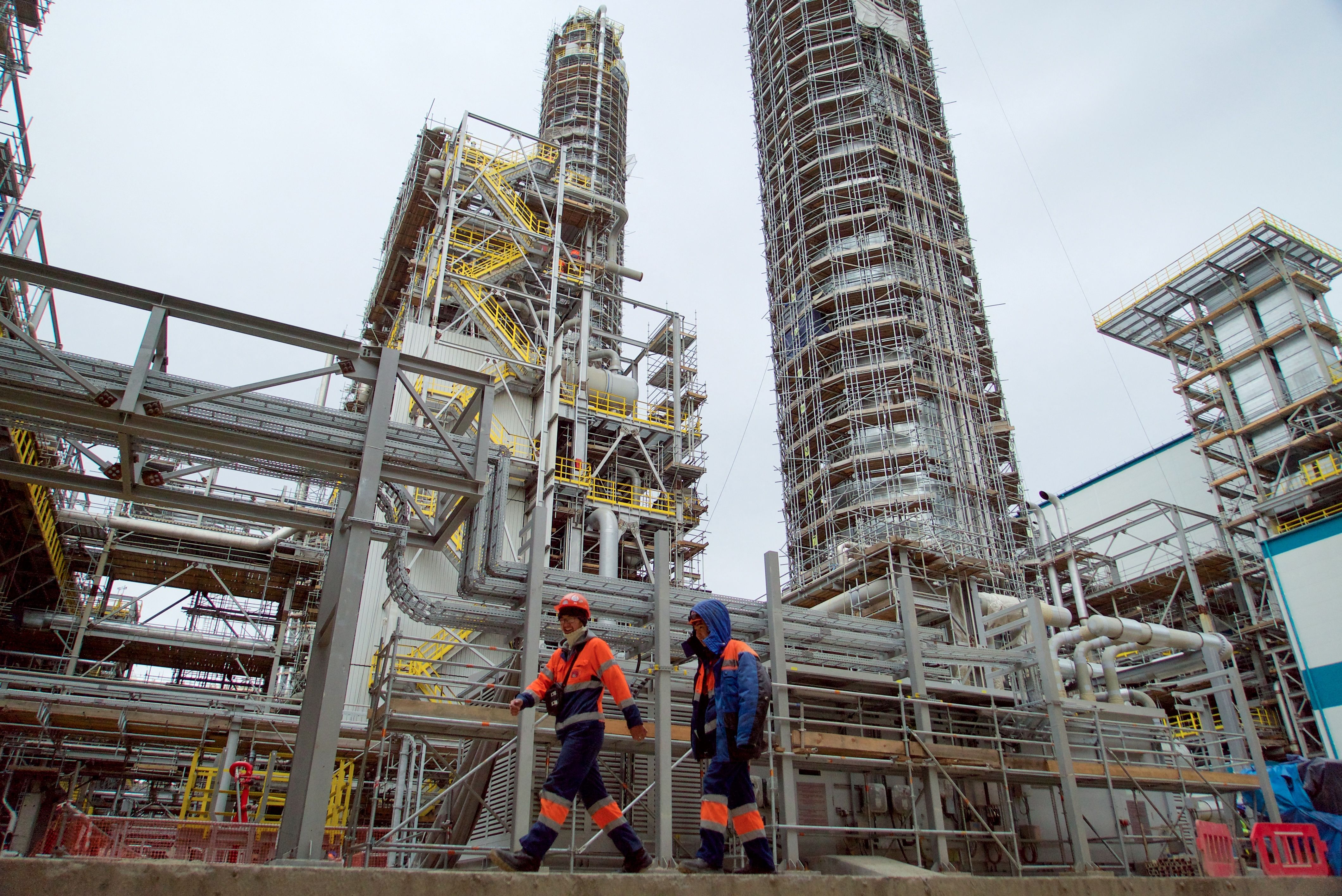 The switch indicates to Kennedy that China's authorities have, "at least for some amount of time, been certainly aware of Russia's plans with regard to Ukraine—if not outright complicit in it."
The growing friendship between Russia and China has fueled questions about what role Beijing could have played leading up to the invasion of Ukraine.
Because of concern about Russian President Vladimir Putin mounting a "reckless invasion," White House officials had engaged China in advance in the hopes it could help avert a war, but China declined, a top U.S. policy adviser recently said in a panel event.
Instead, senior Chinese officials reportedly asked Russia to postpone making a military move until the end of the Beijing Winter Olympics.
On Feb. 21, one day after the Olympics concluded, Putin deployed troops to two breakaway regions in the eastern part of Ukraine. The Russian military officially launched its attack three days later.
About 2 million people have fled the war in Ukraine, the United Nations' refugee office has said. Meanwhile, the U.N.'s rights office has recorded 1,335 civilian casualties as of March 8, including 474 killed and 861 injured, since Russia's invasion began, but believes that the real toll may be considerably higher.
Most of the victims were killed by explosive weapons such as shelling from heavy artillery, multi-launch rocket systems, and missile and airstrikes, according to the office, which has monitors in Ukraine.