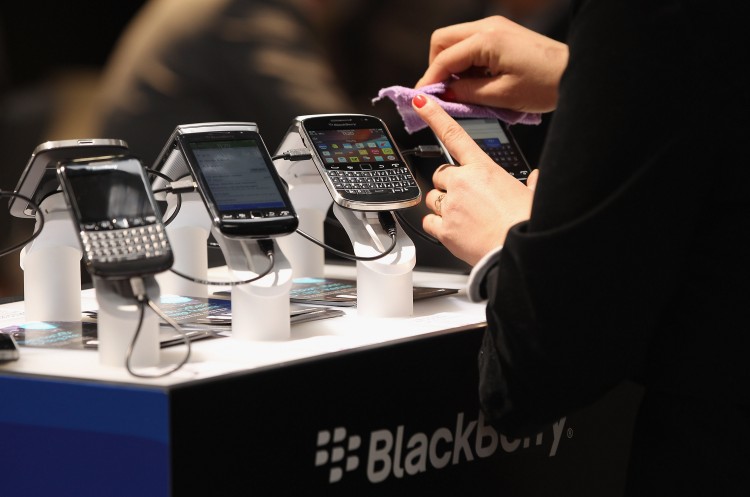 NEW YORK—Research In Motion, Ltd., the Canadian maker of BlackBerry smartphones, announced its first quarterly loss in seven years last week, as new CEO Thorsten Heins said that the embattled company is considering all options, including an outright sale.
The Waterloo, Ontario-based company said that fiscal fourth-quarter revenues came in at $4.2 billion, a 19 percent decline from the prior year. Net loss for the quarter was $125 million, a far cry from the $934 million profit Research In Motion (RIM) reported in the fourth quarter of 2011.
RIM has been mired in a long slump where it has been dominated in the wireless market by smartphones manufactured by Apple Inc., as well as phones made by Samsung, HTC, and Motorola, which run the Google Android operating system.
In a surprisingly candid presentation on the company's quarterly conference call with analysts, Heins acknowledged that "a substantial change is what we need" as the sales slump is showing no signs of abating, at least until the company starts selling phones based on its next-generation operating system, slated to be released later this year.
Heins announced options to overhaul BlackBerry's products and services, including partnerships with other companies to plug the gaps in BlackBerry's weaknesses in delivering consumer content such as videos and music.
Other options under review are exiting the hardware business by licensing its BlackBerry operating system to third-party vendors—which could bring about some big layoffs—as well as selling the company.
Despite the media firestorm caused by the announcement of a possible sale, Heins, who is taking over from former co-CEOs Jim Balsillie and Mike Lazaridis, will likely be given a chance by the board to turn the company around. That means the board will likely give him several months to review and restructure the company before implementing any disruptive shifts in strategy.
Going forward, RIM will continue to leverage its position in the enterprise market "and refocus resources on developing an integrated services offering that leverages RIM's strength, such as BBM (BlackBerry Messenger), security, and manageability," Heins said on the call. RIM in the past few years had been making investments to battle with Google and Apple in consumer smartphone devices, but the company will now shift its focus to its core competencies, which is serving the business and governmental markets.
"They're sort of looking into the abyss, and they're finally doing the things they need to do," said Eric Jackson of Ironfire Capital LLC, in an interview on Bloomberg TV.
"The bad news is that they're probably two years too late," he said.
But investors have not given up on RIM yet. The company's shares jumped 7.1 percent last Friday, a gain of $0.97 to close at $14.70 per share. "There is a future for RIM, but it's probably a niche-y, enterprise, kind of power-user future, which is OK," Jackson added.