Democratic presidential nominee Joe Biden, for at least the third time, wouldn't answer directly when asked whether he supports adding seats to the Supreme Court.
WTAE, a Pittsburgh broadcaster, asked Biden on Wednesday as he toured the state whether he supports the idea, which has been floated by several congressional Democrats.
"You know, that's exactly what they want me to talk about so we don't talk about how they're violating the Constitution now," Biden said.
"I'm not going to play Trump's game. Right now, my entire focus is seeing to it that the American people get a chance—the election has already started—to have their say on who the next Supreme Court justice is. And that's what I'm focused on."
Asked how the GOP is violating the Constitution, Biden said, "The Constitution says that the American people—I taught constitutional law for over 20 years—says the American people get an opportunity to choose who they want on the Supreme Court by who they pick as their senator and their president."
"It's always appropriate for a president and a senator, the Senate, to make a judgement, except once an election has started," he added.
The Constitution says that the president shall nominate and, with the advice and consent of the Senate, appoint judges of the Supreme Court. There's no mention of holding back if an election has started.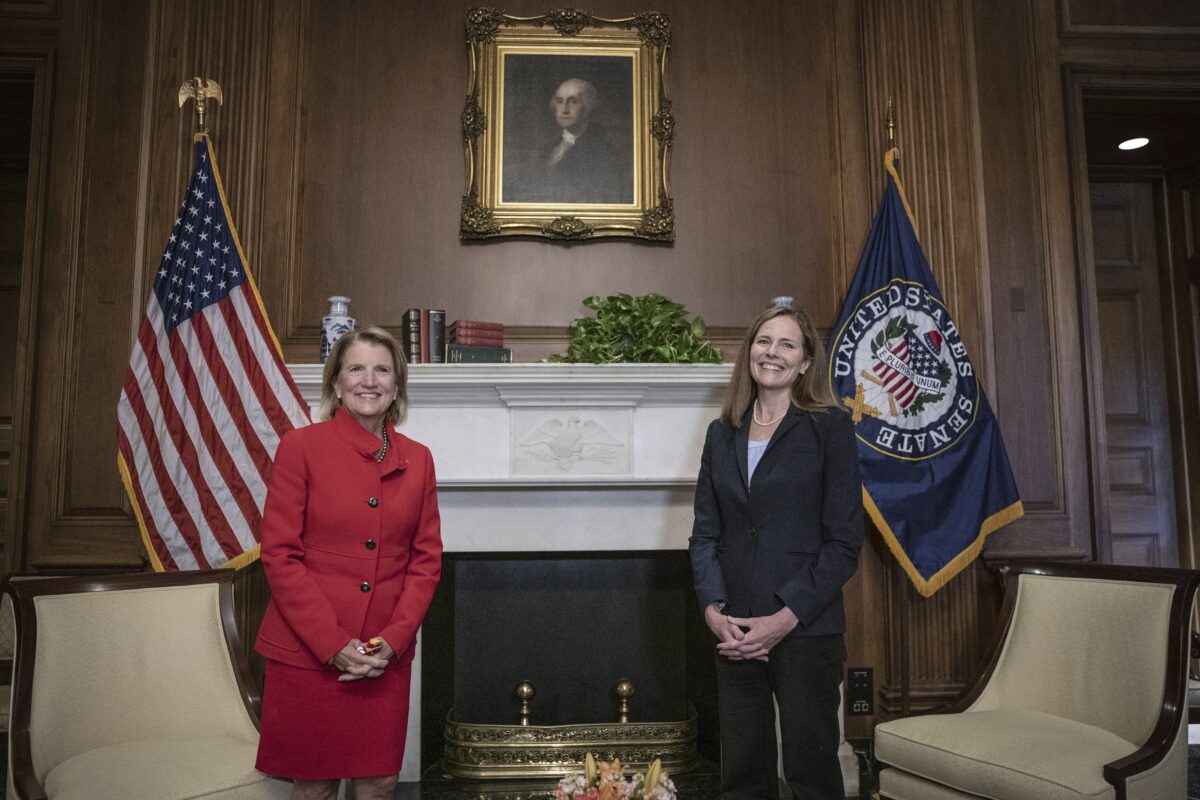 Biden and other Democrats want the GOP-held Senate to not vote on President Donald Trump's Supreme Court nominee Amy Coney Barrett until it's clear whether he or Trump wins the upcoming election.
Republicans say voters chose to keep the Senate in their hands in the 2018 midterms in part because they promised to confirm Trump's judicial nominees. Voters also chose Trump as president in 2016, GOP lawmakers note.
"A president is elected for four years. We're not elected for three years," Trump told Biden at the debate on Tuesday night.
During the debate, Biden refused to answer moderator Chris Wallace when asked whether he would back the push to add seats to the Supreme Court or end the filibuster in the Senate if Democrats gain enough power in the election.
He also declined to answer directly when asked by an Ohio broadcaster last week.
Sen. Kamala Harris (D-Calif.) joined Biden in his stance, saying during a recent appearance on MSNBC, "I think Joe's been very clear that he is going to pay attention to the fact—and I am with him on this 1,000 percent—pay attention to the fact that right now, Lawrence, people are voting. They're voting."
Harris then argued that voters "have a right, in an election, to elect their next president, who then will make the decision about who will be the nominee."