Authorities have released the identities of all 34 people who died in the dive boat fire off the coast of Southern California.
The scuba diving boat Conception burned and sank off Santa Cruz Island before dawn on Sept. 2. The passengers and one crew member were trapped below in the bunkroom after a fire broke out in the middle of the night. Five crew members survived.
The deceased were identified as 21 women and 13 men ranging in ages between 16 to 62 years old.
Santa Barbara County Sheriff Bill Brown announced their names on Friday, Sept. 13. "It is with a heavy heart that I share the names of those lost with you," he said in a press release.
Berenice Felipe from Santa Cruz was the youngest victim identified. She was 16 years old. Michael Quitasol from Stockton was the oldest of the victims. He was 62.

Dive teams searched the waters around the area where the Conception sank. The last seven names were added Thursday.
"The last victim from the Conception was located yesterday in a cove just west of where the vessel sank," said the Sheriff's office.
Brown said it was a "physically and emotionally challenging task" for the dive teams involved and said he appreciated their coordination and cooperation in the search and recovery operations.
Earlier on Thursday, The National Transportation Safety Board said that the entire crew was asleep when the fire broke out and that there was no watchkeeper.
"Initial interviews of three crewmembers revealed that no mechanical or electrical issues were reported," the agency said in a preliminary report.
"At the time of the fire, five crewmembers were asleep in berths behind the wheelhouse, and one crewmember was asleep in the bunkroom, which was accessed from the salon down a ladderwell in the forward, starboard corner of the compartment," the agency said.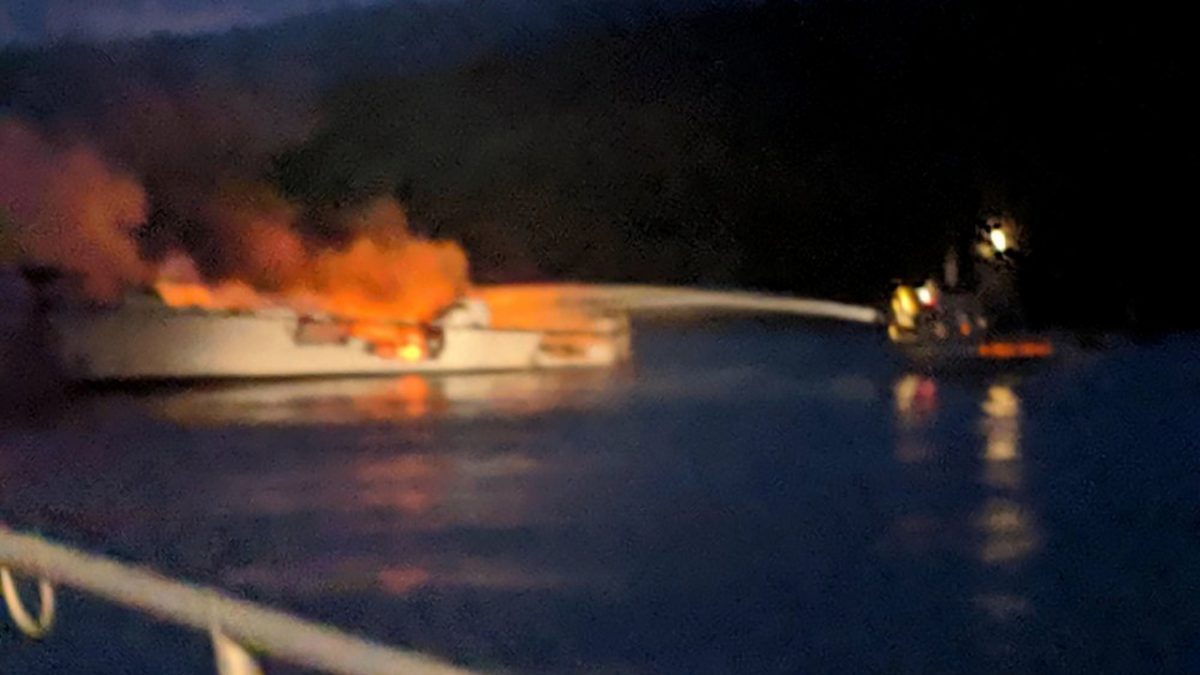 Allie Kurtz was identified as the only crewmember who died. The 26-year-old was sleeping in the bunkroom along with the 33 passengers.
Kurtz's grandmother, Doris Lapporte, said she was too distraught Thursday to comment on the the agency's findings, which was issued days before the family planned to scatter Kutz's ashes at sea.
"I have nightmares every day about her going up in flames," Lapporte said as she cried. "This isn't the time to talk about how angry I am or how I feel."
The Conception was on a three-day diving trip to the Channel Islands and was carrying 39 people, including six crew members.
The Associated Press contributed to this report.