Australia's pivot towards an offensive-focused military is to counter Beijing's rising militarisation in the Indo-Pacific region. It is part of a grander move for nations to unite against the Chinese regime's coercive actions, according to a defence expert.
Prime Minister Scott Morrison on July 1 presented the new Strategic Update and Force Structure Plan, which included a record $270 billion (US$187 billion) investment into the Australian Defence Force (ADF) over the next ten years.
Morrison said Australia faced a world "that is poorer, that is more dangerous, and that is more disorderly."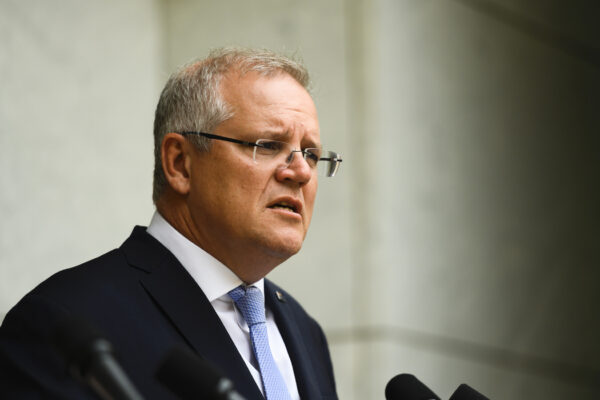 Regarding the increasing risks in the Indo-Pacific, Morrison alluded to the Great Depression era and the subsequent build-up to World War II:
"We have not seen the conflation of global, economic, and strategic uncertainty now being experienced here in Australia, in our region, since the existential threat we faced when the global and regional order collapsed in the 1930s and 1940s."
"The Indo-Pacific is the epicentre of rising strategic competition," he said.
"Tensions over territorial claims are rising across the Indo-Pacific region, as we have seen recently on the disputed border between India and China, and the South China Sea, and the East China Sea," he added.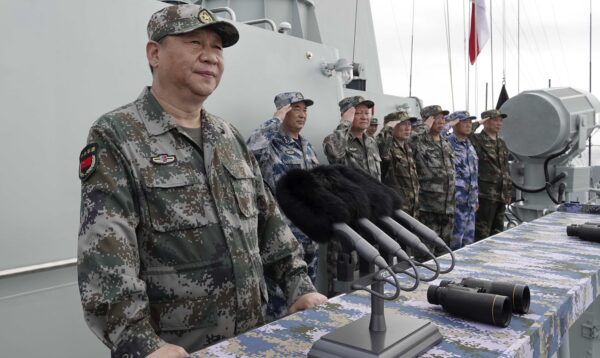 Michael Shoebridge of the Australian Strategic Policy Institute in Canberra told The Epoch Times on July 1, the "major source of danger in the region is an assertive, coercive China and its People's Liberation Army."
"There is no doubt about that," he said.
Shoebridge said the Australian military's shift towards more offensive capabilities is about deterring potential "military adventurism" from the Chinese Communist Party (CCP) in the Indo-Pacific region.
The Chinese regime is likely to respond to the prime minister's announcement by accusing Australia of fostering a Cold War mentality and will call for a more harmonious "win-win" relationship between the countries.
"The only problem with that is their words don't match their actions, so if they were not coercive, expansionist, and aggressive—whether it's on the South China Sea, the India-China border, or through foreign interference or cyber-hacking in Australia and elsewhere—people might be able to trust them," he said.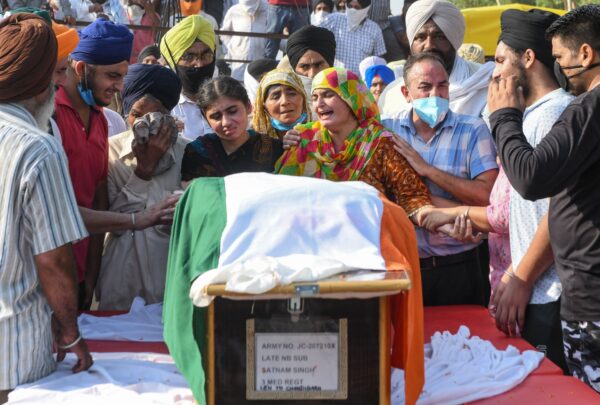 "When you add to that the gap between their words and action in Hong Kong, with Uighurs, with Tibetans, there's a big trust deficit with Beijing. It's Beijing's task to [decide] whether it tries to rebuild that trust or not," he added.
The Shift from Defence to Offence
Australia's military is currently defence-focused and not adequately equipped to deter attacks against the nation, according to the prime minister.
The new Strategic Update will see the ADF concentrate its efforts on the Indo-Pacific region, whereas previously the ADF spread its focus across three key theatres—the nearer region, the Indo-Pacific, and the global order.
The new direction also sees Australia transforming its military from a niche, expeditionary force, to one with broader and longer-range strike capabilities.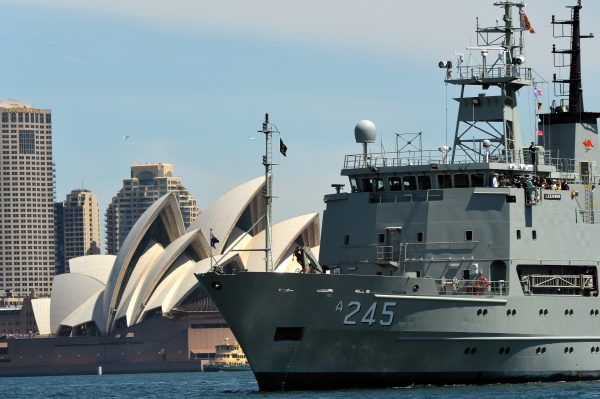 Morrison said the ADF needed "stronger deterrence capabilities" and among a host of new military hardware investments, would acquire "long range maritime and land strike capabilities."
These capabilities would need to influence the "calculus of costs" for potential adversaries if they consider threatening Australia's interests. The most notable acquisition is the Long-Range Anti-Ship Missile (LRASM) produced by Lockheed Martin.
"This is probably better thought of as an autonomous system that has a warhead. It's a very intelligent and capable missile, that can do its own targeting, and avoid defences, as it goes towards the target," Shoebridge said.
Since the retirement of the F111 fighter jet in 2010, Australia has not had significant long-range weapons that can strike potential adversaries.
Australia is also looking to purchase drones and hypersonic weapons, mainly from the United States. Hypersonic missiles travel five times the speed of sound, can change course mid-flight, and are difficult to intercept due to their speed.

"The Australian military is moving from a high-technology, defensively postured force, to a high-technology force, with considerable offensive capability," Shoebridge added.
"Back in 2016 there was the idea that Australia had a ten-year warning time to prepare for major conflict. That idea is dead with this update," Shoebridge said referring to the ADF's previous doctrine which assumed the country had a ten-year buffer period to respond to major military attacks on Australia.
"Even in the uncertain economic times because of the pandemic, the defence commitment is only going to grow, and there aren't many other areas of Australian government expenditure that has such a strong commitment to real funding growth out over ten years," he said.
"That's driven by the urgency and deterioration of our strategic environment," he added.
Prime Minister's Speech a Call for United Indo-Pacific on CCP
The prime minister highlighted the role nations in the Indo-Pacific had to play maintaining "free and open trade" as well as "investment and cooperation that has underpinned stability and prosperity."
"Japan, India, the Republic of Korea, the countries of South-East Asia, Indonesia, Malaysia, Singapore, Vietnam and the Pacific all have agency, choices to make, parts to play and of course, so does Australia," he said.
"The rest of the world, and Australia, are not just bystanders to this," Morrison added.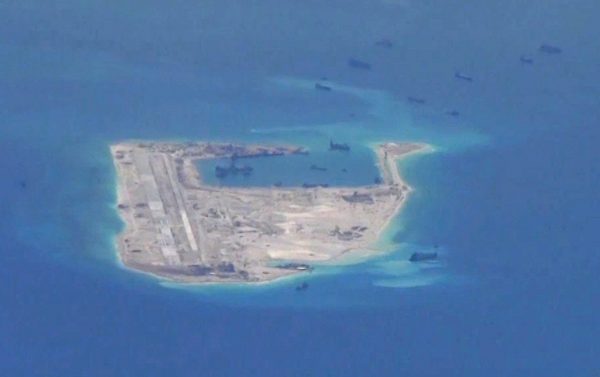 Shoebridge said Australia's military build-up is not about "bilateral military conflict" with the Chinese regime, instead, he said: "This is about Australia as part of a stronger region constraining China's coercion and aggression."
"There has been a reaction in other countries defence spending, whether that's NATO countries, European countries, the U.S. as well as in Asia. China's militarisation and aggression is provoking a broader military modernisation response—Australia is a part of that," he said.
The new Strategic Update by Scott Morrison comes just a day after his announcement of a new cybersecurity force with an investment of $1.35 billion over a ten-year period. The announcement follows revelations by the prime minister on June 18 that Australia was under sustained cyber-attacks from a "sophisticated, state-based actor."