Prime Minister Scott Morrison has warned that the Australian government as well as private organisations have been subject to sustained cyber-attacks from a "sophisticated state-based cyber actor" on Friday morning during a news conference.
The announcement comes just days after Foreign Affairs Minister Marise Payne called out online disinformation campaigns from China and Russia.
Scott Morrison read a prepared statement to reporters in Canberra saying that the activity was targeting "Australian organisations across a range of sectors, including all levels of government, industry, political organisations, education, health, essential service providers, and operators of other critical infrastructure."
"We know it is a sophisticated state-based cyber actor because of the scale and nature of the targeting and the tradecraft used," he said.
When questioned on which country was involved, Morrison would not be drawn, saying, "The threshold for public attribution on a technical level is extremely high."
"Australia doesn't engage lightly in public attributions, and when and if we choose to do so is always done in the context of what we believe to be in our strategic national interests," he said.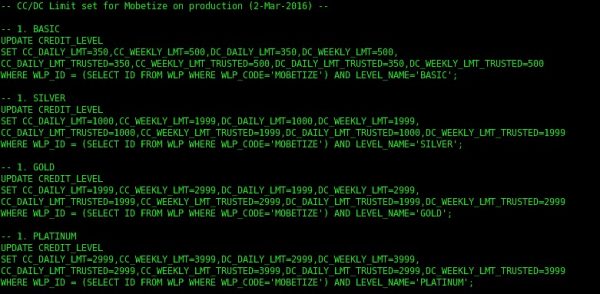 Morrison did say however, "What I can confirm is there are not a large number of state-based actors that can engage in this type of activity and it is clear, based on the advice that we have received, that this has been done by a state-based actor, with very significant capabilities."
"Regrettably, this activity is not new. Frequency has been increasing," he added.
Morrison said he was making this announcement now to "raise awareness of these specific risks" and encourage organisations to take "expert advice and to implement technical defences to thwart this malicious cyber activity."
The prime minister outlined a series of measures that the government has taken regarding cyber security, saying that the Australian Cyber Security Centre (ACSC) and private security providers are working together to "thwart this activity."
"The ACSC has also been actively working with targeted organisations to ensure that they have appropriate technical mitigations in place and their defences are appropriately raised," he said.
Morrison said the government had a $230 million (US$157 million) Cyber Security Strategy (2016) and invested $156 million (US$106 million) into building "cyber resilience" and expanding the "cyber workforce."
However, the prime minister said that due to the fast-paced, changing nature of the digital landscape, efforts to protect Australia's interest "requires constant persistence and application."
The prime minister's announcement comes just days after Foreign Affairs Minister Marise Payne spoke at the National Security College in Canberra on June 16 saying: "The European Commission issued a report last week that concluded foreign actors and countries—in particular Russia and China—had carried out targeted disinformation campaigns seeking to undermine democratic debate and exacerbate social polarisation, and improve their own image in the COVID-19 context."
"A day later, Twitter disclosed over 32,000 accounts as state-linked information operations, which the company attributed to Russia, to China, and to Turkey."
The Australian Strategic Policy Institute released a report on June 12 saying the Chinese Communist Party (CCP) had engaged in sustained "influence campaigns" via Twitter and Facebook to "shape, manage and control narratives" related to its handling of the CCP virus pandemic, the Hong Kong protests, Taiwan, and outspoken Chinese billionaire Guo Wengui.
Defence Minister Linda Reynolds, who was present at the press conference, told reporters that Australian organisations who were concerned about cyber security could implement three steps.
"Firstly, patch your internet-facing devices promptly, ensuring that any web or email servers are fully updated with the latest software.
"Secondly, ensure you always use multifactor authentication to secure your internet access, infrastructure and also your cloud-based platforms.
"Thirdly, it's important to become an ACSC partner to ensure you get the latest cyber threat advice to protect your organisation online," she said.
Information on cyber security is available at www.cyber.gov.au